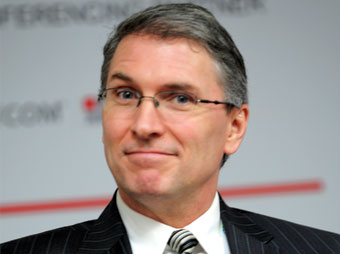 Continuous planning, simplicity and interoperability of key systems are essential features for any effective disaster management system
Mike Morrow, President, EmerGeo Solutions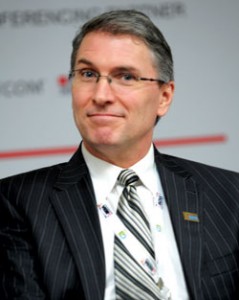 Disaster management is a challenge across the world, but it is far more pressing in India,  given the high population density, population growth and economic costs associated with  disruptions due to disasters. Disasters know no bounds – they do not respect political  boundaries, they do not care about capabilities or disruptions. They just happen and one has to be prepared to face these emergencies.
When implementing design solutions for disaster management, it is important to ensure that  the systems are open platforms, they are interoperable, can share information across jurisdictions. Basically, one has to make sure that just like disasters, the systems also know no  bounds. We have coined a term "plan as you operate, operate as you plan", emphasising upon  the continuous nature of planning in DM. The idea is explained in the accompanying illustration.
Interoperability of systems
Having worked in areas with established systems already in place, such as the US, one has  seen they have the 'stove-pipes' already in place, so that the big challenge in those places is to  integrate the existing systems. The focus in such places is on being able to connect and pull the  gathered information in a meaningful way so the systems can talk together. While upto a  certain level, it is also true for India and one comes across systems one would have to integrate  with, the focus here is mainly upon providing a total, turnkey integrated package. The focus is not upon developing a single system, but on developing an entire package.
DM Lessons Learnt
Based on the experience of having been involved in the development of some large scale  disaster management systems, we feel some lessons are worth highlighting. In a large cross- border exercise involving the Canadian Federal, provincial and local authorities, the US  Department of State, the State of Michigan and the City of Detroit, we utilised an open  technology platform to tie together 6 emergency operation centres. For the first time ever,  this exercise was run as a terrorist bomb response scenario. The US and Canada were sharing  real time information for the first time ever, and they were able to collaborate and effectively  respond – a great success story. Involving a large number of people and jurisdictions, the key lesson from this project was the criticality of developing a system for standardised data exchange among different users.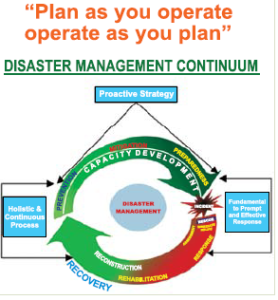 The 2010 Winter Olympics in Vancouver was another complex project and here, the key issue  was to aid rapid decision making and management of information overload. We created  a portal that provided a common operating picture. It tied together various applications, with  an agnostic approach. This allowed people to use the application on a daily basis and bring all  information together in a dashboard environment. A rule-based engine was created to  automatically send out alerts if certain pre-defined thresholds for any category of were  crossed. We also created an early warning system – a key component to an effective disaster  management system. The key takeaway from this project  was effective management of
information.
Based on other experiences  from elsewhere, the key features of a DM-system can be  summarised into the following key areas: simple, open, portable, intelligent, spatial and  importantly turn-key. In India, we are working very closely with SiS to provide a totally integrated solution to many governments and industry partners.