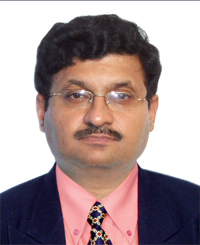 Ramsunder Papineni
Director – Enterprise Business – India & SAARC
McAfee
Making broadband available is just half the task done; the other half is training and capacity building
NeGP has changed the way citizens receive services from the government and in the last six years we have seen a major shift in technology availability and adoption. MMPs under the NeGP envisage service delivery to be uniform and inclusive. It aims to be all inclusive with service delivery designed with all stratas of society and rural population too in mind.
A good aspect of NeGP would surely be the continuity in terms of people involved in the project. In terms of implementation it has brought about ownership and accountability at the policy making level.
The next 6-10 years could be even more exciting times for the Indian government as well as citizens. Citizens will get better value for all services. New technologies such as 3G will open up newer opportunities for various new application and services. The coming years belong to smart technologies and smarter means to deliver services. As the years are passing availability and affordability of technology are on the rise. We are bound to see more meaningful projects in the coming few years. However, there are some issues that need special attention before we bring more on our plate. Technology is available but capacity building for that technology is not given that much concern.
One of the main problems which might come in the way of e-Governance development is last mile connectivity.  Making broadband available is just half the task done. It has to be affordable and also training to use it effectively has to be provided.
Non-availability of various e-Services in local languages is another cause for concern. If e-Services under Mission Mode Projects (MMPs) are made available in vernacular languages it will increase its acceptance and usability both. Lastly, technology needs to be studied deeply. More technological advancement brings network security threats with it. However, we should not forget that threat offers challenge and thus opens an array of opportunities. e-Governance in India is at a threshold where we are progressing past many milestones and with a but more planning we will scale greater heights.


"Cities account for more than 80% of global economic growth and are yet at the biggest risk of sustainability from most perspectives– power, water, safety, health and transport" – Adaire Fox-Martin, Vice President, Public Services, Asia Pacific Division, SAP
Follow and connect with us on Facebook, Twitter, LinkedIn, Elets video