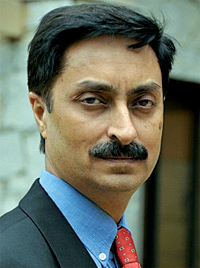 Ranbir Singh
General Manager – Public Sector
Microsoft India
With our population, geographical spread, diversity of resources, disparity of skills e-Governance is indeed a very daunting task
Over the past six years, the scope of e-Governance has grown substantially in India. India's expertise in e-Governance initiatives has demonstrated significant success in improving accessibility, cutting down costs, reducing corruption, extending help and increased access to un-served groups. The government is completely focused towards accelerating this progress by coming up with new projects regularly. Therefore, it is a very important area for the government today and that is the reason we are seeing huge investments in the sector. After initially investing `10,000 crores, the government, early this year, announced that it will invest another `20,000 crores in the next few years. In addition,  the Government of India has also recently signed a loan agreement with the World Bank for $150 Million for the 'e-Delivery of Public Services Development Policy Loan' under the National e-Governance Plan [NeGP], a flagship  e-governance initiative of the Indian government aimed at transforming the service delivery system across the country. This is a testimonial to the growing focus and importance on the e-governance initiatives by the Government.
IT is slowly becoming a strategic mechanism for more substantial transformation of government across the country.  Some of the sectors presenting huge opportunities are power, education, healthcare and agriculture. And as we move forward 'Innovation' and 'Inclusion' will be the key for any e-Governance project to be successful and impactful. Technologies like 'Cloud Computing' will go a long way to provide a shared and secured infrastructure for consolidation of data, services and applications.  Additionally, the ecosystem of applications that are likely to develop around ICT backbones of SWANs, SDCs, CSCs and Aadhar would present some of the most exciting and bigger opportunities in the area of e-Governance.
With our population, geographical spread, diversity of resources, disparity of skills, capabilities and learning curve, e-Governance is indeed a very daunting task and it shows up in varying levels of successes across the country.


"The Bengaluru International Airport is the first airport to introduce Digital TETRA for Trunk Mobile Radio Users for all airport stakeholders to use within the airport for operational requirements"