The potential for IT-enablement of business systems is big and remains a key driver of software adoption across verticals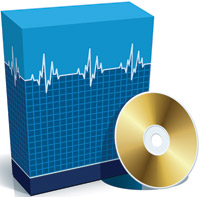 By Pratap Vikram Singh
IT-enablement of India Inc. has been a continued phenomenon, as the country's economy transitions from a developing state to a new-found 'emerging' status. A growing domestic market across various verticals and entry of global players leveraging IT for competitive advantages has driven Indian companies to follow suit.
Consequently, new compliance and governance requirements have set in and software systems and applications that conform to those requirements are being put in place. All this, among other market factors, have led to a sustained growth in the software and solutions market in the country.
A market analysis from IDC says that the software spending as a percentage of overall IT spend in the current year has risen to 4 percent over 2009, when the spending was as low as 3.3 percent. By 2014, Gartner predicts the market to grow at a compound annual growth rate (CAGR) of six percent over a five-year period. It forecasts that the revenue in 2010 from enterprise software would increase by 4.5 percent to cross the mark of $232 billion. In 2009, the revenue stood at $222.4 billion, globally.
In a report, Gartner underlines that the Asia-Pacific market, excluding Japan, is expected to have the fastest growth in software revenue among all regions in 2010. The market for enterprise software in Asia-Pacific is estimated to reach $22 billion in 2010, up 13 percent from revenue of $19.5 billion in 2009. This study notes that both enterprise application and infrastructure software segment will demonstrate a strong rebound in 2010, and this positive momentum is expected to continue through 2011.
The IT research firm attributed aging systems, greater demand for security and aligning of software to business requirements as key drivers for organisations to increase their spending in the infrastructure software market.
Domestically, India is expected to have an 11.8 percent growth in the enterprise software segment in 2010, over the previous year. In 2009, the figure was around 10 percent. Unlike some countries in the APAC region, India has the advantage of having a largely untapped domestic market, combined with a strong pool of IT skills, factors that are expected to uphold local software demand.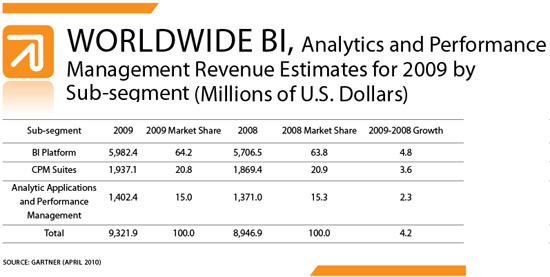 Regionally, neighbouring China is leading with a 12.2 percent growth rate in 2009 and 14.5 percent growth in 2010. Australia is the next-largest market with a 5.4 percent growth rate in 2009 and 8.2 percent growth in 2010. Australia also has the advantage of a well-established IT infrastructure and a well-developed sales and service infrastructure. South Korea is still the third-largest software market in APAC. Almost 6.5 percent software growth is expected in 2010 in the country. With 11.8 percent growth, India is the fourth-largest market in the region.
Categorising the enterprise software market, Gartner analysts put forth that infrastructure software represented 64.4 percent of enterprise software spending in APAC in 2010. Operating systems, database and security software segments would include the bulk of infrastructure software spending. Data integration tools and virtualisation software will have the fastest CAGRs in the coming five years.
Besides, analysts comment that the application software spending might grow at a healthy 9.9 percent five years down the line. Enterprise resource planning (ERP) and office suites will remain the largest segments throughout the forecast period, while Web conferencing and project and portfolio management (PPM) will have the fastest CAGRs.
BI's a growing segment too

Globally, the business intelligence (BI) platform, analytics applications and performance management (PM) software revenue surpassed $9.3 billion in 2009, a 4.2 percent increase from 2008 revenue of $8.9 billion. Among the vendors, the Gartner report maintained that SAP was in the first place in combined worldwide BI, analytics and PM software revenue in 2009, accounting for 22 percent of the market, followed by Oracle, SAS Institute, IBM and Microsoft. Looking at the sub-segments of BI, there were different market share leaders.
In the area of corporate performance management (CPM), Oracle maintained its leadership with the former Hyperion portfolio, while SAS remained the leader in analytics applications and PM. In all three areas, IBM emerged as a strong challenger with its services-led offering, showing above-market growth and strengthening its positions during 2009. Microsoft also continues to gain users by embedding BI functionalities in wider Microsoft environments.
SaaS is gaining ground

The report underlines that worldwide software-as-a-service (SaaS) revenue within the enterprise application software market is expected to surpass $8.5 billion in 2010, up 14.1 percent over 2009 revenue of $7.5 billion. The rapid adoption of SaaS has contributed to growth in varying degrees across the enterprise software markets. There will be a shift in total SaaS revenue from just over 10 percent of the combined markets in 2009, to more than 16 percent in 2014.
The report defines SaaS as software that is owned, delivered and managed remotely by one or more providers. The provider delivers an application based on a single set of common code and data definitions, which is consumed in a one-to-many model by all contracted customers anytime on a pay-per-use basis or on a subscription basis.
Gartner analysts say that after a decade of use, adoption of SaaS continues to grow and evolve within the enterprise application markets. As tighter capital budgets demand leaner alternatives, familiarity with the model increases, and interest in platform-as-a-service and cloud computing grows.
During 2009 and 2010, the significant industry buzz surrounding SaaS and other off-premise models has shifted to cloud computing—a broader concept, of which SaaS is only a variation and represents the application layer of the overall cloud architectural stack. Gartner estimates that 75 percent of the current SaaS delivery revenue could be considered as a cloud service, and that could exceed 90 percent by 2014 as the SaaS model matures and converges with cloud service models.
E-procurement has potential
There has been an uptake of e-procurement, e-tendering and e-auction systems due to their adoption by the industry and various government bodies. In India, e-procurement has been included as an integrated Mission Mode Project under the National e-Governance Plan (NeGP).
As far as adoption of e-procurement in Government of India bodies is concerned, the overall adoption has been quite slow. According to Central Vigilance Commission, a mere 35 percent of the departments have adopted automation of the procurement processes, that too partly. That is indicative of a good potential for the e-procurement market in the government sector.