e-Ghana Project to Provide 6,000 Jobs By 2011
The e-GHANA project is on course at providing over 6000 jobs and has targeted 50% women participation in these jobs before the project ends by 2011.
The objective of the e-Ghana Project is to assist the Government in generating growth and employment, by leveraging Information and Communication Technology (ICT) and public-private partnerships (PPP), and to develop the IT – Enabled Services and contribute to improved efficiency and transparency of selected government functions, through e-Government applications.
To this end, the project components consist of an enabling environment component that includes capacity-building and operational support to the Ministry of Communications (MoC), for the overall coordination, implementation, financial management, procurement, monitoring, reporting, evaluation and communication of Project activities.
Kenya to Develop Internet Infrastructure
The Government of Kenya is dedicated to build the crucial Internet infrastructure to enable access to faster, efficient, affordable connections by Kenyans and others in the East and South African region  The use of fibre optic cable in Kenya would enhance business process outsourcing and software development.
Kenya is at the threshold of becoming a digital economy, which will be instrumental in building and broadening the investment base in the country and its neighbours who are benefiting from the connectivity. The government has automated services through various digital village projects, facilitating access to services such as e-Procurement, e-Registry, integrated land management system and e-Health.
The government has deployed digital arteries county-wide to link rural, under-served and un-served areas to enable people access full benefits of the submarine cables. The implementation to the arteries also aims at stimulating private sector participation in the provision of rural telecommunication services.
e-Passports only by Appointments in Philippines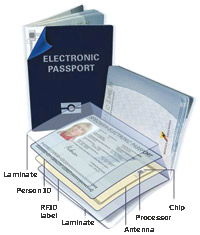 All applications for electronic passports (e-Passports) will only be accepted and processed via the appointment system at the new Consular building on Macapagal Boulevard according to the Department of Foreign Affairs (DFA), Government of Philippines.
Applicants may set an appointment by going online through its dedicated website or by calling 737-1000. Travel agents can secure an appointment at the DFA website or email at scheduler@dfa-appointment.net. This e-mail address is being protected from spambots. They may also call 834-4961, 834-4855, and 834-3707 for other details.
This appointment system will be strictly implemented to enable DFA to pre-process information submitted in advance by an applicant, thus avoiding long queues.
The applicants are no longer required to bring photographs since they will have their pictures taken using e-Passport data capturing machines at DFA-OCA.
Exporters in Bangladesh Get e-Access to Buyers 
Exporters in Bangladesh can go to Export Promotion Bureau (EPB) to contact buyers directly through video conferencing. Exporters have to spend only Tk 30 for an hour video conferencing and Tk 1,000 for annual membership to be in regular contact with their potential buyers.
Now the local exporters will be able to reduce timeline for producing things as per the exact requirement. It will help them save their money and time.
One can also register his or her company online, which takes only four hours to complete the total procedure. Entrepreneurs have to apply online and pay fees that he or she can pay directly to bank or through credit cards, and it's done.
 Armenia to Establish e-Society in 2011
In 2011 Armenia will take another step towards establishing an e-Society. The ID card represent a plastic card, which includes complete information about its owner and can be used in all spheres of public life.
As for the biological passports, they will resemble the current passports, but will be necessary only for leaving abroad. Besides biological data, they will include the fingerprints of the owner. The ID Cards will not be compulsory, either, until the date of expiration of the current passports.
Bangladesh gets its 'Digital Plan'
Sajeeb Ahmed Wazed, son of Bangladesh Prime Minister, delivered a presentation on the government's initiatives to build a digitised Bangladesh. The plan had four areas: e-Governance, IT education, IT industry and IT
outsourcing.
The Prime Minister, Sheikh Hasina, had launched her government's ambitious 'digital vision', Digital Bangladesh: Plan for Connecting People. The plan is based on the principal of building a Bangladesh, which is free from hunger, poverty and corruption. Community e-Centres will be set up at every upazila (sub-district) under the programme. Bangladesh government plans to set up e-Centres for the rural communities across Bangladesh at 8,500 post offices using the vast infrastructure of the postal department.