Philippine e-Learning project for farmers, DA, DOST  
The Department of Agriculture (DA) of Philippines and the Department of Science Technology (DOST) are teaming up to educate agricultural extension workers, farmers and fisherfolk on new farm related technologies through the Internet.
These two departments have launched the electronic learning Programme for Agriculture and Fisheries in cooperation with the group of state universities and colleges (SUCs) and non-government organisations. The programme aims to modernise agricultural extension work by harnessing the digital revolution to bring new Information and Technologies closer to rural communities. Through its Agricultural Training Institute (ATI), along with the DOST and their partner-agencies, the department is undertaking this online programme along with the DA's electronic-Extension Programme, which aims to modernise agricultural extension by bringing information closer and faster to the extension workers, farmers and fisherfolk in the country. The programme is one of the components of the Comprehensive Agriculture and Fisheries Integrated Management System (CAFIAMS), an ambitious programme being undertaken by the Department that will allow small farmers, fisherfolk and agribusiness entrepreneurs cruise the information superhighway by tapping into a DA-run electronic database system for information on new technologies to help them boost yields, optimise profits and eventually engage in online trading or marketing of their produce.
The programme also offers certificate courses on agricultural technologies of various commodities especially designed for agricultural extension workers, farmers and fishers in the Philippines. These courses are being developed with the DOST-PCARRD, BAR, SUCs, the ATI Regional Training Centres and DA's Ginintuang Masaganang Ani (GMA)-High Value Commercial Crops Programme. Digital courses on Corn, Coffee, Citrus, broiler, Meat Processing, as well as agri-videos or video clips on various technologies will also be offered under this programme. These e-Learning courses will be delivered via online with the website address at www.e-extension.gov.ph.
New BIM mobile engineering training unit launched

The Department of Agriculture, Fisheries and Food of Ireland has officially launched Bord Iascaigh Mhara's (BIM's) new mobile Engineering Coastal Training Unit (CTU), at Kilmore Quay Pier, Co. Wexford.
The unit will provide training to fishermen and aquaculture personnel at coastal locations countrywide for almost thirty years. While commenting on the launch of BIM's third CTU, Minister, John Browne stated that the new mobile unit is an important element of BIM's training programme, which provides essential engineering skills to a widely dispersed coastal clientele.
The BIM unit aims to improve knowledge and reduce the number of accidents and loss of life at sea by training fishermen in engineering skills, survival techniques, first-aid, fire prevention, vessel safety and occupational health and safety.
The new engineering coastal training unit will improve safety and profitability of fishing vessels by improving their standards of essential maintenance and highlighting techniques to improve fuel economy. It will also provide general engineering knowledge to aquaculture operations and shore based processing factories to improve their efficiency and profitability, which is a key aspect of the industry strategy adopted into Government policy.
The launch of this new engineering training unit will complement BIM's two existing mobile training units, which continue to provide marine radio and safety training to Irish fishermen and aquaculture personnel at 30 coastal locations annually.
ITC wins FICCI Outstanding Vision Corporate Triple Impact award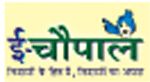 ITC e-Choupal has received the Annual Federation of Indian Chambers of Commerce and Industry (FICCI) Outstanding Vision Corporate Triple Award 2007 for its invaluable contribution in building economic, social and natural capital for the nation. The Award was presented by the Hon'ble Prime Minister, Dr Manmohan Singh to Y C Deveshwar, Chairman, ITC at the Annual General Meeting of FICCI.
ITC e-Choupal is the world's largest rural digital initiative, which covers 40,000 villages and empowers more than four million farmers. The company's social and farm forestry initiative, backed by intensive research and development to create disease resistant high yielding clonal saplings, have greened over 77,000 hectares. In this process, ITC has created over 35 million employment for marginal farmers and tribals. ITC has also supported 1000 women representing different Self Help Groups (SHGs) and helped to create 7000 rural women entrepreneurs as part of its sustainable livelihood and social empowerment programmes. In addition, ITC also provides supplementary primary education to 100,000 children. Currently, the Company's social development initiatives cover 44 districts spread over 12 states across India.
UN-backed project to benefit some 20,000 poor rural families in Burkina Faso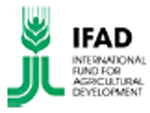 A new UN supported project in Burkina Faso will help around 20,000 poor rural households bolster their crop production and incomes through improved irrigation. The UN International Fund for Agricultural Development (IFAD) will provide an $11 million loan to the Small-scale Irrigation and Water Management Project that will be carried out in six provinces in the South-West of the country.
The project will kick off with an information, education and communication campaign. The project will also look for adding participants' ability to intensify and diversify crops as well as support marketing activities. The scheme will also work in conflict-affected communities in the six provinces where there has been an influx of migrants, resulting in a situation where there is less available land for greater numbers of people. The project will enhance irrigation to produce higher-value crops on smaller plots of land, so that it will provide a way to ease population pressure and alleviate potential conflict. The project will build some 250 hectares of vegetables gardens with low-pressure micro-irrigation technology. The scheme will increase annual agriculture production by 4,700 tons of rice, 1,800 tons of vegetables, 314 tons of maize and 1,700 tons of bananas.
Pension scheme for farmers in Kerala (India)

The Governor of Kerala (India), R L Bhatia has promised pension scheme for farmers. Apart from establishment of rural business hubs to provide sustainable job opportunities for the poor, a new town and country planning bill, a housing relief fund for below poverty line (BPL) families and separate ombudsmen for cooperative banking institutions and Devaswom boards are also in the loop.
While delivering his policy address, he pointed out that farmers of the state are not able to enjoy the benefits of pension schemes. He also proposed that there is a need to train the younger generation to handle modern agriculture machines and tools. For this purpose, and to infuse new technology into dairy farming, an agri-polytechnic would be started under Kerala Agricultural University and high-tech dairy would be farms set in Idukki and Wayanad districts with the involvement of non-resident Indians. The government will also set up high-tech export-orient meat plant at Chalakudy with public-private participation. The rural business hubs will also be set up under an initiative called Samagra, one in every district initially, under the auspices of the Kudumabsree Mission. These business hubs will focus on niche areas in agriculture and animal husbandry and value-addition to agriculture produce. Under the Rashtriya Swasthya Bima Yojana, a health insurance scheme will also be introduced in Kollam and Alappuzha districts this year to provide up to INR 30,000 as insurance coverage to BPL worker families.
Rural phone programme for Rwanda farmers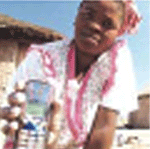 The Government of Rwanda has launched a rural mobile phone distribution scheme for farmers in association with MTN Rwanda and Rwanda Bank of Development (BRD). The programme aims to increase ICT penetration in rural areas by providing them affordable cell phone on micro-credit scheme.
In this public private partnership (PPP) project, people who are living in rural areas will be benefited from MTN cell phone on credit worth US$23 and pay $1.8 each month until the debt is recovered. This initiative will bridge the communication gap in rural Rwanda. The Minister in President's office, Romain Murenzi stated that the government is committed to encourage  implementation and integration of ICT cutting across all developmental sectors in a way to ensure a smooth run towards vision 2020.
Survey shows better rural facilities

The National Bureau of Statistics in China has revealed the nation's latest agriculture report based on the 2006 census, which was designed to reflect the overall development of rural areas, the agriculture sector, and the living standards of rural residents.
According to the report, the percentage of village had access to road links, telephone services, electricity and TV broadcasting by the end of 2006 were 95.5 percent, 97.6 percent, 98.7 percent and 97.6 percent respectively. The figures shows that the government has increased its expenditure to improve rural livelihoods. The Central Government has also launched a plethora of initiatives  to speed up the development of the countryside. The central government plans to increase its budget for rural investment by more than a fourth to $72.8 billion this year. According to report figures, till the end of 2006, only 48.6 percent of rural residents had access to tap water and only 15.8 percent of villages had garbage treatment facilities. The survey also found China had 530 million rural labourers at the end of 2006. Of them, 70 percent were engaged in agriculture, farming, forestry, livestock breeding, fishing and related services. The government has also increased expenditures on rural projects from $47.6 billion in 2006 to $58.8 billion in 2007.
New e-Learning initiative on organic agriculture and agro-ecology

The European Government has launched a new European project, Organic.Edunet,  which aims to raise awareness about Organic Argriculture and Agro-Ecology in schools and agricultural universities.
The project is coordinated by the Greek Research and Technology Network (GRNET S.A.), which also involves 15 partners from 10 European countries. The project will facilitate the access, usage and exploitation of digital educational content for teaching topics related to Organic Agriculture and Agro-Ecology. The government will also set up a network of online repositories with educational resources from various content producers. These online repositories will be accessible from  the Organic.Edunet Web portal, a multilingual environment that will facilitate end-users' search, retrieve, access and use of the educational resources. Organic.Edunet is also planning to study all educational scenarios, which will use digital content to support teaching concepts related to Organic Agriculture and Agro-Ecology in schools and agricultural universities. The project is expected to be completed by 2010.
Agriculture project for Karur, Tamil Nadu (India)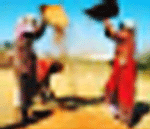 The National Agriculture Development Programme will be implemented in Karur district in Tamil Nadu from April 2008. The programme will ensure that farmers can have access to modern technology, adequate marketing means and storage facilities in a single collection.
The programme, funded by the Central and State governments, was already being implemented in some districts and was set up for expansion to all districts in the State. The programme will increase productivity as well as quality. With the implementation of the programme, farmers in the district will get a remunerative price for their produce besides ensuring that farm-related industries get a boost as regard to supply of raw materials.While speaking at the 'Conference on Agriculture' organised by the Confederation of Indian Industry (CII), Collector T N Venkatesh stated a huge quantity of drumstick was being harvested in the Aravakurichi region of the district but there was lack of cold storage facility, forcing growers to sell all their produce immediately. The Collector has called veterinarians, animal husbandry, dairy professionals and agriculture experts to introduce emerging technology for converting the vast tracts of land available in the district into fodder crop fields. The State government is also providing a lot of facilities for entrepreneurs to start industries in rural areas under the New Anna Marumalarchi Thittam.
"Exciting news! Elets eGov is now on WhatsApp Channels 🚀 Subscribe today by clicking the link and stay updated with the latest insights!"
Click here!