Haryana State is one of the most progressive states of the Indian union with a total  geographical area of 44,212 sq. kms. Haryana is among leading food grain producers of India.  In 1966, it was not even producing significant food to meet its own requirements. Now, with agricultural development, it accounts for 6-7 percent of total food grain production of country by producing 11.5 million tons and contributes 4.5 million tons of food grains to central pool, even though it constitutes only 1.4 percent of the country's geographical area. Haryana is  proud of being one of the first two states with highest per capita income in the country.
The e-Readiness Assessment Report – 2005 of India, released by the Department of Information Technology, Government of India, has ranked Haryana as aspiring leader. The state's  e-Governance Vision Statement is, 'To achieve efficiency, transparency and accountability in governance by providing ICT enabled access and opportunities for all, anywhere, anytime'. The State e-Governance projects have already received 12 prestigious national awards. The Government of Haryana has given special emphasis on implementing Mission Mode  e-Governance Projects, identified under the National e-Governance Plan (NeGP).
The State IT department is facilitating the departments and National Informatics Centre- Haryana State   Centre (NIC-HRSC) and Haryana State Electronics Development Corporation (HARTRON) are assisting in technical aspects. A welldefined, transparent and efficient system for the  systematic approval of the departmental IT action plan has been put in place through various high power committees which include state level IT steering committee (IT-PRISM), state  technical committee, society for IT initiative fund for e-Governance initiatives at state level, district IT society in each district. Till date 104 IT Plans/project proposals of various  departments/ organisations have been approved by IT-PRISM, covering almost all major departments/ organisations. The work has started on most of the mission mode projects (MMPs), being implemented under the National e-Governance Plan (NeGP) by the  government of India, and a significant progress has already been achieved on a number of projects.
State Sector MiSSion Mode ProjectS (MMPS) under neGP
During January 2005 – May 2007, a number of prestigious e-Governance projects, including most of the state sector MMPs of NeGP have been initiated and implemented successfully. The  summary of initiatives and achievements in implementing some of the MMPs in the State of  Haryana, is given in following the sections:
Treasuries: OTIS: On-Line Treasuries Information System (OTIS) is an integrated workflow automation system. OTIS facilitate role based dynamic menus and security and automation of  treasury functions like payments, receipts, pensions, bank scroll, voucher preparation. A     linkage with FD & Banks has been established. Multiple banks can have transactions with  single Treasury. OTIS has been implemented at 100% treasuries and sub-treasuries (103 sites). OTIS has received Microsoft e-Governance excellence award 2006.

Property Registration: HARIS: Haryana Registration Information System facilitates  registration of properties and land. The salient features of HARIS include deed writing, capturing storing of photos, security checks, collector rates, registration fee information, biometric and statistical reports. HARIS has been linked to Mutations & Jamabandies. HARIS is being implemented on a Self-sustaining model. HARIS has been implemented at all 67 Tehsils and 45 Sub-Tehsils covering 100% locations. A significant increase in revenue collection has been recorded after implementation of HARIS. The biometric and photograph of sub-registrar alongwith buyer and seller has been introduced to bring greater transparency.
Land Records: Haryana land records information system (HALRIS) is a complete Integrated    workflow automation system of land record components. HALRIS provides a single window interface for deed writing, registration, mutation and copy of Record-of-right (ROR). HALRIS has been implemented in all 20 districts of the state. The copy of ROR services have been started in all districts and ROR data of major Tehsils/sub-tehsils have been made  available on Internet website http://jamabandi.nic.in. To bring greater transparency and to ensure hassle free services, the HARIS has been integrated with HALRIS. The HALRIS project  has received a "Silver Icon National Award" at the 8th national e-Governance conferences in Feb., 2005.The HARIS, HALRIS dynamic integrated project has received a "Bronze Icon National Award" at the 9th national e-governance conferences in February, 2006. The project HALRIS was also accepted for presentation at International e-Governance Conference,organised by CSDMS, held at Bangkok (Thailand) in April 26-28, 2006.
Panchayats:e-Panchayat: The panchayats (village level administrative unit) level works Monitoring and Information System has been implemented under e-Panchayats initiatives as a web enabled village information system. An exclusive website of the department has been launched. panchayats information is being uploaded on to National Panchayats portal.

Commercial Taxes: Value added tax management, assessment, collection system  (VATMACS) include modules like VAT return processing, dealers registration, fact sheet compilation, statuary forms inventory, road side checking. The VATMACS is being implemented at all 21 Deputy Excise and Taxation Commissioner offices. The daily collections under VAT has been integrated with OTIS to facilitate reconciliation of collections.
Municipalities: The House Tax Assessment and Collection Information System (HACIS) has been implemented for all municipalities as per state's latest house tax policy. The database has more than 1 million properties records. Significant increase in tax collection has been  recorded. The transparency in tax computation has increased. The birth and death and other certificates issuing system for district headquarter level municipalities are being issued  through e-Disha. Implementation of Integrated e-Nagarpalika System using Web Technology covering all major areas of operations has been planned to be taken-up.
Transport Regulatory Functions: The Issuance of computerized driving license and registration certificate of vehicles are being implemented at a number of Sub-divisional    Magistrates offices. For this, the national software systems namely Sarathi and Vahan have been adopted as a standard across the state. Significant increase in revenue collection has been recorded.

Transport Roadways: Target – Complete computerisation of Haryana Roadways with Total Work-flow. Modules Implemented: Traffic and route management, inventory management, vehicle monitoring systems, purchase orders module, service books records with auditing of leaves and increments. Pilot Running in Chandigarh Roadways Depot. Agriculture.  AgMarkNet: All 108 Mandies (wholesale marketplace) and 25 Sub Centers of agriculture marketing board have been provided with computing and Internet facilities and training to publish prices of agriculture commodities on daily basis. Other projects such as AgRIS, Agrisnet, national horticulture mission are also being implemented.
State Sector additional MiSSion Mode ProjectS under neGP
Social Welfare: Pensions: Haryana pensions processing and information system (HAPPIS) for more than 1.2 million pensioners. The system is helping in timely disbursement of pension  to old age and other pensioners every month. It has been linked with birth and death, ration cards and photo ID cards. It also helps in detecting fraudulent cases. The HAPPIS information is published on dynamic web portal at http://socialjusticehry.nic.in. Beneficiaries can check their disbursement status. HAPPIS received National Silver Icon Award at 6th national e-Governance conference.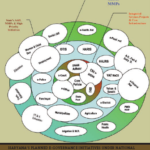 Other Welfare Schemes: The on-line acceptance of applications from citizens for various schemes of Social Welfare departments has been implemented through District e-Disha centres. The IT plan for Department of Women and Child Development has been prepared and implementation initiated. The information in respect of all Anganwadi workers has been published on Web.
Food and Civil Supplies: e-Food.Net: Web enabled food procurement and storage   monitoring system. The procurement and storage of food grains is being monitored through e-Food.Net system at all District Food and Supplies Controllers (DFSCs). The project had received "Merit Citation" National Award at 7th national e-Governance conference. The e-Food.net will network organisations involved in procurement and distribution. The focus of e-Food.net is expected to be on public interface, inter-departmental and intra-departmental information sharing. All these 7 agencies will be connected through the State Wide Area Network (SWAN) to the state data centre. The backend processing will be done by individual agencies. The connectivity of mandies and warehouses, automation of food grains movements will be taken-up.
At the same time, online ration card registration and issuing system and fair price shops activities MIS has also been planned. There are some other computerisation initiatives going on in the food and civil suplies.
Public Works Department (PWD): IMPACT-Haryana, the integrated monitoring of PWD (Building and Roads, B&R) activities is a web based monitoring system, which has been developed and implemented across the state for more than 4500 works of PWD amounting to more than INR 300 millions. The IMPACT project has been published as a case study in 10th National e-Governance Conference and in Indian Road Congress conference. The roads programme (Pradhan Mantri Gramin Sadak Yojana) is being implemented at all 21 offices of B&R. All the tenders are being published on web through VPN. An interactive website has been developed and launched. The GIS based layer of all roads is being created on state map.

challenges and needs in implementing e-Governance initiatives
Focus on Government Process Re-engineering and
Change Management: Need for business/administrative process re-engineering and change  management in service delivery departments like utilities, urban development, revenue, transport, social justice and empowerment, health, public health, commercial taxes, Haryana uraban development authority and Police department. The aim is to eliminate unnecessary steps and bring objectivity in decisionmaking process. There is a need for re-writing of procedures in various areas of governmental activity and re-looking at the activities per se. The involvement of users during entire phases of project life cycle, addressing issues faced by them and motivations of employees at all levels is a critical success factor.
Capacity Building in Departments: Capacity Building at state level and project level is absolutely necessary. There is a need to set up state e-Governance mission team, project level e-Governance mission teams) by finalising regular manpower policy on priority. Better training of government officials is required to appreciate the importance of IT projects in present day scenario is must.
Institutionalisation: The human element is crucial to the success of automation projects. Once a key champion of the project leaves, the administration becomes less responsive and the centre's key value proposition to the communities disappears, as also the change of key individuals results in loss of all efforts and initiatives earlier taken. Behind every successful e-Government project is an individual champion. Project management processes need to be institutionalised.

Project Ownership and Management: There is a need for better ownership of IT projects by the departments. The department ownership of e-Government is vital, because no external   agency can drive the kind of change that is needed in implementing e-Government. However, a department may not have the capacity to use the correct method and latest design techniques in developing the application, e-Government efforts should therefore be supported by a central agency, which can provide the necessary guidance in the use of correct methodology and act as a facilitator in identifying services to be delivered and in preparation  and implementation of ICT detailed project reports.

Synthesise e-Governance Initiatives: There is also a need for developing policies/frameworks for bringing in comprehensiveness/standardisation to the approach. A  focus is required on having a common core infrastructure for all departments and common standards and frameworks for interoperability/scalability of applications.

"A beginning has been made, now it is the time to scale up the initiatives already taken to the web technologies. It is intended to offer transactional services where the common man is interacting with the government through a unified, integrated web enabled system. The e-Disha Ekal Sewa Kendra (CSCs) is being established across the state, through public-private-partnership (PPP) model."
Financial Sustainability of e-Governance Projects:Working out a self-sustainable revenue model. Build-in the concept of user-charge into e-Governance projects at the initiation stage.

Applications Roll-out Strategy: In e-Government initiatives, not all steps need to be, or should be, automated. However, such projects need clearly identified goals and measurable   benefits to citizens and business in terms of delivery times, reduced corruption and lower costs. Focus on applications, which have a potential in improving the quality of citizen interface.

Strategic framework and Steps taken to overcome the Same
All organisations are required to prepare their IT plans, before embarking upon ICT initiatives.
In Haryana, till date the IT- PRISM (State level IT Steering Committee) has approved 104 IT plans / project proposals – Work Started on all projects
Stress on Government Process re-engineering while approving all IT Plans
SWAN implementation started, by 31st October, 2007
Common Service Centre (e-Disha Ekal Sewa Kendra) – Started implementation of the scheme
e-Governance and capacity building road maps prepared
Each department can spend upto 5% of its budget for ICT initiatives
Secretariat for information technology is in place as a consortium of State IT department, Secretariat branch, NIC-HRSC, Society for IT initiative fund for e- Governance, District IT Societies and Hartron

concluSion : Plan for future in e-Governance front
A beginning has been made, now it is the time to scale up the initiatives already taken to the  web technologies. It is intended to offer transactional services where the common man is  interacting with the government through a unified, integrated web enabled system. The  e-Disha Ekal Sewa Kendra (CSCs) is being established across the state, through public-private-partnership (PPP) model.
The PPP partner is required to provide all computing and networking infrastructure and  recurring expenditure. The issues of project architecture, security infrastructure, government process re-engineering, service level agreements, audit, publicity, etc. will be  been addressed jointly with PP partner, Delhi Education Institute and Training (DEIT), National Informatics Centre – HRSC and line departments. The issues of connectivity are  being dealt with keeping in mind the present status and the future scenario with SWAN in place.
Backend operations and integration of departmental applications with databases would be  handled by the IT department in technical consultation with NIC – HRSC and the front end  operations of running the e-Disha portal of the state government would be handled by the PPP  partner. Respective stakeholders shall work as per their roles and responsibilities, which  would be clearly delineated. The project would be a trendsetter in the state and will ensure  delivery of services with efficiency, effectiveness and transparency. The management of such  a project would definitely be a stupendous task and would involve coordination of all the  stakeholders. The synergy and convergence of efforts of all the parties would be necessary for  smooth working of the citizen centres. HARTRON would provide the project management arm  to the State Government, whereas, the technical aspects of Portal and e-Disha  Application software shall be supervised by NIC Haryana State Centre.
Follow and connect with us on Facebook, Twitter, LinkedIn, Elets video