ISRO to guide cities on waste disposal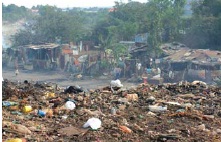 Waste disposal, which is the biggest challenge being faced by several cities in India, is now going to be ably guided by the Indian Space Research Organisation (ISRO) through its expertise in Remote Sensing. P. G. Diwakar, Head, Regional Remote Sensing Service Centre (RRSSC), said that Remote Sensing and communication satellites like Cartosat-1, Resourcesat-1 and the IRS series of satellites were already being used to obtain a wide variety of high resolution images and data in spatial resolutions. "The 2.5m high resolution data obtained from Cartosat-1 can be used in locating the drainage map and the exact area for the disposal of waste. The data is also useful to locate for urbanisation, soil texture, infrastructure, ground water prospects, road network and land use," Diwakar said. Currently, the Ranchi Municipality in the state of Jharkhand is using customised solutions of ISRO in tracing suitable landfill sites.
Digital cameras to classify properties in Hyderabad
As a precursor for implementation of the new area-based property tax system from the next financial year beginning April 1, the Municipal Corporation of Hyderabad (MCH), India, plans to use digital cameras for classifying of residential and commercial properties in the twin cities of Hyderabad and Secunderabad. During the survey, digital data would be recorded, which then would be combined with spatial data obtained through the Geographical information System (GIS) for getting a complete picture of properties.
B. Ramesh Babu, Additional Commissioner (Finance and IT), said that the new system would only rationalise collection of property tax as the exercise would enable correct estimates to be made regarding the plinth area and the rental value of properties.
Satellite to track Malaysia's leatherback turtles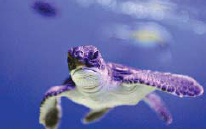 A million-dollar satellite study of turtle migration, focusing on the leatherback that is nearing extinction, is to be conducted by the coastal Malaysian state of Terengganu famed for its exotic beaches. A sum of MYR5mn (US$1.35mn) has already been allocated for the purpose. According to Mohamad Jidin Shafee, Terengganu state executive councillor, the transmitter installation exercise to study turtle migration is likely to be held this September.
Earlier, only one leatherback turtle considered the most endangered of Malaysia's turtles was sighted last year. Also, for the first time in history, neither of the other important species – Olive Ridley and hawksbill turtle, landed at the traditional nesting sites. Turtles are hunted for their meat and shell, and often get killed by entangling in the fishing nets.
China launches biggest oceanic environment survey
In order to probe the conditions of its maritime space, China launched its biggest oceanic environment survey recently. Sponsored by the National Bureau of Oceanography, the program would last two years and cover 1.02 million square kilometres of sea area off China's coasts. Data on water depths, waves, water levels, ocean currents, water temperatures and colours, mineral contents and plankton in four seasons would be recorded during the survey by scientists. The program is part of a comprehensive survey and evaluation project on China's inshore ocean launched in 2003.
Upon completion, the research findings are likely to guide development of the maritime economy, tapping of oceanic resources, maritime disaster relief and prevention, and oceanic environmental protection.
NASA satellites to track wildfires' progress in US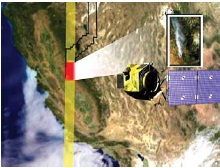 Now, it would become possible to track the progress of wildfires in the United States owing to joint efforts by NASA (National Aeronautics and Space Agency), the U.S. Forest Service, the University of Maryland and the National Interagency Fire Center. MODIS (Moderate Resolution Imaging Spectroradiometer) imaging devices mounted on 2 NASA satellites would monitor the earth and will be able to locate a fire within a 500m distance. The data sent by the instruments is turned into maps.
MODIS Rapid Response System is used by NASA as part of its SensorWeb project, wherein sensors circling the earth act in a network detecting fires or other events.
Follow and connect with us on Facebook, Twitter, LinkedIn, Elets video