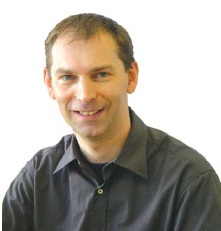 Knowledge is power and information is the vehicle that conveys knowledge. Yet many citizens experience digital exclusion in addition to traditional forms of control. Where access to ICTs is available, individuals enjoy new opportunities to learn and communicate. They gain access to a wider range of information. However, others have a vested interest in mediating this flow of information and restricting access
Information and Communication Technologies (ICTs) are becoming as important as roads and access to new technology must be viewed as a basic right, like electricity and water. Where people are in contact with the Internet, it can transform lives and communities. However, the same powers that have traditionally restricted access to information and controlled information flows, are at work online. Access to ICTs is not ubiquitous and many people lack the skills to use them effectively. Knowledge is power and information is the vehicle that conveys knowledge. Control the flow of information and you limit what people are able to know and, therefore, do. Digital exclusion, in terms of both access and information, is an extension of traditional forms of exclusion and control. Those who are already marginalised, risk becoming even more so when they lack access to technologies.
Barriers and overcoming obstacles
The barriers to technology access are primarily socio-economic, educational, geographical and disability related. Poverty is a barrier to adopting ICTs, hence the importance of public access facilities. Adoption is often related to edu-cational achievement, hence the impor- tance of just-in-time skill acquisition and life-long learning strategies. These are real barriers that must be overcome if we are to create a ubiquity of information access.
Where access is available individuals experience new opportunities for life long learning, communication and alternatives to traditional work. Where individuals are online, they are better connected, better informed and better able to participate in economic, social and democratic life. For remote communities in Latin America the arrival of the Internet has meant connection to distant family, better farming knowledge and access to new markets. It has also connected them to international environmental networks where, for the first time, they are able to see the big picture of the damage caused by exploitative mining practices.
Role of Governments
Governments have a strategic role to play in ensuring that citizens are connected and confident users of ICTs. Governments spend increasingly vast amounts on IT but internal systems or even online service delivery is not what matters here. Building skills and awareness is of primary importance at this relatively early stage of digital maturity. Citizens need to know what ICTs can do for them. They must learn to recognise the value in technology for themselves if they are to avail benefits. Information literacy ensures that people are able to find the information that they need and formal processes, including legislation, are needed to ensure that information access is managed fairly and equitably.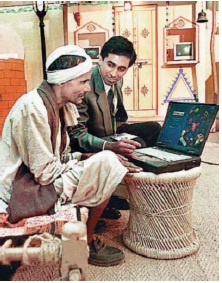 Rights go both ways. I have the right to discover information that is in the public sphere on a topic I am interested in. I have a right to know what information you hold about me. You have an obligation as the custodian of that information to protect it. It is private information but not simply private to me. Information access is not necessarily clear-cut. Ethical issues largely guide the examples above but limitations on access are also economic and political. Information access is a continuum from the entirely private to fully public. In between lie grey areas where ownership, access and even the existence of information are contested.
Role of media
The media has a significant role to play in managing the flow of information. The traditional concept of newspaper as 'reporter' has been eroded by the corporatisation and globalisation of media. As the Australian government moves to liberalise media ownership the editorial in 'The Australian' is less the independent view of a concerned journalist and more a media statement from a self-interested publisher. The Internet counters some of this media bias as alternative sources provide the reader with another perspective. If you know where to look, both sides of the debate are available. No longer is it necessary to accept one side of the story, rather individuals are able to filter information from many sources in order to build a more informed view.
For civil society the Internet is a powerful and relatively low cost way of publishing. Community groups in a disadvantaged community in New Zealand decided they needed a website. They reasoned that reporting of their community in the mainstream media was overwhelmingly negative. Here is a community proud of what it is doing but not recognising the representation of itself in the media. Harnessing digital technologies allows them to convey their own message.
The other side of publishing is readership. Information can be hard to find online and content is not created equal. Ensuring equitable access to technology must include equitable access to content. Models for dissemination of topical or geographical information, such as regional portals, can facilitate this by providing links to a range of publishers. One answer to the advancement of ICTs comes in the form of New Zealand's 'Digital Strategy'(New Zealand Government, 2005), which marks a significant change in government policy and the first time that a government has adopted a whole of government approach to ICTs. The strategy focuses on three core areas – connection, confidence and content. The content component of the Digital Strategy focuses on a vision of knowledge as a currency of exchange. In this vision, ideas and content are shared, traded and used to make new knowledge. This encompasses formal, informal and commercial knowledge instantiated as digital content, building a framework for the management, exchange and preservation of information.
Demand for open information
Demand for open information sources can be facilitated by ensuring that there are networks of free public-access computers; that basic computer literacy courses and more advanced training is available, and that broadband is available to all who want it. Civil society can lead and promote such campaigns but often lacks the skills and resources, relying instead on unsustainable voluntary contributions. Local and central government support is essential to sustainability and, where this is not available, the role of the NGO sector is likely to be critical.
Magsaysay award for RTI activist Kejriwal


Arvind Kejriwal,  an Indian Revenue Service officer who is currently on leave from the Government for two years, has been awarded the Asian version of Nobel Prize – Ramon Magsaysay Award for 2006 – for emergent leadership. A Mechanical Engineer from IIT Kharagpur, Kejriwal heads a Delhi-based NGO 'Parivartan', which is spearheading a movement to create awareness and empower poor Indian citizens to fight corruption, besides making the government more accountable. A special Right to Information (RTI) campaign was organised and led by Kejriwal from July 1-15, involving 700 civil society organisations. Some 1500 volunteers were trained to handle RTI centres in 55 cities. Over 20,000 applications under the RTI Act 2005 were filed in the 15-day campaign, which was more than those filed in the eight months since the RTI Act came in force.
Civil society groups often play a mediating and bridging role between state, media and citizens. New Zealand research shows that there are barriers to the effective use of ICTs within civil society. The sector tends to be relatively poorly funded and cannot afford the technology it would like to use. Second, volunteers do not have the time to learn about new technology or implement it and, third, a lack of strategic planning skills make it difficult to effectively integrate ICTs into the operational structures and processes of the organisation.
Despite these very real barriers ICTs are becoming an invaluable tool for information retrieval, communication and publishing in civil society (Williamson & Dekkers, 2005). The Internet dramatically increases the quantity and distribution of information and governments must recognise that they have a role to play in ensuring free flow. The rights and responsibilities of the digital age will increasingly challenge the margins of privacy and public sphere. Many of these challenges will require a whole of society approach to resolve.
Follow and connect with us on Facebook, Twitter, LinkedIn, Elets video