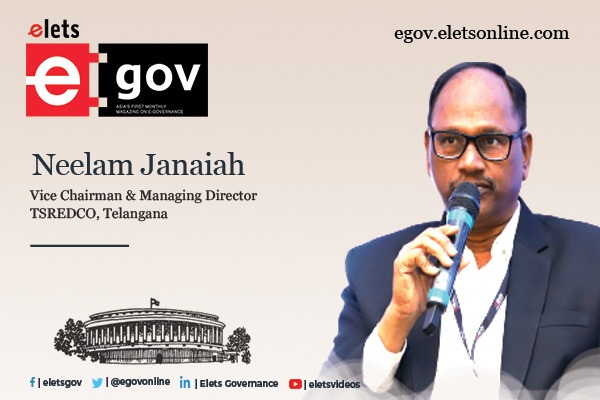 Telangana is the first State to issue ceiling cost of service to be charged by the charging stations setup with the State/Central subsidies.
The fourth industrial revolution, technological breakthroughs such as electric automobiles are dominating most debates. The advent of charging stations is quickly becoming a game-changer in the Indian business world more so in the state of Telangana. Presently, Telangana is the top performer state in India for the EV charging stations.
In India Charging stations are on their way to expanding and grabbing the global market in the coming years.
Telangana is the First State to issue Ceiling Cost of Service to be charged by the Charging Stations setup with the State/Central Subsidies. The cost is fixed at Rs 12.06/kWh + GST.
TSREDCO being the State Nodal Agency is setting up of 150 No. DC fast 60KW EV Charging Stations of CCS-2 with Dual Guns and 100 AC Slow 15KW EV Combo Charging Stations of 7.4 KW with 1 No. of AC Type-2 and 2 No. of AC-001 Guns under FAME -II and also for installation Electric Vehicle Public Charging Stations under PPP model across the state around 1300 Locations for identified with the support of HMDA, TS DISCOM's (TSSPDCL and TSNPDCL), GHMC, TSRTC, Telangana Tourism, Civil supplies, IOCL, Transport & R & B Department under revenue sharing model as per the MoP, GoI guidelines.
TSREDCO Charging Stations are coming in the locations shown in the below location Maps which comprises FAST/SLOW EV Charging Stations and will also have the Battery Swapping Stations for 2 Wheeler and 3 Wheelers.
Also Read | Delhi govt unveils roadmap to install 18,000 EV charging points by 2024
TSREDCO has developed TSEV Mobile APP (IOS & Android) for the promotion & usage of the Electric Vehicles and EV Charging Stations. This is not only used for operating the EV Charging Stations but also a digital Marketplace for the public to view and buy electric two- wheelers.
The details of the vehicles sold and incentives offered to public with regards to the Telangana EV Policy is as below:
| | | |
| --- | --- | --- |
| S.No. | Financial years | E-Vehicles in Numbers |
| 1 | 2014-2015 | 19 |
| 2 | 2015-2016 | 27 |
| 3 | 2016-2017 | 58 |
| 4 | 2017-2018 | 839 |
| 5 | 2018-2019 | 900 |
| 6 | 2019-2020 | 1295 |
| 7 | 2020-2021 | 9632 |
| 8 | 2021-2022 | 20700 |
| 9 | 2022-2023 | 31067 |
| | Total | 64537 |
Telangana is paving the way for rapid acceptance of electric vehicles by creating an ecosystem which is essential to introduce any concept. Not just subsidies but by also promoting and attracting investments in the sector.
Currently till date around 380 Electric Vehicle Public Charging Stations for (2W, 4W) are available in Telangana under Govt and Private Sectors. The details are as follows:
Fast Charging Stations: 255 No's
Moderate Charging Station: 42 No's
Further, TSREDCO is implementing 150 No's of Public charging stations under NCAP scheme in GHMC limits. As on date, 60 No's of fast charging stations are commissioned and Balance charging stations are under progress.
Battery swapping is inevitable for success of EV
TSREDCO is setting up such 3-wheeler battery swapping stations in Hyderabad initially for supporting faster adoption of electric 3-wheeler autos.
With the Telangana government making persistent efforts to push the public towards electric vehicles, the auto sector is destined for a revolution. State and Central Governments already have set ambitious targets for emission reduction; the automobile sector is one key area in which it can drastically reduce emissions. However, EV will eventually lead to three of its main pitfalls.
The upfront cost of an EV is very high when compared to their ICE counterparts of similar performance. This is primarily due to the high cost of batteries. Second, the charging infrastructure-The plug-in charging infrastructure requires an individual to have to charge infrastructure at home for overnight charging or wait for it to get charged in a public charger. The waiting time can run up to 15 minutes even while considering the fastest chargers and third, the physical space required in urban localities for public chargers can be a major barrier. Battery swapping Technology can alleviate these Problems.
Battery swapping essentially allows a user to replace the battery of the vehicle while performing minimum work. The vehicles are so designed that the batteries are very easy to access and replace.
The high upfront cost of batteries can be passed on to an energy operator. And later, you can pay him only whenever you use the battery. In doing so, we are basically converting the ownership cost to operational cost. Instead of the battery becoming a product, the battery becomes a service. Something that you don't own but pay to use. Just like you do with an LPG cylinder. You don't own the cylinder, you just want to use the gas in it and you return it after the LPG cylinder is emptied.
The time required for swapping the battery can be as low as 2-5 minutes. Thus making it as quick and seamless as filling up petrol. The energy operator can then charge the battery before the next customer needs it at the speed he wants. This reduces the downtime for everyone involved.
All the batteries being concentrated in one place combined with the use of bulk chargers instead of individual chargers will drastically reduce the amount of space required.
Instead of going to the charging station and waiting for your vehicle to get charged, you can instead take a charged battery and plug it into your vehicle, and drive away. The person (energy operator) who gave you the charged battery will then take your discharged battery and charge it before the next customer comes in.
In a vehicle with battery swapping, the battery is not owned by the user. Rather it is owned by another person who is known as an energy operator. It is the role of the energy operator to buy the batteries, charge them and keep them ready for the Auto Drivers to use and pay him a small fee.
TSREDCO is setting up of such 3 Wheeler Battery Swapping Stations in Hyderabad initially for supporting faster adoption of Electric 3 Wheeler Autos for the socio Economic Development and also for Environmental sustainability and mitigating the Risk of air pollution.
Views expressed By Neelam Janaiah, Vice Chairman & Managing Director, TSREDCO, Telangana.
"Exciting news! Elets eGov is now on WhatsApp Channels 🚀 Subscribe today by clicking the link and stay updated with the latest insights!"
Click here!