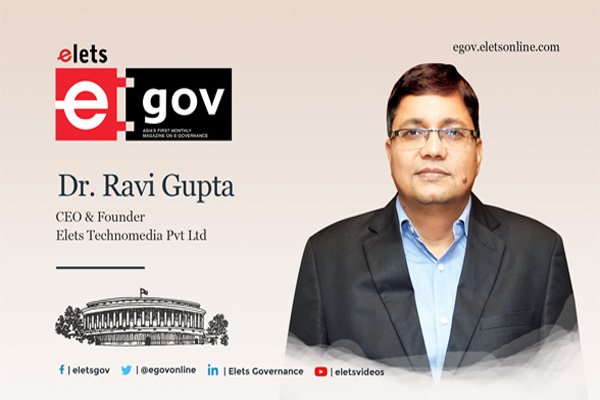 The Elets National Emerging Technology Summit scheduled to be held on 2nd March in Kolkata, West Bengal, promises to be a groundbreaking event that will bring together some of the Key decision makers and brightest minds in the governments & industry to discuss and explore emerging technologies. The summit is a testament to West Bengal's growing reputation as a hub for innovation and technological advancement.
Over the past decade, West Bengal has emerged as one of the leading IT hubs in India, with a thriving startup ecosystem and a skilled workforce. The state government has been proactive in promoting and supporting the IT industry, offering various incentives and infrastructure facilities to encourage growth and development.
The upcoming Elets National Emerging Technology Summit being held in association with the Department of Information Technology & Electronics, Government of West Bengal is a step forward in this direction, as it will provide a platform for IT professionals, entrepreneurs, and investors to come together and explore new technologies that are shaping the future of the industry. The summit will cover topics such as implementation of IT in various government departments & industries like Artificial Intelligence, Blockchain, Cybersecurity, and Internet of Things, among others, and will feature keynotes, panel discussions, and networking sessions.
The summit is a timely initiative, as the IT industry is currently undergoing a period of rapid change and disruption. Emerging technologies are transforming the way businesses operate, and those that fail to adapt risk being left behind. The summit will provide an opportunity for industry leaders to share their insights and experiences, and to discuss strategies for leveraging emerging technologies to drive growth and innovation.
In a nutshell, the National Emerging Technology Summit in West Bengal is an exciting event that promises to showcase the state's thriving IT sector and its commitment to innovation and growth. The summit is an opportunity for industry leaders to come together, share their experiences, and explore the potential of emerging technologies. We look forward to the summit and the exciting developments that will follow.
Happy Reading