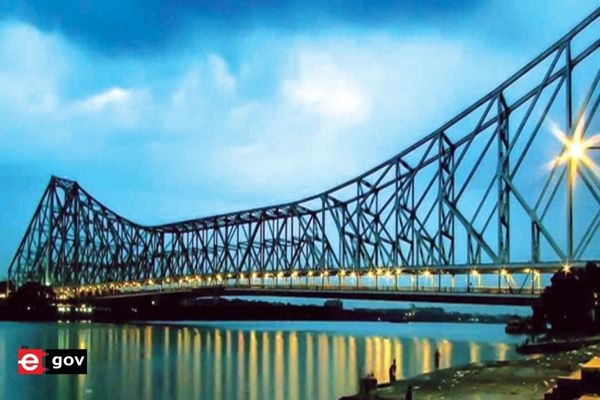 West Bengal, the eastern state of India, has long been a hub of innovation and creativity. With its rich history, diverse culture, and entrepreneurial spirit, it is not surprising that the state has become a hotbed for emerging technologies. In recent years, West Bengal has been making significant strides in areas such as artificial intelligence, blockchain, and the Internet of Things (IoT), among others.
Technologies and Its Application
One of the biggest advantages that West Bengal has when it comes to emerging technologies is its strong startup ecosystem. The state is home to a number of incubators, accelerators, and co-working spaces that provide a conducive environment for startups to grow and thrive. The government has also launched various initiatives to support startups, such as the West Bengal Startup Policy, which provides incentives and support for new ventures.
The West Bengal government is also working to create a supportive policy environment for emerging technologies. The state has launched various policies and initiatives, such as the West Bengal Electronics Industry Development Scheme and the West Bengal Information Technology and Electronics Services (ITES) Policy, which provide incentives and support for the growth of the electronics and IT industries. Artificial Intelligence (AI) is one of the fastest-growing technologies in the world. The state of West Bengal hasbeen at the forefront of AI research and development, with a number of initiatives underway to leverage the technology for social good. One such initiative is the West Bengal AI and Robotics Centre (WARC), which is working on developing AI solutions for various sectors, including healthcare, education, and agriculture.
Another emerging technology that is gaining traction in West Bengal is blockchain. Blockchain technology has the potential to revolutionise various sectors, including finance, supply chain, and healthcare. The West Bengal government has launched a blockchain sandbox, which allows startups and companies to experiment with the technology and develop innovative solutions.
The Internet of Things (IoT) is another technology that is rapidly gaining popularity in West Bengal. IoT refers to the interconnectedness of devices, which allows them to share data and work together to perform various tasks. The state government has launched the IoT Centre of Excellence, which is focused on promoting the development of IoT solutions for various industries.
Apart from these technologies, West Bengal is also making strides in other areas such as cybersecurity, data analytics, and robotics. The state has a rich talent pool of engineers and technologists who are driving innovation and creating new opportunities for growth.
The West Bengal State Enterprise Architecture (WBSEA) is envisioned as a platform of transformation by the Government of West Bengal which aims to galvanise the pan-government ecosystem by transcending departmental boundaries & deliver all citizen-centric services through a single portal (e-Bangla) by creating a wholeof-government ecosystem. These Integrated services may enable free flow of information through a common architecture such that citizens are able to experience and leverage benefits of a "One Government of West Bengal" interface. EA enhances effectiveness, efficiency, and agility of the government by Single point of entry to government services and effortless inter-departmental communiqué through sharing from a common data lake as presented through the WBSEA Portal.
eGovernance Efforts Making Social Impact
Karmabhoomi
Exclusive Skill registry platform for IT and ITeS Professionals
During Pandemic, this platform was launched(9th June 2020)
Till date, more than 48,000 IT professionals enrolled with different skill sets
More than 10,000 professionals placed l Integrated with Employment Bank and Utkarsha Bangla
Won prestigious CSI – eGovernance Award in 2020.
Cyber Assurance Programme:
7700+ Govt. employees trained
1600+ Police Personnel trained
17000+ Students trained
4600+ Citizen trained
Won coveted DSCI Excellence Award 2020, nominated as finalist in internationally acclaimed Cyber OSPAs 2021 award (Final results on 14th Dec 2021).
SelfScan Mobile App
Developed to support devicenative, data-neutral & serveragnostic safe digitization
Available on Google Play Store and iOS App Store
Scanning, OCR, PDF editing etc. are important usage
More than 1.75 lakh active downloads
Popular amongst teachers and students
First of its kind by any State Government
West Bengal State Broadband Policy 2020
Launched in December 2020;
Online single window platform "Anumati" (https://anumati. itewb.gov.in) created to provide seamless clearance to establish Telecom Infrastructure In West Bengal;
Till date 350+ applications received, 100+ permissions accorded.
First in the country to implement mandatory and automatic issuance of approval, beyond scheduled time-period of disposal, if not disposed of by authority.
As part of SHILPA KORUN BANGLA GORUN
('set up industry, develop Bengal'), a key calling of the State, the State Government initiated proactive steps to support innovation and entrepreneurship among the youth. The West Bengal Government launched the State Startup Policy 2016-21 to boost the startup ecosystem in the state and encourage the youth to transition from
wage employment to self-employment.
Strategy: Approach, Program Structure, Roles & Responsibilities
Vision: The State of West Bengal aspires to be the "Innovation Capital and among the top 3 Start Up destinations of the country".
Objectives for next three years:
Operationalise a world class State Incubator in partnership with NASSCOM like entities
Incubate at least 75 ventures
Set up Incubation funds to seed at least 25 select start-ups/year
Promote Private, Academic and District level incubators in partnership with NASSCOM like entities
Encourage start-ups run by women, minorities and those focused on creating social impact
Organise yearly Innovation Celebration Festival
Integrated Traffic Fine Management System
Vision/Objective: An innovative and unique approach to manage the traffic violations was piloted in Bidhannagar Police Commissionerate , which has now been extended to 26 Police Districts / Commissionerate. ( 14 fully functional & 12 under training mode) . In the pilot phase, 100+ 2G single SIM devices were launched , which have now been upgraded to dual sim 4G devices across the State. 654, handheld POS devices have been allocated to the 26 Police Districts / Commissionerate, which is being used to collect spot fines in case of traffic violations, which has not only eased the fine payment mechanism for the citizens , but have brought full transparency in the traffic violations.
RFID Taxi Booking
RFID Based taxi booking in Howrah
Vision/Objective: There are RFID lanes outside the airport terminal and each lane has an individual RFID reader attached to it. Every taxi has a unique tag attached to it. These tags are simple sticker strips stuck on the windshield of the taxi. All taxis entering the taxi lanes are being intercepted by the RFID readers. Allocation of the Taxi Number to a particular booking request by passenger is now being done in FIFO mode automatically from the application itself. Successfully running at Netaji Subhash Bose International Airport and Also successfully running at Howrah station. Per day 15000 Taxis booked through the system and Planned to start in Dakshineswar.
Innovations in e-Governance for Covid Management.
West Bengal State Emergency Relief Fund (https://wbserf.wb.gov. in) Portal to Combat against CoronaVirus Pandemic
West Bengal State Emergency Relief Fund (https://wbsdma.wb.gov. in) Portal to Fight against Amphan Cyclone Disasters
Sneherparas, and Prochesta (https://jaibanglamw.wb.gov.in/ ) Schemes for immediate financial relief through DBT to Workers under Unorganised sector and Migrant Workers through Jai bangla portal
Annadatri Mobile App for approval by district authorities for Agriculture and farm produce movements from source (farmers) to destination ( wholesalers, retailers, government body)
Single Window Puja / Festival Permission
Vision/Objective: Online Puja/ Festival permission is required for organising Puja or any Festival. For organising Puja/Festival No Objection Certificate ( NoC ) required from all stakeholders like, Fire & Emergency Services, Municipal Corporation, Govt. Land, Pollution Control Board, Power Department and Final NoC will be provided by Concerned Police Authority, Block Development Officer & Sub Divisional Officer. This is an End to End online process for Puja/ Festival Permission. All the Police Authorities of West Bengal availed this service. In 2021 more than 4000 Puja Permission was processed for Durga Puja, Kali Puja & Jagadhatri Puja Permission through this end to end system. API integration implemented for data processing of the Power Department.
Blockchain Based Birth Certificate
Vision/Objective: New Town Kolkata Development Authority (NKDA) has started the use of Blockchain technology for preparation of birth certificates. The official inauguration of the emerging technology was done by state Information Technology and Electronics (IT&E) minister Amit Mitra at Biswa Bangla Convention Centre, the venue for the two-day Global Blockchain Congress. MIC said "There is a hashtag which needs to be used for maintaining records through Blockchain and it cannot be tampered by any means. So, once you make the entries and the certificate is ready there can be no manipulation and this makes it 100 percent secured.
Single mobile platform
Financial account system for Transport Department
To make centralised Financial Accounting, Employee Information System and Depot Revenue Collection System more effective by providing speedy and inexpensive systems and procedures.
Moving from manual system to computer based system to bring in more efficiency and transparency.
Know Your Right is a mobile app developed with the objective to provide detailed information and procedure to avail various schemes and services under Government of West Bengal. With input like Age, Sex, Education, Employment Status, Residence type, Economic Status, Marital status one can search the schemes and services suitable for him / her and can proceed to avail the schemes / services.
Flagship Projects
Duare Sarkar (https://ds.wb.gov.in): The Duare Sarkar programme was launched on 1st December, 2020 by the Hon'ble Chief Minister of West Bengal, to take government services to the doorsteps of the citizen of WB who had not hitherto accessed government services. To facilitate monitoring, coordination and management of various activities and functions of DuareSarkar, a portal was made operational.
No. of Camps – 32830 , Total Citizen benefitted – 1.62 Crores, Total Footprint in the camps – 2.75 Crores
Paray Samadhan (https://ds.wb. gov.in): Launched by Hon'ble Chief Minister of WestBengal with the objective of solving the citizen's local problems by giving instant solutions. The main categories of issues are Sanitisation, Roads, Drinking Water, Drainage, Electricity & Streetlights, Doctors etc. It aimed to solve significant community level issues in every block & town of the state. Registration of Issues, verification & feasibility reports and monitoring & execution of Paray Samadhan were done in portal.
Coverage: 342 Blocks, 118 Municipalities, 7 corporations, 38 Departments . Issue registered : 10,180 different community level issues , Completed – 1.9 K, Ongoing – 1.5 k, Launched – 6.2 k
Duare Tran (https://ds.wb.gov.in): Objective to facilitate monitoring, coordination and management of various activities and functions in order of quick disbursement of certain specific relief to those impacted by the very severe cyclonic storm YAAS in a transparent manner. Camp scheduled – 1003, Beneficiary Registration – 71119, Relief sought – 89561
Integrated Covid Management System (Web and Mobile App) – WBICMS (https://icms.wb.gov. in) is deployed on 30th March 2021 to facilitate monitoring, coordination and management of various activities and functions discharged by various stakeholders in order to tackle this challenge proactively and provide real-time / up to date information related to vacancy and admission to different COVID facilities (Government / Private), Covid Sample Testing, Ambulance, Oxygen, Hearse Van, Burial & Cremation etc. across the state. Besides, (a) Monitoring the Oxygen Inventory at Covid Hospitals & Oxygen Retail Outlets (b) Workflow based Online facility for Escalation & Redressal of issues faced at Hospital and District level with monitoring by Covid Coordination Centres (c) Monitoring and Tracking Status of update by Hospitals . This portal is being integrated with Health Department portal to capture patient admission / discharge details in near real-time manner.
eAabgari (https://excise.wb.gov. in) – Automated supply chain management for excisable goods rendering 62 online e-Services. During last 5 years, 253 crores QR coded security holograms processed to identify counterfeit liquor bottles, 46 lakhs Permits/ Passes issued. Revenue has gone up from Rs. 3581 Crores to around Rs. 12,000 Crores in 2019-20 registering a CAGR of over 38 percent. Target of 16,000 Cr in 2020-21.
Awards and recognitions at State level for eGovernance initiatives
Digital India Awards 2020, Silver award for excellence in Digital Governance – State / UT
National e-Governance Award by DARPG, GoI, for e-Governance 2017- , Silver Award
National e-Governance Award 2008 by DARPG, GOI, for IT application for education and communication of children affected with Cerebral Palsy
National e-Governance Award, 2011 by DARPG, GoI, for Portal of GSI l National e-Governance Award, 2011 by DARPG, GoI, for E-Auction of Tea
National e-Governance Award, 2015 by DARPG, GoI, for e-Initiative in Commercial Taxes
National e-Governance Award, 2015 by DARPG, GoI, for Kanyashree Prakalpa Portal Kanyashree Online 2.0
Ranked 3rd best State in the Country the National e-Governance Service Delivery Assessment (NeSDA) in the Service Portal Category by DARPG, Govt of India.
Ranked 4th best State in the Country the National e-Governance Service Delivery Assessment (NeSDA) in the Overall Assessment by DARPG, Govt of India.
1st rank in the SKOCH State of Governance. 2018. Best e-Governance State in the Country award by Skoch in 2018
In Conclusion
West Bengal is emerging as a hub of innovation and creativity, with a strong focus on emerging technologies. The state's rich talent pool, supportive startup ecosystem, and government initiatives are creating an environment that is conducive to the growth of these technologies. With its innovative spirit and entrepreneurial mindset, West Bengal is well-positioned to take advantage of the opportunities presented by emerging technologies and drive growth and development in the region.