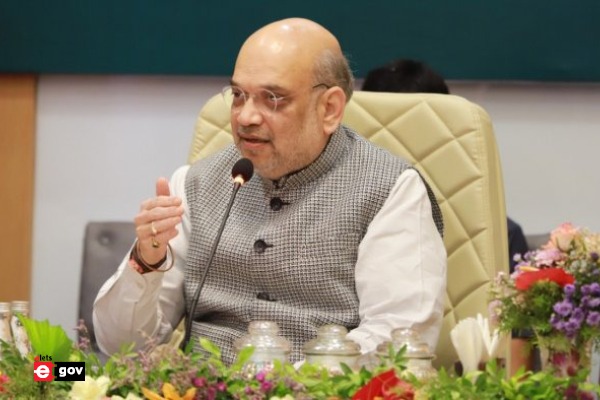 Union Home Minister Amit Shah on Thursday inaugurated the two-day 'Chintan Shivir' in Faridabad. The two-day Chintan Shivir is a coming together platform of home ministers of all the states to discuss and deliberate on the criticality of internal security of the country.
Interacting with the media, Shah underscored the importance of secure cyber infrastructure and said that cyber-crime was a big challenge before the country and the world today that needed to be fought strategically. He further added that by 2024, the National Investigation agency's (NIA) office will be open in every state in the country.

Addressing the first day of the two-day 'Chintan Shivir' at Surajkund, the minister said that 'Shivir' will provide a common platform to face challenges such a cyber-crime, spread of narcotics and cross-border terrorism in unison. "The nature of crimes is changing and they are becoming borderless. This is why all states will have to battle them by having a common strategy. To formulate and implement this common strategy, the government, under the spirit of 'Cooperative Federalism', is promoting the 3C's, that is Cooperation, Coordination, Collaboration between the Centre and the States."
The Union Home Minister said there is a need to make proper use of all resources of internal security available to fight challenges before the Nation. He said for this there has to be resource optimization, rational utilization of resources and integration of resources, which would further improve coordination between the States. Shah further said that the Government is working on the principle of "one data, one entry" and under this, NIA has been given a national database related to terrorist cases, NCB has a national database related to narcotics cases, ED has a database related to economic offences and NCRB has been given the responsibility of creating a fingerprint database – NAFIS and National Database of Sex Offenders (NDSO). He said under regulatory reforms, I4C i.e. Indian Cyber Crime Coordination Centre has been formed, Cyber Crime Portal has been created, a system to connect NatGrid has been set up, Private Security Agency Licensing Portal has been created and reforms have been done in the FCRA. Shah said under the FCRA reforms action against some organisations involved in anti-national activities, conversion, political opposition to development projects or propaganda against policies of the Government have been initiated and under the amendment made in 2020 to prevent the misuse of foreign funding, effective monitoring has become possible.
Also Read | More The E-Governance, More The Cybersecurity
Shah added that cyber-crime is a big threat and the Ministry of Home Affairs is ready to fight against it. "The Ministry is continuously working on reforms in CRPC, IPC and FCRA and soon a revised blueprint will be tabled in Parliament. The states should make maximum use of forensic science to increase the conviction rate and the central government has provided all possible help by forming the NFSU. Border States will have to make more coordinated efforts with central agencies and security forces to ensure border security and coastal security."