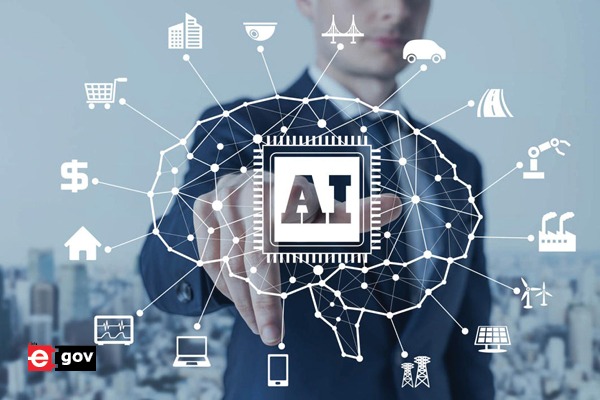 A report by the National Association of Software and Service Companies, a premiere trade body of technology industry in India has noted that adopting emerging technologies like artificial intelligence (AI) together with data utilization strategies can boost India's gross domestic product (GDP) by $500 Bn by 2025.
"Of AI's total potential value add, about 60 per cent contribution can come from sectors like banking, financial services and insurance (BFSI), consumer packaged goods (CPG), energy & industrials, and healthcare," according to the 'AI Adoption Index' launched by the apex body for IT-BPM industry jointly with professional services firm Ernst & Young (EY) supported by global information technology companies – Capgemini, EXL and Microsoft.
Notably, the investments in the AI technologies world over have increased 2X from $36 Bn in 2020 to $77 Bn in 2021. The investments in AI in India have been clocking a compound annual growth rate (CAGR) of about 31 per cent and may reach $881 Mn next year.
Considering there is a huge scope to boost AI investments in India, the NASSCOM report highlighted that India's target of $1 Tn GDP by FY27 needs robust correlation with maturity of AI adoption.
Also Read | Fortinet Training Institute accelerates mission toward closing the cybersecurity skill gap

Sharing her views, NASSCOM president Debjani Ghosh said, "The first of its kind AI Adoption Index will not only provide organizations the necessary benchmark for AI maturity, but will also help them take key structural steps to realize AI's potential to tangible national value."
"The pandemic has made it absolutely time critical for organizations to move from data & technology silos to building specialized AI capabilities at scale across sectors combined with a structured data utilization strategy," she added.
From a 'no-defined strategy' and cost related considerations, companies are now moving to proof of concept (PoC) approach and carrying out limited use cases. About 65 per cent of Indian companies have an AI strategy be it at functional or at enterprise level, further noted the NASSCOM report.
In terms of training and hiring the talent for AI, India ranks on the second rung. "However, rapid growth in AI applications has led to a surge in hiring for AI professionals. While the talent pipeline has grown over the past two years, a rapid jump in talent demand has caused a supply demand gap," the NASSCOM report said.
Also Read | Digital Technology & the Sustainable Development Goals
It also noted that about 44 per cent of companies have a separate AI team, a quarter of businesses have completely outsourced their requirements from AI talent. While rising investments in advanced technologies have helped the Indian healthcare sector grow from $110 Bn in 2016 to the current level of $372 Bn, using AI to improve healthcare has the potential to create $25 Bn economic value for the country by 2025.
While most businesses in India are deploying AI to carry out various operations, applications like predictive analytics and chatbots remain prominent ones. Going forward, the AI revolution is likely to transform the way business functions are performed in various industry sectors leading to growth in both productivity and GDP potential of the world economy.