Chief Minister of Chhattisgarh Bhupesh Baghel while launching the Mukhyamantri Mitan Yojana said that through this scheme, 100 types of services would be easily available to all citizens, especially the elderly, disabled and illiterate, sitting at home.  At present, 13 types of services will be available in 14 municipal corporations, soon this scheme will be expanded in the entire state and other services will also be made available through this scheme.  With the introduction of this scheme, the government process will be easier. Citizens will get the benefit of citizen services through Mitan at their doorstep with complete transparency in the stipulated time frame.  Earlier, the CM has distributed tablets to the Mitans deployed for Mukhyamantri Mitan Yojana in a program organised outside his residence and flagged them off and launched the scheme and sent them to work.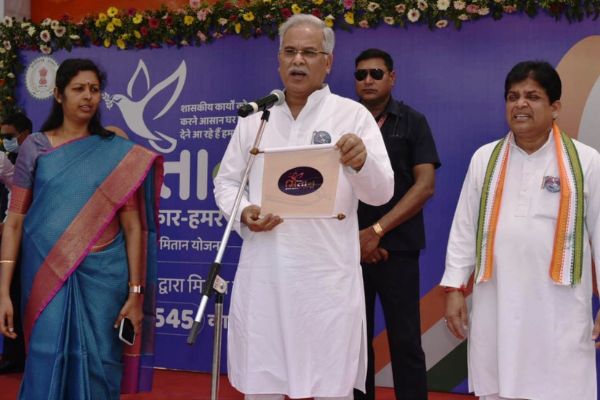 Under 'Mukhyamantri Mitan Yojna' citizens will get domicile certificate, caste certificate, income certificate, document copy, non-digitised (copy of land record etc.), death certificate, marriage registration and certificate, birth certificate, shop and citizen services like establishment registration, birth certificate correction, death certificate correction, marriage certificate correction, etc. will be available sitting at home.
All the applications received under this scheme with the highest priority of CM Bhupesh Baghel will be processed on a priority basis without any delay through Mukhyamantri Mitan Yojana. The certificates will be provided to the applicants concerned by 'Mitan' at their home. Instructions have been issued to all the collectors to personally monitor the scheme and ensure a smooth operation of the scheme.  To avail of the government services through Mukhyamantri Mitan Yojana, citizens will have to call Mitan toll free number 14545.  After the phone call, Mitan will reach his house and take the necessary documents and get the certificate made from the concerned office and deliver it to his house.  Citizens will also get information about the process and necessary documents related to government services at the call centre so that citizens will get government services in the stipulated time, saving their time and will not have to make rounds of offices.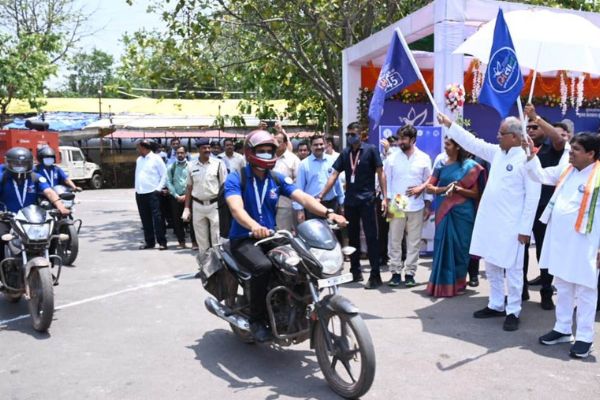 Also Read: Chhattisgarh's 'Rural-Centric' Development Model Making Villages AatmaNirbhar
Urban Administration Minister Dr Shivkumar Dahria, Home Minister Tamradhwaj Sahu, Health Minister TS  Singhdeo, Agriculture Minister Ravindra Choubey, School Education Minister Dr Premsai Singh Tekam, Industries Minister Kawasi Lakhma, Revenue Minister Jaisingh Agarwal, Women and Child Development Minister Anila Bhendia, Public Health Engineering Minister Guru Rudra Kumar, Higher Education Minister Umesh Patel, Chief Secretary Amitabh Jain, Additional Chief Secretary Subrata Sahu, Principal Secretaries of various departments, Secretary to Chief Minister Siddharth Komal Singh Pardesi, Secretary of Urban Administration and Development Department, Alarmelmangai D, Chief Executive Officer of State Urban Development Agency Saumil Ranjan Choubey, Secretaries of various departments and Deputy Secretary Soumya Chaurasia was also present in the CM's Secretariat.  Many MLAs, mayors and public representatives, commissioners, collectors and municipal commissioners virtually joined the program.