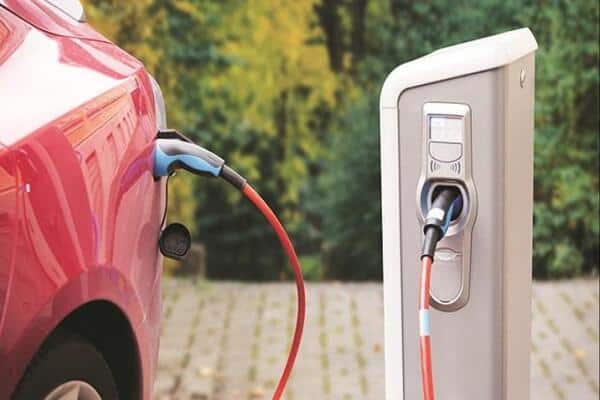 With an ambition to achieve its target of converting 30 per cent of all the vehicles on roads into electric vehicles (EVs) by 2030, India is looking to replace a significant part of six million three-wheelers with EVs. The move came in after launching moves to shift four-wheelers and two-wheelers to EVs. Managing Director (MD) and CEO of State-run Convergence Energy Services Ltd (CESL) Maurya Acharaya said that the company has floated a Rs 3,000 crore tender to buy one lakh electric three-wheelers for different use categories such as garbage disposal, freight loaders, food and vaccine transport and passenger autos. CESL is a wholly-owned subsidiary of Energy Efficiency Services Ltd (EESL).
Shifting to electric modes will result in making mobility pocket friendly for the operators working in cargo space, garbage disposal units, public transport, etc. Turning three-wheelers into EVs will be less of an effort, unlike four-wheelers. Also, battery swapping could pose a great way for the three-wheeler EV operators as they do not need to wait at charging stations for the batteries to get charged when in need.
Also Read: Optimising Revenue Management with Data Analytics
As reported by a news agency, Maurya Acharya said, "Before floating the tender, we launched a public exercise for raising demands. So we got commitments from financiers, fleet aggregators and others such as states that have funds under Swachh Bharat Mission, for about 85,000 (three-wheelers). And so we kept a margin of an additional 15,000 and floated a tender to buy 1 lakh electric three-wheelers."
Though buying individually may not provide better rates but bulk procurement becomes a way out to get better prices, said Acharya. Raising concerns from manufacturers' commitments on the dates, she added, commitments are now being converted into firm buy orders, however, the ability of manufacturers to deliver a lakh EV three-wheelers in the promised time period of 18 months remains a concern.
She said that auto-rickshaw is the biggest market for three-wheeler EVs and the freight and delivery businesses that have seen a surge after the COVID pandemic occurred. These target businesses require low-cost rides and EVs can offer that saving fuel costs. Garbade loaders is another potential market for three-wheeler EVs and state governments and municipalities are coming up with requirements of such garbage loaders.
Earlier this month, CESL rolled out a scheme for government employees in Kerala to boost the sale of e-two-wheelers (E2W). Under the scheme, the state government encouraged all the government departments to switch to EVs in place of purchasing new fuel-based vehicles.
Elaborating on prices and subsidies offered on EVs, Acharya said, "After accounting for central government subsidy, the price of E2W comes down to Rs 55,000 to Rs 1.3 lakh. If states also give subsidies, the prices will further slump. At this, the price is competitive to regular fossil-fuel-based two-wheelers." However, charging infrastructure is a major concern due to the unavailability of apt land, she added.
Also Read: Prativa Mohapatra becomes vice president & MD, Adobe India
Adding on the e-three-wheelers (E3Ws) tender, she said original equipment manufacturers (OEMs) have been invited to extend quotations for E3Ws. Following the procurement of the E2Ws, CESL will lease these vehicles to the entities wishing to avail of the lease service.
Cities aiming to shift their garbage collection vehicles from fossil-fuel operated vehicles to EVs or add a new fleet that is greener and cheaper to operate have shared demands. A big proportion of the tender also comprises demands for specialised freight and delivery vehicles that will be used for the delivery of vaccines and provide employment.
(With inputs from PTI)