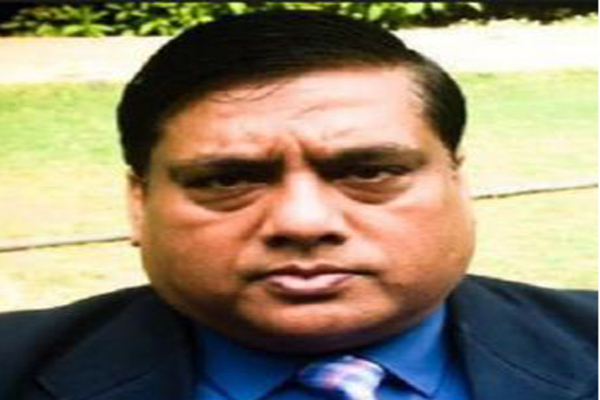 It was a nightmare for the daily-waged workers when the Government of India announced the nationwide lockdown. Having no revenue source in the sight, these workers fled back to their villages and with them slumped the demand for affordable housing. This adversely impacted the sector. Throwing light on the impact of the COVID crisis on the housing sector and measures being taken to revive it, K Mahesh, Secretary, Housing & Town, Planning Department, Government of Puducherry, addressed the National Housing Summit.
Mahesh started by saying, "Puducherry has been a lot ahead than other Union Territories in providing affordable housing to the poor. From 2003 onwards we started this and we saw a growth of 44 per cent in requirement of such houses between 2001 to 2011."
Speaking on innovative steps taken by Puducherry, he said, "Under the PMAY, we give only Rs 2 Lakh which is actually less in terms of building a house. So, to provide bridge finance to these people, we came out with a scheme called PMAY plus. Under this, those who already got Rs 2 lakh as a share from the Centre and the state are provided a loan of Rs 2 lakh and asked to put in Rs 20,000 from their pocket." With the provision of this bridge finance, the poor people are able to build their houses. It is a good practice and it should be adopted and replicated in other states and UTs as well, he added.
Adding on he said, "This innovation of ours wherein we were providing bridge finance was well appreciated and we were awarded the Prime Minister's Excellence Award in 2018." However, we also have to ensure that the people pay back the loan. For this, we did another project wherein we provided the loan up to 32 per cent to a group of four or five people so that each kept a check on the other. With this it was seen that the recovery was improved, he added. So with PMAY plus that provides money to the people for housing, another initiative to balance the interest of the banks, PMAY Joint Liability Group was started wherein the money was given to the groups.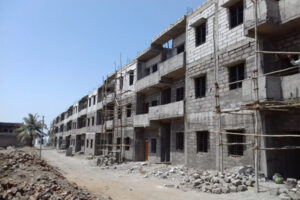 To further aid the poor, Mahesh said, "We're starting a scheme called PMAY Footsoldier. Under this, a final year engineering student will be hired as an intern that will do the handholding of these poor people for building their houses." Owing to the COVID pandemic, the scheme could not be started as the students are studying from home through online classes, he added.
Recently, the Government of India came out with the rental housing concept. "We in Puducherry started this concept in 2000. We developed around 3700 houses for rentals back in 2000." Speaking of challenges in this sector, he added, rental housing needs a lot of input of funds and therefore, it is essential to have a commerce element attached to it for its maintenance.
Concluding his address, Mahesh said, "We have to work in collaboration – government, private sector and the civil society – for proper governance be it housing or other sectors."