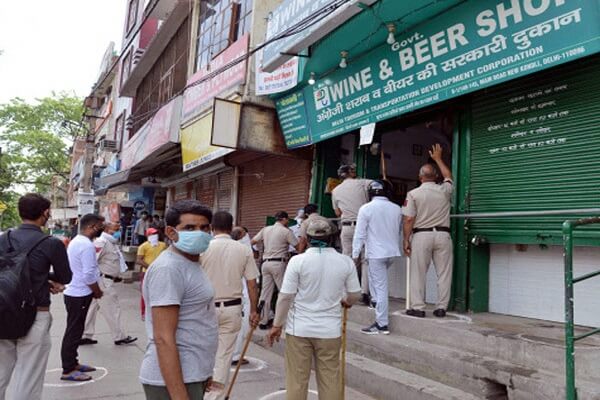 In order to ensure the social distancing is being practised and to prevent crowding at liquor shops, the Government of Delhi, on May 7, rolled out an e-token service allotting a time slot to people to buy alcohol at any of the nearby stores. As per the government, the move will encourage people to avoid standing in long queues to buy alcohol.
The government has launched the portal 'https://www.qtoken.in/' from where the people can apply for the e-tokens. While applying for the tokens, the users will be asked to provide their names and phone numbers. Following the submission of the required information, an e-token will be sent to their phones directly. Moreover, tokens will be also be issued to those standing in queues, as per an order from the Delhi government. The users applying for the e-token will require to furnish the address of the liquor shop in their area along with their mobile number and the other details while applying for e-token on the web link.
However, within a few hours of its launch, the website for the e-tokens crashed. As per a senior official, "high traffic within a limited time after the announcement" was the reason for the website's crash.
Also Read: Delhi govt imposes "special corona fee" on liquor from today
After the Centre's new set of guidelines for the lockdown 3.0 wherein relaxations were given to open some selected shops, the Delhi government permitted around 200 shops across the national capital to be operational from May 4 onwards. However, due to overcrowding and long queues in some areas, many shops were shut again and only 50 shops could be kept open.
Also Read: Delhi Govt launches dedicated website for COVID-19 updates and info