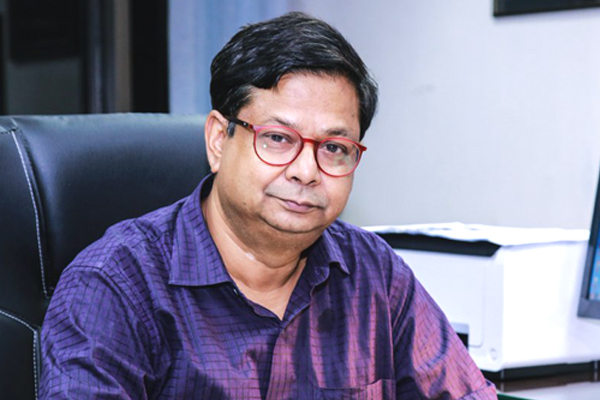 WBHIDCO has implemented several projects and each of them has different target beneficiaries. In terms of residential projects, WBHIDCO has taken up projects for all HIG, MIG, LIG and EWS housing. The development projects, Parks are targeted at all sections of the society, says Debashis Sen, Additional Chief Secretary, IT & Electronics Department, Government of West Bengal and Director, Housing Infrastructure Development Corporation (WBHIDCO) in an exclusive interview with Sanghamitra Mohanty and Sreetama Datta of Elets News Network (ENN).
Please shed some light on the major projects of WBHIDCO in terms of residential as well as others?
The Housing Infrastructure Development Corporation (WBHIDCO) plans and executes development projects in the entire 7,000 acres area in Rajarhat, Kolkata, West Bengal. WBHIDCO is trying to develop Rajarhat, New Town as a futuristic Smart City. WBHIDCO has prepared the Master Plan and it is developing all infrastructures like roads, drains, sewerage line, water supply lines, major beautification works and other related major works as per the master plan. With multinational IT giants are setting up campuses in the area, the civic body wants to make the infrastructure full-proof. Few of the ongoing and upcoming major projects of WBHIDCO are mentioned below:
Biswa Bangla Convention Centre: Biswa Bangla Convention Centre is WBHIDCO's one of the landmark project. With multiple auditoriums and built-in infrastructure, the convention centre is capable to host World class events. l Eco Park: One of the biggest projects of WBHIDCO, set up on 480 acres of land is India's biggest park so far. This attracts large number of visitors throughout the year and is a major contributor to WBHIDCO revenue.
Fintech Hub: WBHIDCO has been contributing in building infrastructure that will help in employment generation and one of the examples is Fintech Hub. Already 26 institutions have already invested in the project. l Bengal Silicon Valley Hub: Creating a world class IT Hub that will be a major source of employment in IT sector in West Bengal, Bengal Silicon Valley hub is a major project of WBHIDCO. 63 acre land has been allocated for the project and all 170 acres of land is under different stages of allocation to different organisations.
Snehodiya: A retirement destination for the senior citizen, 'Snehodiya' is built over three acre land. The G+10 building is a modern service apartment for the elderly with all modern amenities, personalised care facilities. Snehodiya has beautifully emerged as a social project by WBHIDCO.
Nazrul Tirtha: A modern cultural centre with movie theatre, art galleries, state of the art open air theatre, Nazrul museum, smart library, auditorium, Nazrul Tirtha is WBHIDCO's prominent community project.
Rabindra Tirtha: It is spread over an area of 4.89 acres and is a cultural and research centre set up by WBHIDCO. Facilities include Auditorium, Art galleries, Exhibition Hall, Mini Cinema, Music Room. l Mother's Wax Museum: A premium project by WBHIDCO targeted at the higher section of the society where wax models of prominent figures are kept for visitors.
Biswa Bangla Gate: Biswa Bangla Gate is a unique project by WBHIDCO which is a prominent structure in the heart of the New Town city. It acts as a gateway to modern Kolkata as one enters the city from Airport area. The one of a kind structure attracts many tourists and local citizen and the experience of fine dining on the iconic "hanging restaurant" is absolutely stunning.
There are many more projects by WBHIDCO that have been instrumental in social upliftment. To name a few are EWS Housing project, Rehabilitation of land losers, Community Markets etc.
Which section of the society is WBHIDCO targeting for the projects?
WBHIDCO has implemented several projects and each of them has different target beneficiaries. In terms of residential projects, WBHIDCO has taken up projects for all HIG, MIG, LIG and EWS housing. The development projects, Parks are targeted at all sections of the society. On the other hand, industrial projects like Fintech Hub, Bengal Silicon Valley Hub are focused at the IT and Fintech industry. Attention on Senior citizen is also not left out and has been addressed in 'Snehodiya' project. Through all these initiatives, WBHIDCO caters the need of all sections of society.
How are you ensuring socioeconomic inclusiveness through these projects?
WBHIDCO's variety of projects not only focuses at infrastructure development for living and employment generation, but also emphasises on equal importance of social inclusion. Nazrul Tirtha, Rabindra Tirtha, New Town Business Club, Eco Park, Swapno Bhor (Senior Citizen's Park) etc. are the examples through which WBHIDCO ensures that the social well being for the citizen. A well planned and strategic location of all these projects helps the citizen to connect within the society, nurture own culture and pursue own entertainment needs. While on the other hand, focused projects like Fintech Hub, Bengal Silicon Valley Hub primarily targets at employment generation for the educated lot from the citizen's community.
Who are the key investors of the projects? What are the steps taken by you to invite investors from other parts of the country and abroad?
WBHIDCO is the key investor and pioneer for shaping up Newtown Kolkata. Staring from land development to establishment of road network, ensuring electricity to every household, creating sewerage network, ensuring water supply, building recreation centre, creating a strong network coverage – WBHIDCO has been the building the blocks for New Town in every way possible. The variety of projects under the umbrella of WBHIDCO experiences the involvement of external investors as well from various sectors. The ever growing IT industry and population in New Town attracts renowned builders to invest in the city and build world class housing complexes in New Town. On the other hand, IT Industry leaders, universities are being attracted more to New Town for the availability of land, well established connectivity and the available resource pool.
New Town Kolkata, being a well planned city, many leading infrastructure development organisations are directly involved and are investing in the infrastructure of New Town Kolkata. WBHIDCO has built the New Town Kolkata city in a well planned manner where separate zones have been ear marked for specialized services (e.g. Central Business District, Education Hub etc.) so that in each of these zones the specific investors can plan their establishment. To attract investors to New Town, lands have been made available in competitive cost (e.g. Bengal Silicon Valley Project), more FAR has been offered (e.g. Central Business District zone), and several MoUs have been signed with international organisations. Allowing more universities to start their operation from New Town, creates more resource for IT industry readily available – this attracts the IT industry leader further. Regular knowledge workshops are also held in New Town to show the authority's keen interest in the IT industry. Further, highest officials of WBHIDCO and other departments keep connected with the key investors to understand their requirement in New Town Kolkata's context.
Tell us about the Fintech Hub. Which top national Fintech players have come to West Bengal and which are the other companies in pipeline?
Fintech is relatively new in India and is already disrupting traditional financial value chain. Fintech comes from Finance and Technology, representing evolution of technology when applied to the back end of established consumer and trade Financial services. New Town Kolkata has already initiated a project named 'Fintech Hub' which is focused at the growth of Fintech industry within the city and make it as a Fintech Hub where all major players within the industry invest in New Town Kolkata. Through the investments of Fintech companies several opportunities in the areas of Integrated Digital Banking, Alternative Lending, Robo Advisory, Cyber and Financial Crime prevention, Digital Payments, Machine Learning, Artificial Intelligence, Robotic Process Automation, Blockchain are expected to flourish in New Town Kolkata. The biggest advantage of locating the Fintech companies in New Town is that the presence of Financial Hub of Kolkata (State Bank of India, Allahabad Bank, United Bank of India, National Insurance Corporation etc.) within close vicinity.
Already 25 financial institutions are in different phases of implementation. They are – IDFC, National Insurance Corporation Ltd., Bandhan Bank, Allahabad Bank, Bank of India, Shriram Credit, Bank of Baroda, Canara Bank, HDFC Bank, State Bank of India, Karnataka Bank Ltd., Corporation Bank, Andhra Bank, Syndicate Bank, Union Bank, Punjab National Bank, United Bank of India, UCO Bank, Vijaya Bank, Indian Bank, West Bengal Financial Corporation, New India Assurance Co. Ltd., South Indian Bank and Fox Mandal among others.
What are some of your upcoming plans and initiatives which are likely to be executed within the next couple of years?
A few big initiatives that are going to be initiated or implemented can be noted as follows:
Bengal Silicon Valley Hub: The objective of the project is to create a world class IT Hub in Action Area II of New Town. Total land of 170 Acre has been allocated for this project. The project, once fully implemented, will be a major contributor to IT employment in West Bengal.
Affordable Housing: WBHIDCO is going to come up with a affordable housing project targeted at EWS, LIG and MIG sections of the society. The project is going to come up at Action Area II and will include around 500 EWS housing.
Innovation Centre: To encourage start ups and emerging technology a world class innovation centre is going to be set up in Action Area II.
Intercity Bus Terminus: To cope with the need of ever growing intercity commute, an intercity bus terminus has been planned in Action Area II. l Vertical City: Vertical city is a new concept where commercial complex, IT and Non IT offices, residences, recreational centres – all will be part of a large multistoried building. WBHIDCO has planned for a project of similar building in Action Area II.