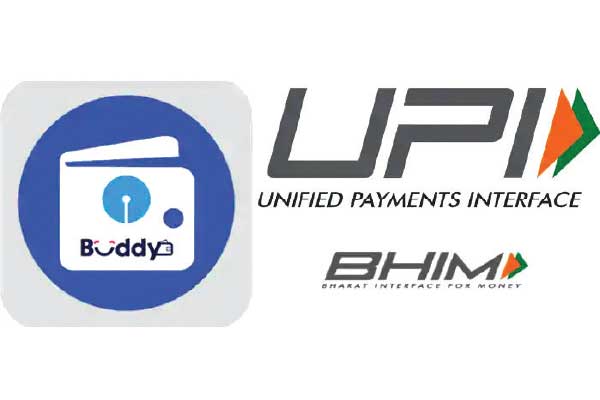 It is imperative that India and Russia create better coordination in Fintech sector to reform the lives of their peoples through financial inclusion and pave the way for a welldeveloped digital economy in both the countries that will serve as the basis for the absolute and qualitative increase in bilateral trade
By Vivek Ratnakar, eGov Bureau
In the past two decades, convergence of technology and financial services–which used to be an entirely distinct vertical–has catalyzed emergence of Fintech as a new industry that is unlocking the creation of entirely new products and services through innovations. As a disruptive force, Fintech is gradually transforming the global financial sector and threatening to capture a substantial market share of traditional banks and financial institutions that have been relying heavily on the brick and mortar model of doing business. The advantages in favour of Fintech firms include a superb customer orientation; focus on a single financial product or service; exceptional user experience; a problem solving approach; and use of advanced technology like Artificial Intelligence while keeping costs low for end-users to achieve a competitive advantage.
Fintech in India – An Evolving Landscape
The rise of Fintech in India, as across many emerging economies around the world, has been aided by the failure of current legacy solutions used by traditional banks to meet the changing customer requirements. With more than 50% of unbanked population living in Asia, Africa and Latin America, Fintech firms have managed to serve the unmet financial needs of millions of people by taking advantage of deeper internet and mobile penetration, which is critical for their success. For example, the massive use of mobile phones in India has allowed Fintech firms to create financial products and services focusing on specific customer transactions—digital payments, availing of loans, insurance products, investing in mutual funds, etc.
As per the EY Global FinTech Adoption Index 2019, published on June 3, 2019, the adoption rate of Fintech in emerging markets like India and China is quite high at 87%, which is growing faster than anticipated. According to the report, about 99.5% of respondents in India and China were found to be aware of money transfer and mobile payment services being offered by Fintech firms. "In case of India, this awareness stems from the central government's decision to decrease the amount of paper currency in circulation through demonetisation drive in 2016."
"FinTech was also hugely helped by demonetisation which spurred the way for mass scale FinTech adoption. It served as a catalyst and left little for consumers not wanting to avail financial services online. What made it all the more instrumental was, for the first time, even rural India got on the bandwagon of making their presence known, in the online world, by the way of UPI platforms and digital wallets," says Samant Sikka, Co-founder Sqrrl.in, a Fintech platform helping young Indians save their earnings and invest in small sums in financial products like mutual funds.
According to a report by the National Association of Software and Services Companies (NASSCOM), the Fintech market of India is expected to grow into a USD 2.4 billion by 2020. "There are currently over 2,000 Fintech companies in the country and this number is rapidly growing. A booming economy, large customer base, an underserved population, abundance of talent, encouraging government policies and large investments have fortified this growth," says Akshay Mehrotra, Co- Founder and CEO of Fintech firm EarlySalary.
Opportunities in India
Though still at a nascent stage, Fintech has emerged as one of the most buzzing sectors in India attracting investments from big players like Google, SoftBank and Alibaba's Ant Financial. Some indigenous firms playing a significant role in expansion of this sector include Paytm, Phonepe, Mobikwik, and Freecharge, among others. Fintech firms are providing a range of services including mobile payments, credit scoring, digital banking, peerto- peer lending, wealth management, lending and financing, securities trading and insurance, among others.
A report submitted recently by the High-Level Committee on Deepening of Digital Payments under the chairmanship of Nandan Nilekani, the architect of Aadhar, has set a target for the government and regulators to achieve a ten-fold volume growth in digital payments over the next three years. The regulatory interventions to achieve the goal of a less-cash economy recommended by the panel include removing transaction charges on digital payments made to government, inducing a competitive Merchant Discount Rates (MDR) pricing structure and easing KYC costs to banks — all these present huge opportunities for Fintech firms to grow.
According to the Reserve Bank of India's 'Payment and Settlement Systems in India: Vision 2019 – 2021' report, "the payment systems landscape will continue to change with further innovation and entry of more players which is expected to ensure optimal cost to the customers and freer access to multiple payment system options". To achieve this, the Vision envisages four goal-posts (4 Cs) – Competition, Cost, Convenience and Confidence.
Also Read: 5 must-know FinTech Trends for 2020
It also projects that "the digital payment transaction turnover vis-àvis GDP (at market prices-current price) is expected to further increase to 10.37 in 2019, 12.29 in 2020 and 14.80 in 2021. Payment transaction turnover, including CCIL transactions and paper, is expected to be 22.30 times the GDP (at market pricescurrent price) by December 2021". With government and market projections pointing towards a bright future for fintech in India, it is not surprising that the sector recorded "a total capital inflow of $1.86 billion across 158 funding deals from 2014- 2018, and emerged as the top startup sector with the most investments, followed by ecommerce (USD 1.84 billion) and enterprise tech (USD1.44 billion). These top three sectors accounted for almost 50% of the total $10.25 billion poured into Indian startups at growth stage during that time," says a report by INC42, a website tracking the growth of startup sector in India.
Policies and Regulations
If the current trends on policy front is anything to go by, while on one hand the Government of India is bullish on creating "less-cash economy" through initiatives like 'Digital India', 'Startup India' and a renewed push to digital payments platforms like BHIM UPI in the entire country, on the other hand plans are afoot to link every village with high-speed internet and providing Wi-Fi services at public places like railway stations and parks. "The Aadhar scheme provided a digital identity to about 1.1 billion Indians and laid the foundation for a digital economy. Thereafter, the NPCI launched UPI, where users can transfer up to Rs 1 Lakh directly, free of charge and based on a single identifier. The NPCI also introduced Rupay, a domestic card scheme with a flat processing fee to increase the adoption of digital financial services," adds Mehrotra.
The India Stack project is another ambitious scheme being deployed by the government. It aims to create a unified software platform that will allow organisations to use digital infrastructure to give rise to a presence-less, paperless, and cashless service delivery. More recently, the Reserve Bank of India (RBI) has announced a framework for setting up a regulatory sandbox to enable innovations in Fintech sector. This will allow Fintech firms to live test their "new products or services in a controlled/test regulatory environment… It allows the regulator, the innovators, the financial service providers (as potential deployers of the technology) and the customers (as final users) to conduct field tests to collect evidence on the benefits and risks of new financial innovations, while carefully monitoring and containing their risks".
Scope for India-Russia Cooperation
According to the 'Competing in the Digital Age: Russia Digital Economy Report', which was prepared by International Bank for Reconstruction and Development and The World Bank, Russia is a global leader digital finance. "Digital finance solutions underpin digital platforms and drive the transformation across the services sector. The Russian market for financial technologies has been experiencing rapid growth driven by the adoption of online payments and remittances characteristic of emerging economies, on the one hand, and the adoption of FinTech solutions for more mature markets such as insurance, lending, and investment management, on the other hand. The sector has also been an early adopter of cutting-edge technologies such as biometrics and blockchain and has been driving the adoption of a national digital ID system," says the report.
The rapid development of Fintech sector in Russia, combined with capabilities of India in ICT, present a unique opportunity for the two countries to shape the future of global financial sector. Working together, the two countries can set the trends in financial solutions. Brazil, Russia, India, China and South Africa (the countries of BRICS) accounting for 43% of the world's population, 37% of global output and 17% of the world trade are the perfect testing ground for alternative solutions. Further engagement with the countries of Europe and Central Asia, equally interested in extending their trade and business networks, would ultimately mean better interconnected, more secure and prosperous Eurasia.
Recognising this potential, the First India-Russia Strategic Economic Dialogue held in St. Petersburg on November 25-26, 2018, which was chaired by Maxim Oreshkin, Minister of Economic Development of the Russian Federation, and Dr Rajiv Kumar, Vice-Chairman, National Institution for Transforming India (NITI) Aayog, highlighted "the importance of increasing collaboration in the areas of Blockchain technologies, Financial Technologies, Artificial Intelligence, quantum cryptography, as well as implementation of pilot projects in these areas," a Joint Statement by India and Russia said. The Second India-Russia Strategic Economic Dialogue (IRSED) held under the chairmanship of Dr Rajiv Kumar, Vice-Chairman, National Institution for Transforming India (NITI) Aayog and Timur Maksimov, Deputy Minister of the Economic Development of Russia, in New Delhi also included banking and finance among core areas of cooperation between the two countries.
Thus, it is imperative that both the countries create better coordination in Fintech sector to reform the lives of people of both the countries through financial inclusion and pave the way for digital economy that will not just serve as the basis for the absolute and qualitative increase in bilateral trade, but become the platform to efficient and trusted financial interaction for a large number of countries globally.