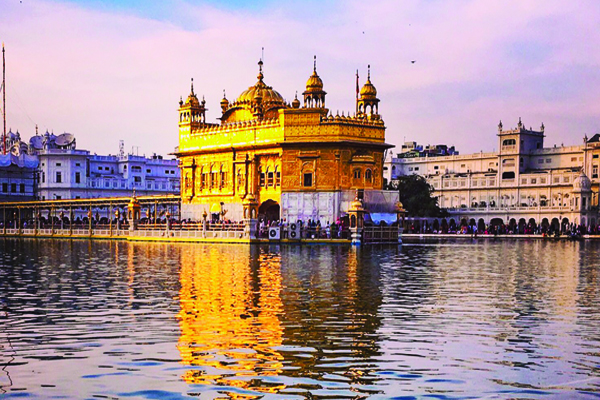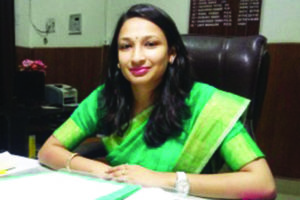 In this exclusive interview with Priya Yadav of Elets News Network (ENN), Komal Mittal, CEO, Amritsar Smart City Limited and Chief Administrator, Amritsar Development Authority, talks about various Smart City projects being undertaken in Amritsar. "A total of around Rs 500 to Rs 600 crore of projects in the city have been tendered out. By September 15, all the tenders will be opening up," Mittal says.
What are the ongoing projects of Amritsar Smart City Limited and what is the road ahead?
We have major projects in road infrastructure, water supply, sewerage, transportation, Integrated Command and Control Centre (ICCC) Master Systems Integrator (MSI), etc.
One project is based on LED lighting. In this, all the conventional lights will be retrofitted with LED lights in the city. Moreover, we have infused IT in the system to manage it better. The lights will have a Centralised Control & Monitoring System (CCMS) component in them so that they can be centrally controlled and we can get alerts if a light is not working well. This is a pan-city project, which covers all the street lights. Samudra, a Pune based company is doing the work in a joint venture with SMC Infra, which is the main financing company behind this project, which has a cost of Rs 36 crore.
Is there any Energy Efficiency Services Limited (EESL) project being done in the city?
An EESL project started here in Amritsar, but there were some issues so the project was curtailed in between and a fresh tender was issued under Smart City, which has been allotted and is likely to be completed within the next four to five months.
What are the small projects being implemented?
We have some small projects which are under implementation. One of the projects is installing Wi-Fi at the Heritage Street walk. We will be providing free Wi-Fi to the people who visit and do business there. It is under implementation and will be live within the next month. It is a Rs 3.5 crore project being done by Netplus, a Delhi based internet provider.
Another one is a project on solar roof panels on the government buildings. We have selected around 17 government buildings where the panels will be installed. This work has already commenced. The column work is going on at the moment. The approximate value of the project is Rs10 crore, which is done by an Uttarakhand based company, Mittal Enterprises and the execution is being looked after by Punjab Energy Development Agency (PEDA).
The other project related to smart classrooms. We are building at least one smart classroom in all the schools of the city. It is under the Smart City project for the government schools. For this, we have transferred funds to the Director- General of School Education (DGSE), Department of School Education and they have started the project; 50 per cent of the work has been done and the rest 50 per cent is under implementation. It is a Rs 6.92 crore project.
We are converting 17 open spaces to parks. These are open spaces and some of them are in a very poor shape. We will re-develop these spaces. For this also, the work has started. We have taken care of all the components, the civil work, horticulture work, lights, benches, gym and play equipments. There are some other small projects which have been tendered out like the procurement of tool kits for Anganwadi centres, bottle crushers, sanitary vending machines and incinerators for senior secondary schools and public toilets in the city.
There is an elevated corridor in the city, which spans approximately five to six kilometers. Horticulture, civil works and LED lighting will be done in the spaces below this elevated corridor. These are all tendered out. We are also doing rainwater harvesting.
What are your initiatives to ensure 24×7 water supply across the city?
For 24×7 water supply, we have tendered the Water Treatment Plant (WTP) component of the project. This is a very big project costing roughly around Rs 1700 to Rs 1800 crore and this is for the 24×7 surface water supply to the citizens of Amritsar. Right now, we are completely dependent upon the underground water.
In this project, we will be shifting the water source from underground to surface water. Upper Bari Doab canal will be the source. This kind of project has not been done anywhere in India yet. World Bank is a partner in this project and one of their teams already here in the city to carry out the survey and designing part for the water distribution network. For the WTP, a tender has already been floated.
The World Bank has a deadline of around three months to prepare the water distribution network. Once the distribution network is ready, we will tender it out. It is a big project. Such projects roughly take two to three years, even after the execution has started. Part of this project will be funded through Smart City; the other part is being done by Municipal Corporation and Punjab Water Supply and Sewerage Board.
Could you tell us about any other projects that come under Smart City?
We have an Integrated Command and Control Centre (ICCC) project, which is already floated at Rs 125 crores. It is similar to the work being done in other smart cities. The other project on pipeline is the smart road project for a 7.5 km stretch of road outside the periphery of the walled city. This project is of Rs 135 crore worth and has been tendered out already. Under this project, all the utilities will be shifted underground. There will be footpaths, cycle tracks and horticulture along with proper parking spaces, vending zones, auto bi-lanes, and bus bi-lanes.
We have another important project for the rehabilitation of sewerage system in the entire walled city. This sewerage system dates back to more than a 100 years. De-silting will be done and new lines will be put in where required. This project costs somewhere around Rs 66 crore and has been tendered out already. We are also improving 22 main junctions in the city.
These junctions will be developed with street lights, traffic lights, horticulture landscaping, etc. Then we have a pilot project for the cycle tracks in the city, which is yet to commence. We are doing a pilot of 2.5 km in the Ranjit Avenue area, because it has really wide roads and good infrastructure so if the pilot is successful there, we can implement it across the whole city. The estimate for this project is Rs 3.5 crore. A small sports complex already exists in the city under the Municipal Corporation but right now it is not in a very good stage. Hence, we will be developing a sports complex in Golbagh stadium. The tender is ready and under a betting stage.
Then we have a project for the improvement of electrical infrastructure in the city. We will be shifting the electric cables underground on somewhere around 25 to 30 km of roads. We are focusing on areas where the network of electric cables is very poor and dangerous. We have collaboration with Punjab State Power Corporation Limited (PSPCL) in this regard. The Detailed Project Report (DPR) is almost ready and the process of approval with PSPCL is going on.
Also, there is one more project under Amritsar Smart City. There was a competition launched by the Ministry of Housing and Urban Affairs in coordination with the French Development Agency (AFD). This was a competition between all the 100 smart cities. All 100 of them submitted DPRs and among them, our project for Sustainable Green Transport was selected and we won a grant of Rs 80 crore. Under this, we have to create a charging infrastructure in the city and promote e-rickshaws and e-buses in the city. This is being done under the guidance of AFD and National Institute of Urban Affairs (NIUA), Delhi, which is acting as a sort of a mentor agency for this project apart from providing the financial support.
A total of around Rs 500 to Rs 600 crore of projects in the city have been tendered out.
Tentatively, when are these tenders opening up, is there any deadline for this?
By September 15, all the tenders will be opening up. Some are already under technical evaluation, some have been opened. I can say by the end of September all of these tenders will be switched on.
Are there any Tourist Information Centres opening in the city?
Tourist Information Centres are being developed. The DPR is being prepared. The projects, for which the DPRs are ready, are under approval stage.
What are the projects you are planning or being executed in terms of Housing and Urban Development?
We have few urban state projects going in Amritsar as well as in Gurdaspur, Batala, etc. where we are providing the housing facilities to the citizens. We are providing Change of Land Use (CLU) facility, approving the building plans and regularising the colonies which have been cut. Many other similar works are being done.
Also read: How UDAN is A Game Changer in Aviation Sector