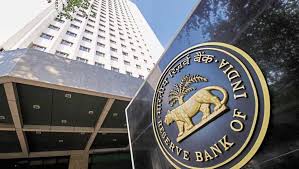 In the board meeting of Reserve Bank of India (RBI) scheduled today, the government is looking forward to hold discussions with the central bank on the issue of governance and address the issues of ensuring relief and more credit to small and medium firms, and easing restrictions on state-owned banks to boost lending.
"The thinking within the government is the RBI has taken a number of crucial measures, which have a bearing on the economy, but with less accountability," said a source, adding that in today's meeting the government may push for broader changes in the decision-making structure in the RBI.
However, the central bank considers governance as a sensitive issue and any change sought by the government in the present decision-making process would amount to an interference in its operational independence.
Unlike other regulatory bodies in the country, the Governor takes major decisions and the board is having only an advisory role, said a former director on the RBI board.
The government for the first time invoked a provision in the RBI Act-Section 7 to start the formal process of consultation with the RBI Governor on various issues after a Finance Ministry proposal sought to transfer a surplus of Rs 3.6 lakh crore reserves of the central bank to the government alog with various other issues.
"Governments that do not respect central bank independence will sooner or later incur the wrath of financial markets, ignite economic fire, and come to rue the day they undermined an important regulatory institution," said RBI Deputy Governor Viral Acharya last month.
In response, the Finance Ministry said that while the autonomy for the RBI "is essential", both the government and the RBI have to be "guided by public interest and the requirements of the Indian economy".