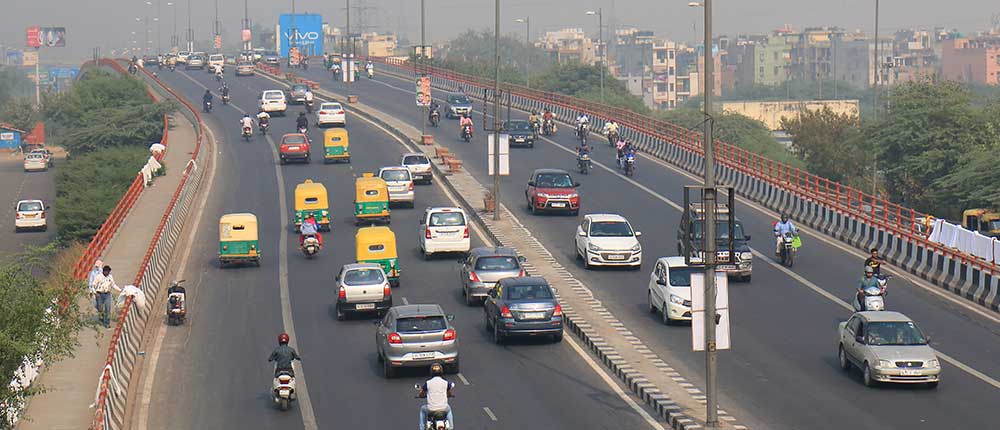 The infrastructure sector in India is traversing through one of its most interesting phases today. It's important that the nation prepares itself for the future and the next anticipated growth curve. Infrastructure projects such as urban public transport systems like metros, expressways, superior quality highways, flyovers, and world class airports will enable the nation to achieve the developmental dreams – however, these projects need to be envisioned with a long term perspective, writes Priyanka Sharma of Elets News Network (ENN).
In the light of strengthening economic ties with India, the United Arab Emirates has committed $75 billion towards infrastructure development in the country. The UAE becoming the third largest trading partner of India, the partnership is expected to generate an estimated $20 billion in economic benefits during the next decade for both the countries. The Memorandum of Understanding (MoU) will focus on development areas like Blockchain, Artificial Intelligence (AI) and Analytics, etc.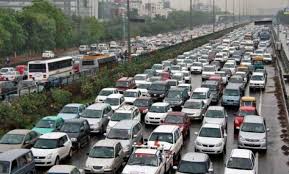 It is imperative to a country's growth that roads, highways and new waterways are developed. With the growing population, infrastructural growth should also be accelerated. Some of the major programmes for the infrastructural development are:
This umbrella programme for the highways was launched so that bottlenecks for road infrastructure development can be removed. This helps in improving the road traffic movement. The Ministry has laid special emphasis on areas of economic activity, places of religious and tourist interest, border areas, backward and tribal areas, coastal areas and trade routes with neighbouring countries under the programme. To improve the National Corridor efficiency, 53,000 kms of National Highways have been identified. In the first phase, 24,800 kms of roads will be developed by 2021-22. It includes 5,000 kms of the National Corridors, 9,000 kms of Economic Corridors, 6,000 km of Feeder Corridors and Inter Corridors, 2,000 kms of Border Roads, 2,000 kms of Coastal Roads and Port Connectivity Roads and 800 kms of Greenfield Expressways. For the phase I, Rs. 5.35 lakh crore have been kept by the Government. Bharatmala will be a major driver for economic growth in the country. The Government also hopes to generate 35 crore man-days of employment under this programme.
Setu Bharatam
Level Crossings on National Highways will be replaced by Railway Under Bridges (RUBs) and Railway Over Bridges (ROBs) under the  Setu Bharatam initiative. This will ensure safety and smooth flow of traffic on roads. More than 208 such ROBs and RUBs will be constructed at a cost of Rs 20,800 crore. Detailed Project Reports (DPR) for 127 ROBs have been submitted to the Ministry. Based on DPRs, 78 ROBs with an estimated cost of Rs. 6,428.57 crore have been sanctioned last year.
Indian Bridge Management System (IBMS) Under this new scheme, all the bridges and culverts on National Highways will be surveyed and monitored. The DPRs for this have already been submitted to the Ministry. The inventory of 1.62 lakh bridges and culverts has been completed. 147 bridges have been identified which need immediate restoration or replacement.
Chardham Mahamarg Vikas Pariyojna The main objective of this scheme is to provide easy access to the four prominent Dhams or pilgrimage, namely, Gangotri, Yamunotri, Kedarnath and Badrinath, situated in Uttrakhand. For this, the Government is building 889 km of roads with configuration of two-lane with paved shoulders. The scheme was launched in December, 2016 at a cost of Rs 12,000 crore. As of now, more than 24 projects related to this scheme has already been sanctioned which will take care of 395 kms of roads. The Ministry plans to complete this project by 2020.
Delhi-Meerut Expressway To connect both the cities in a hassle-free manner, the Delhi-Meerut Expressway (DME) starts from Nizamuddin Bridge in Delhi and follows existing NH 24 up to Dasna. Many new features have been added in this project to curb the pollution. The 14-lane highway includes a 2.5 metre wide cycle track on either side of the highway, a vertical garden on the Yamuna Bridge, solar lighting system and watering of plants through drip irrigation only. The stretch from Nizamuddin Bridge to Delhi-UP border was inaugurated by Prime Minister Narendra Modi on May 27, 2018. While one leg of DME continues from Dasna on NH 24 to Hapur, the Ministry has planned Greenfield project from Dasna to Meerut in Uttar Pradesh. This leg of DME is expected to be completed in 15 months as against the original time slot of 30 months.
Vadodara-Mumbai Expressway: The 473 km expressway will link Ahmedabad-Vadodara Expressway to Mumbai-Pune Expressway thus, providing Expressway connectivity from Ahmedabad to Pune for a length of about 650 km. The project will be completed in three phases. Bangalore-Chennai Expressway (262 km) Bangalore-Chennai Expressway is a greenfield project which will be operated on closed toll system. The expressway will run in between Hoskote (Bangalore)-AP to Chennai and Electronic City (Bangalore) Hosur (Tamil Nadu) towards Chennai. The Government is currently in the process of acquiring land, getting approvals and completing all the pre construction activities.
Bet Dwarka–Okha Bridge The Government is working on the construction of four-lane bridge to connect the mainland at Okha to Bet-Dwarka Island off the Gujarat Coast. The bridge will spread over an area of 2.32 kms at a cost of Rs. 689.47 crores. It will be the longest span cable stayed bridge in India and is expected to be completed in 30 months.
North East Road Network Connectivity Project– Phase I 403 kms of National Highways in Meghalaya and Mizoram will be developed in Phase I. Out of 403 km, approximately 52 kms will be in Meghalaya and 351 km in Mizoram. The estimated cost for this project is Rs 6,721 crore. The construction work is expected to be completed by 2021. The maintenance works of chief roads will be completed by 2025 in both these Northeastern States. The new roads will not only improve the infrastructure of Meghalaya and Mizoram but will also improve the connectivity with inter-state roads and international borders. The work for development to two lane standards are under scheme "North East Road Network Connectivity Project Phase I" with loan assistance of Japan International Cooperation Agency (JICA). "Our roads are now reaching close to the border and their development has been divided in phases. In the second phase, the roads will reach the last villages across the border," said Shambhu Singh, Additional Secretary and Financial Adviser, Ministry of Road, Transport and Highways, Government of India Developmental Projects of the Ministry of Shipping Ports play an important role in facilitating the trade of the country. Indian ports handle 90 per cent by volume and 70 per cent by value in terms of external trade. In 2016, around 57 projects were started with an investment of Rs 9,490.51 crore to handle 103.52 Metric Tonnes Per Annum (MTPA) of cargo. Similarly last year, 59 projects were started.
Sagarmala The Sagarmala project was started in 2015. More than 142 Port Projects involving an investment of around Rs 91,434 crore for capacity enhancement have been identified for implementation during the next 10-15 years under this project. "The connectivity issue of the East and the West side of the ports is taken care of by the Sagarmala project.There is a realisation of Rs 12 lakh crore investment in this. We are building new roads, new railway lines, new waterways, new ports, births, jetties, etc. There will be direct connectivity between port to port," said Parmeshwar Bali, Chartering Officer, Ports and Shipping.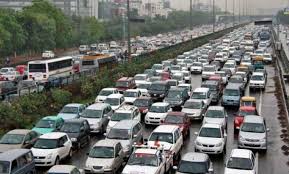 Ease of Doing Business To promote Ease of Doing Business, a lot of new initiatives have been started by the Ministry. Manual forms have been discarded, containers scanners have been installed at the ports, RFID based automation system have been put in nine ports, etc. RFID system has already been put in place at nine major ports. In line with the Swachh Bharat Abhiyan of the Government of India, new schemes have been formulated for providing financial assistance to major ports for green initiatives and also for building their capacity for combating oil pollution. There is a ranking of ports on the basis of cleanliness to encourage the Swachh Bharat Mission. Ports are also planning to generate more than 150 MW (solar and wind energy) in the next five years.
Focus is being given on setting up of Special Economic Zones (SEZs) and Coastal Economic Zones around major ports. SEZ at Jawaharlal Nehru Port Trust (JNPT), smart industrial port cities at Kandla and Paradip are under implementation. In other initiatives, 100 per cent cashless transactions have been achieved at all major ports. Land records have been digitised and all ports pensioners have been linked with Aadhaar biometric system, etc.
Chabahar Port in Iran India is also engaged in the development of Chabahar Port in Iran. An MoU has been signed between the two countries in this regard. Inauguration ceremony of the Phase-I of Shahid Beheshti Port at Chabahar, Iran was held on 3rd December, 2017. At the ceremony the Indian delegation was led by Pon Radhakrishnan, Minister of State for Shipping and Finance.
Major Challenges Delay in land acquisition and utility shifting, environment clearance and permission for cutting of trees have been identified as some of the main reasons for delay of highways projects. Faulty DPRs have been found to be another reason for delay. Very often Detailed Project Reports (DPR) are made without taking actual ground realities into consideration. To tackle this problem, it has been decided to compile a list of projects that have been delayed for this reason. The consultants making faulty DPRs will be penalised and blacklisted by the Government.
Some of the challenges faced in respect of existing ports include inadequate road networks within the port area, inadequate cargo-handling equipment and machinery, inefficiency due to poor hinterland connectivity through rail, road, highways, coastal shipping and inland waterways, inadequate navigational aids, facilities and IT systems, insufficient dredging capacity, lack of technical expertise and a lack of equipment for handling large volumes. "We find that in some states when we try to acquire the land, the State Revenue officials declare the land as commercial making it costly acquire them. If the cost of land acquisition has been reasonable, we would utilise our resources in more projects.,"added Singh. The Government has adopted measures for developing the port sector, which include the introduction of the Maritime Agenda aimed at bringing Indian ports on par with international ports in terms of performance and capacity. Around 352 ports have been identified to be implemented as major ports, and it is expected that the total port capacity will be increased to 3,200 million tonnes to handle 2,500 million tonnes of cargo by 2020. The issue of port tariffs has been a cause of concern in the past. To address this issue, the government proposes to set up a single regulator – the Major Ports Regulatory Authority – which will be responsible for formulating guidelines, principles, approach and methodology for setting rates for facilities and services provided at port terminals.
The Road Ahead India has travelled a long journey in connecting the remote areas of the country through roads and highways. The country has taken giant strides in generating new waterways. Yet, a lot needs to be done. The Government is continuously working in building new roads with a hope that 100 highways projects will be completed by the end of this year. Chief Secretaries of all States have been asked to hold monthly review meetings to sort out problems at their ends. Secretary Road Transport and Highways will hold meetings with Chief Secretaries of every state to sort out the encumbrances that are delaying the highways projects. Chief General Managers of projects have been directed to visit sites every 10 days to see the progress on ground.