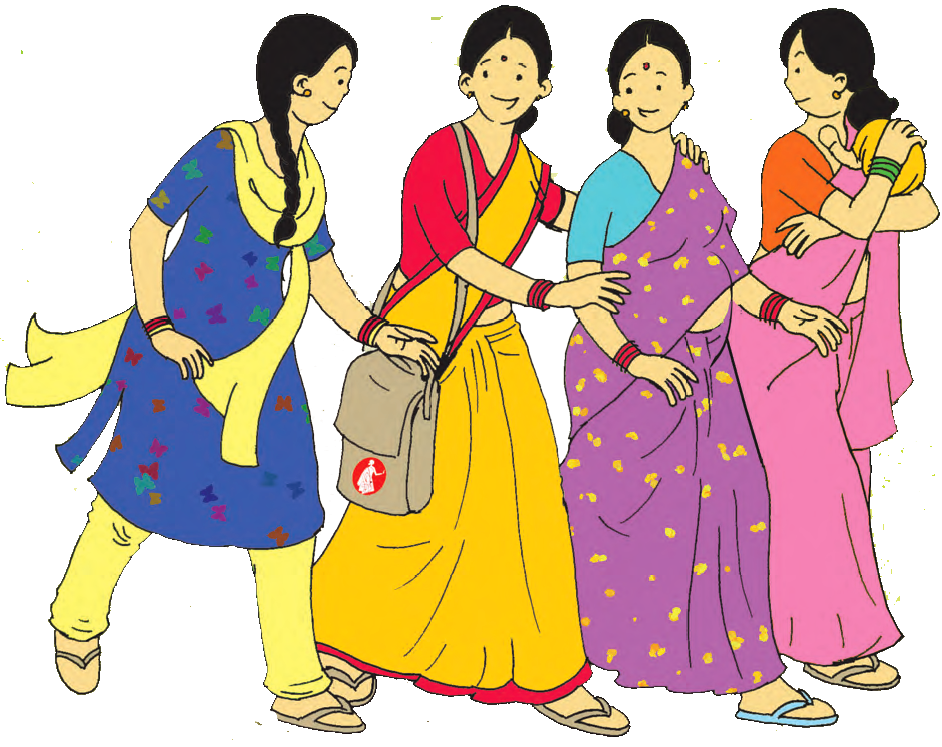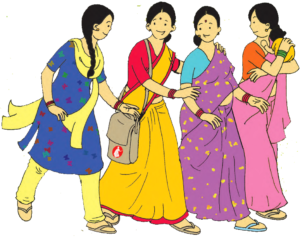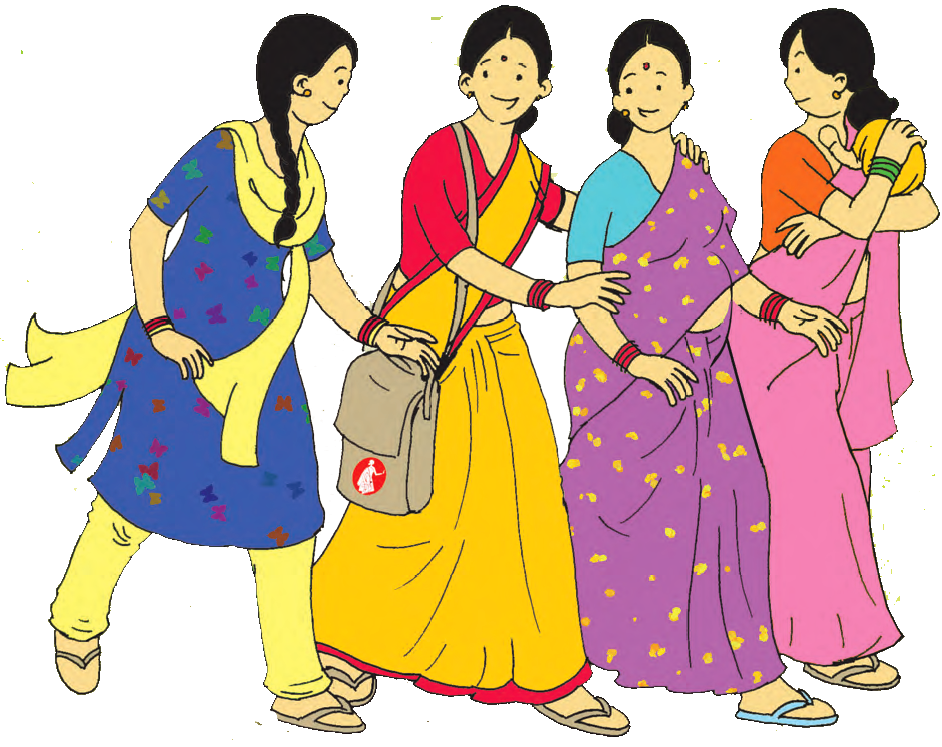 Understanding the significance of health initiatives for the people at large in Rajasthan, under the leadership of Vasundhara Raje, the State Government is using innovative ways and technology to render better services and strengthen the existing healthcare system here, observes Ahmad Shariq Khan of Elets News Network (ENN).
There are many IT-backed projects that are being implemented by the Department of Medical Health and Family Welfare, Government of Rajasthan that have led to the last mile connectivity. A glance over the initiatives showcases the endeavour being made by the existing dispensation: Asha-Soft ASHA (Accredited Social Health Activist), known as ASHA-Sahyogini in Rajasthan, is a community-level worker who is basically deployed at Anganwadis through Woman and Child Development Department. For this, the ASHAs (the worker associated with the initiative) also get a certain monthly honorarium from the Department. They also get monthly incentive from Medical, Health and Family Welfare Department for providing health services to citizens based on 26 different types of activities including maternal health, family welfare, child health, National Health Programmes and meetings, etc.
At present, approximately, 48,080 ASHAs are working in Rajasthan who play a significant role in reducing the Measles, Mumps, and Rubella (MMR), Infant Mortility Rate (IMR) and providing better health services to the community. Their timely payment has been a major challenge and the monitoring of their services for which they get incentive was also a very tedious job. Now, to ensure timely and seamless online payment to ASHAs and to monitor the services provided by ASHA to the community the concept of ASHA-Soft has been introduced by the Mission Director. ASHA-Soft is a web application software. The software has been developed by NIC, Rajasthan state unit with the help of core group constituted by the Mission director. It is an integrated system, to measure the performance of ASHAs and to ensure timely and transparent payment of incentives to ASHAs all across Rajasthan.
Performance measurement of each ASHA on a case-to-case basis with the help of ASHA-Soft has resulted in significant improvement in core functional areas of Health and Family Welfare in the state. Rajasthan is the first state that has implemented this kind of system. In order to implement the system, master data of ASHAs was prepared for each Anganwadi and it was linked with health facilities. The same was also linked to existing PCTS (Pregnancy Child Tracking and Health Service Management System) and then integrated with ASHA-Soft. Case details are entered in PCTS and ASHA-Soft depending on nature of activities. Online Payment is made by Chief Medical Health Officers (CMHOs) from the district level for all ASHAs in the district.
Digital signature based authentication is used for releasing the payment. As a result of the scheme's effective implementation, the time taken to make the payment has drastically been reduced, from earlier two months to seven days. Certainly, ASHA-Soft is a unique e-initiative in public health sector which has helped in the improvement of health services in the State. After its implementation, availability of data of pregnant women has increased by 31 per cent whereas data availability of newborn babies has increased by 19 per cent. Follow up visits for HBNC (Home Based Neonatal Care) have also increased significantly resulting in better care of infants and timely referral of sick neonates. Further, a large number of monitoring, analytical and exception reports are being generated through the system.
ASHA-SOFT
Main Objectives
Timely online payment of incentives to ASHAs in their bank account.
Monitoring the services provided by ASHA to the community.
To enable a correlation between the incentives paid and the total payment. This helps the manager to monitor the physical and financial progress.
The system now informs about the functionality of ASHAs 'not providing services' or ASHAs 'who are doing very efficient work'. Analytical reports generated by the system have reflected the areas of activities which are getting ignored by ASHAs and needed more support. It is a unique e-initiative introduced and implemented by the State. The software has been highly appreciated by the Ministry of Health and Family Welfare, Government of India too. Representatives of several States have expressed their desire to emulate such a practice in their own States. Worth noting is that Karnataka is now implementing a similar scheme. Recently, a group of representatives from Japan also visited the State and applauded the initiative that has so far been awarded six awards by various organisations.
ANM SAMVAD
ANM Samvad is an innovative way to connect bottom most health workers through video conference directly by Health Minister and top-level State officials to strengthen knowledge of nursing staff and to improve the quality of data in the Reproductive and Child Health (RCH) register. This initiative's need was felt since, during the field visits, it was observed that despite various trainings, the basic skills of the nursing staff were very poor in the areas of ANC service, identification of high-risk pregnancy, etc. Furthermore, their records were not maintained properly.
Hence, to enhance and improve the knowledge of nursing staff, ANM Samvad was organised. ANM Samvad is a video conferencing in which various health staff participated from the district and block level in VC room at Atal Seva Kendra. As the State has a large health workforce it was difficult to interact with all at the same time. Hence, so far the ANM Samvad has been organised in four rounds to ensure that the entire block participated in it. This kind of innovation is the first of its kind in the entire country, when with the use of IT technology, an interaction of superiors with field staff was actualised, thereby leading to solutions for the medical sector in the State.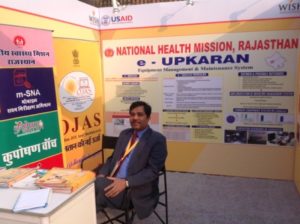 e-Upkaran: Equipment Management and Maintenance System
Some estimates conducted across the State of Rajasthan suggested that a very high number (>50 per cent) of equipments remain unused and lying in stores of public hospitals which if used efficiently, can significantly give a push to the health infrastructure of the State.
The findings also revealed that 25 per cent – 50 per cent of equipments were not even in a working condition. Hence, to improve access to government facilities through improved Centralised Inventory Management System, and to know status of equipments/instruments at any given point of time, so that a rational use of unused assets i.e. equipments, instrument and other inventories could be promoted.
e-Upkaran, a comprehensive software solution to improve the Inventory Management & Maintenance Services of Equipments in Public Health Institutions has been launched across Rajasthan.
THE KEY OBJECTIVE OF E-UPKARAN
Effective Inventory management
Promotion of rational usage of equipments
Ascertaining new demand of equipments and instruments, etc.
e-Saadhan e-Saadhan is another useful initiative by Department of Medical Health and Family Welfare, Government of Rajasthan.
It's basically a web-based Contraceptive Logistics Management Information System which deals with planning, management and reporting of Family Planning (FP) commodities' data to strengthen logistics of FP commodities and allow tracking on a real-time basis, which reduces supply imbalances and thus, helps manage the flow of contraceptives at different levels.
e-Saadhan provides accurate, timely and relevant data to the decision makers at all levels of the supply chain of FP commodities. It is also useful for managing supply chain operations and flow of products from the State to the last facility. The regular availability of the FP commodities at the service delivery points would facilitate regular use of the FP, thereby reducing the unmet need of Family Planning.
BENEFITS OF E-SAADHAN
e-Saadhan is useful for State and District level officials in monitoring the status of family planning commodities through auto-generated dashboard indicators.
Reports and alerts generated through e-Saadhan help to avoid stock out conditions and wastage of commodities due to expiry through various reports generated by software.
e-Saadhan generates various reports like current stock status report, expiry detail report, issue detail report and various other graphical reports to strengthen monitoring mechanism.
E-Saadhan ensures timely availability of contraceptives, thus, increases its usage.
e-VIN Electronic Vaccine Logistics System to improve vaccine coverage in Rajasthan The National Health Mission, Rajasthan has launched 'Electronic Vaccine Intelligence Network' called e-VIN across all districts in Rajasthan at all cold chain points with support from the UNDP. eVIN supports the Government of India's Universal Immunisation programme by providing real-time information on vaccine stocks and flows, and storage temperatures across all cold chain points in Rajasthan. It aims to strengthen the evidence base for improved policy-making in vaccine delivery, procurement and planning for new antigens in India.
Today, eVIN initiative provides an integrated solution to address widespread inequities in vaccine coverage by supporting the State Governments in overcoming constraints of infrastructure, monitoring and management information systems and human resources, often resulting in overstocking and stock-outs of vaccines in storage centres.