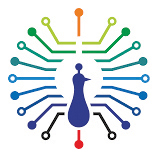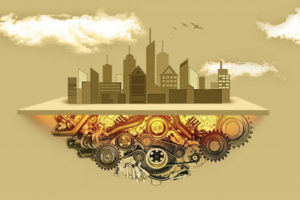 Having emerged as a significant city exemplifying tech-driven India's incredible and wholesome growth story before the world at large, Pune is consistently producing a huge brigade of highly talented youth. Unsurprisingly, almost all top IT firms have their presence here,making it the second biggest software hub in the country, writes Poulami Chakroborty of Elets News Network (ENN).
A glance at Pune's overall development and immeasurable growth opportunities shows, it couldn't have been possible without well-coordinated planning and consistent efforts of civic authorities over the years. The city's recent selection among the Smart Cities Mission, a favourite dream project of Prime Minister Narendra Modi, has added the much needed gumption and motivation for expediting and streamlining the government as well as private agencies' efforts to ensure wholesome development.
Also described as "Oxford of the East", Pune today boasts of 811 colleges and over more than 30% graduate workforce triggering an IT revolution in the city. In this light, Pune Smart City Development Corporation Limited (PSCDCL) has been formed as a Special Purpose Vehicle (SPV). It intends to execute Smart City projects envisaged and conceptualised in the Smart City plan.
Being led by the Chairman, Dr Nitin Karir, IAS, Principal Secretary (UDI), Government of Maharashtra, the PSCDCL's Board is supported by key employees consisting of CEO, Company Secretary, Chief Knowledge Officer and Chief Financial Officer. These officials play an instrumental role in conceptualising and driving the implementation of the Smart City plan, supported by their general consultants, including working on approaches to bridge the funding gap.
Pune's Smart City Dream
Even though one's definition of a Smart City in India may be at variance with the definition of the same term in context of a European city, a Smart City is expected to offer an easy access to public services and improve the livability of its citizens by various technology and infrastructure led interventions.
Pune's Odyssey as Smart City
The formation of SPV or, the Special Purpose Vehicle in 2016 has been the first major step to realise the Smart City dream while implementing related projects in a pre-planned manner. Over the time, the process to transform Pune City via implementation of these initiatives has commenced.
What's Being Done?
Seven sectors, 51 projects were included in the Pune Smart City proposal and segmented into two areas: Local-area development and Pan-City projects. The Aundh-Baner-Balewadi area was identified to undertake the smart city projects under the local-area development sector which would then be replicated across other neighbourhoods.
There were other projects included under pan-city.
Project Innovation:  Innovation is key for any city to become "future-proof". For Streetlight retrofitting, Pune adopted an innovative project structuring in which scope was based on maintaining the illumination levels instead of a fixture-to-fixture replacement. Executed purely on private investment, the contract gave the city assured energy savings of 51% and 12-year maintenance period. With the Bus ITMS project, citizen can now get live information on bus movements through a mobile-app. E-ticketing and card-based payment have helped the city reduce revenue leakages.
Priority to voice of citizens through largest ever citizen engagement drive. Approximately 3 million inputs were collected in 45 days through door-to-door form distribution, media and publicity campaigns, citizen groups engagement and digital channel engagements. Based on these inputs, the development areas for the city were prioritised.
 Collaborative ecosystem— private and government organisations coming together for solving core infrastructure problems. Approximately Rs 1,750 crore worth of projects being done in a PublicPrivate Partnership (PPP) mode.
Street lighting project: The LED retrofitting project is first of its kind in a PPP mode taken up by any corporation in India, where the project is not on structured on fixture-to-fixture replacement, but on maintaining the illumination (LUX) levels with existing lights, while no financial burden is borne by the city of Pune. All the expenditure will be taken care by the SI. For the very first time a System Integrator (SI) has given saving commitment of 51% and the foremost advantage of this project to PMC is that this project will be maintained by SI for 12 years. All these street lights will be controlled from a single location in command and control room.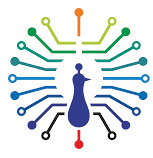 Pune is one of the few cities to adopt dockless bicycle solution for public bicycle sharing. The solution for the city has been co-created by working with various dockless bicycle providers on a PPP basis.
'The lighthouses of Pune' is a one-of-its-kind initiative under the sustainable livelihood track. Fully funded and operationalized by a non-profit Pune City Connect, 'Lighthouse' is a multi-disciplinary project, with a holistic approach to skill development. Most skill development programmes have not been able to penetrate among low-income youth.
Typically, they get low enrolments and high drop outs due to lack of flexibility an inability to unlock aspirations. Pune Lighthouse empower the youth and unlock their potential, starting with a change in their self-image while providing them flexibility of choosing from an array of skilling courses. l Pune has a truly integrative Command and Control Centre for all ICT systems deployed in the city.
All the smart elements in the city are integrated with a scalable and flexible Smart City Operations centre (SCOC) which collects data from different sensors and databases and derives analytical insights aiding city management.
As a use case, during a fire event, Pune administration can perform complex actions such as making public announcement in the affected area, pushing notification on VMD, autocalling fire and disaster departments, viewing emergency site using nearby camera; all from SCOC.
Community building and inclusive development have been at the core of Pune's infrastructure upgradation efforts
Placemaking projects: one of the flagship projects of Pune Smart City has transformed unused spaces to lively urban places with themes that connect citizens in the neighbourhoods with similar hobbies and passions. – wellness, pets park, science park, etc.
In redesigned streets, tactile lanes, wheelchair ramps provide inclusive environment for wheelchair bound and visually impaired while shaded areas, broad walking lanes provide ample room for street activities and community engagement
With the Bus ITMS project, citizen can now get live information on bus movements through a mobile-app. E-ticketing and card-based payment have helped the city reduce revenue leakages. Project Impact: Pune's smart city implementation progress is one of the best in the country. In January-2018, Pune ranked 2nd in the project implementation progress ranking by Smart City Mission, MoHUA, closely following the city ranked#1.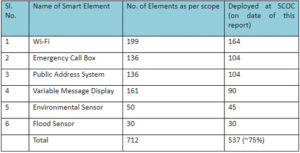 First city to redesign streets at scale (20+ km). The redesigned streets feature shaded seating areas, dedicated parking space, broad walking lanes, tactile pavements, wheelchair ramps, elegant lighting and street sculptures. These streets have empowered pedestrians, have become a place of community building, and have streamlined the traffic in the streets.
First Indian city to take up placemaking at scale (4 sites already completed, 20 more sites are in pipeline). Each site has been with developed along a unique theme proposed by reputed designers and has helped in community building.
75,000 streetlights have been converted to energy saving streetlights which have given energy savings equivalent of 2000 tons of coal per year and more than 50% reduction in power consumption for PMC.
Smart lights can be illuminated/ dimmed remotely from the SCOC, either manually or automatically on the basis of ambient light conditions receiving information from ambient light sensors.
One of the few cities in India to have functioning Command and Control centre (SCOC) which m integrates 150+ Wi-Fi hotspots, 30 flood sensors, 50 Environment monitoring systems, 136 PA systems, 136 emergency call boxes and 161 Variable Message Displays and is flexible & scalable to add more such elements, connected with GPRS and Optical Fibre Cable Connectivity.
Has real-time data from the sensors integrated with the operations center platform. Through analytical tools this data can be analyzed and use cases can be triggered benefits the concerned departments and citizens.
Three Lighthouses operational in Pune under PPP mode, which provide sustainable employability guidance to underprivileged youth. These lighthouses provide skilling in various areas such as digital literacy, computer operation and help them with internships and placements opportunities. 1200 youth have already enrolled and benefitted from these lighthouses. The target is to support 9000 youth every year through this initiative.
Public Bicycle Sharing in Pune has received wide adoption and positive media coverage. The first month of the launch saw 25,000+ user bookings. During this period, Punekars biked a combined distance equivalent to a round trip around the earth and burnt calories equivalent to 50,000+ Big Macs. Compared to global benchmark of three trips per-cycle-per-day, Pune's PBS reported four trips per-cycle-per-day.
Multiple awards received recently by Pune City are a testimonial to the success of Pune Smart City's interventions for improving urban services in Pune:
Pune was a Smart City Finalist at The Smart City Expo – World Congress 2016, Barcelona
6 SKOCH Awards were received by Pune in 2017 under various categories such as 'zero garbage city', 'Toilets for all campaign' etc. m New York-based Rockefeller Foundation (100RC) selected Pune as one of the 100 Resilient Cities m Indo San Award – jointly awarded to SWaCH and PMC for mainstreaming waste pickers for solid waste management Pune has deployed a state-ofthe-art surveillance system with following features:
Comprising of IP based outdoor security cameras across various locations in the city of Pune. The video surveillance data from various cameras deployed is stored at data centre and monitored at all police stations, command control centers at CP office, PMC office, PCMC office and Collectorate. The live video feed from all these cameras is continuously saved and stored in the data centre which has the capacity to store the video from all the cameras up to 90 days and 180 days storing capacity for ANPR Cameras.
The system consists of total 1297 cameras; Fix Box Cameras are 1009; Pan-Tilt-Zoom (PTZ) cameras are 224; Automatic Number Plate Recognition (ANPR) cameras are 64. These cameras are spread across 418 Locations along with 22 Locations for ANPR Cameras.
All the devices are integrated with city's Command and Control Centre and can help city administrators from different departments make more efficient and quicker decisions.
Key benefits of the city's surveillance system are enumerated below:
This Maintaining Law and Order – Local commotion, Riots, Crowd gathering, Public festivals, Pubic gathering, Fire incidents. m Crime investigations– Burglary, Robbery, theft, identifying people/vehicles, Harassments to shopkeepers/local people, fights, Tracing of Murders.
The total no. of crimes detected using CCTV are more than 170 and total arrests happened so far is more than 215.
Traffic controlling– Flow of Traffic, Density of traffic at junctions, traffic congestion, violation of traffic rules, Hit-andRun cases, and Road accidents. The total no. of e-challans generated so far is more than 1 million and around Rs 26 crore fine has been collected by the city using this system.
Pune targets to improve public transport mode share from 18% to 40% by 2031. For the purpose to improve public transport mode share, the organisation is augmenting 1,550 new buses by next year and also developing required terminal and depot infrastructure.
Pune's Bus ITMS system has created an impressive IT hardware and application system to monitor operations and increase awareness of the customers about arrival of the next bus on the route. Central Command and Control Centre (CCC) facilitating real time passenger information system,mobile app, E ticketing, and grievance redressal system was inaugurated and operationalised on 25th June, 2016 by Prime Minister Narendra Modi.
With the mobile app, non-bus users can get real time information of bus arrival, journey planner which helps improve the reliability and can attract more passengers. On the operational front, daily automated reports have helped in performance management and strategic planning, while dynamic grievance redressal system has improved transparency in the system.
Key benefits of the city's Bus ITMS system are enumerated below:
Improved reliability: Mobile app will ensure reduced dependency on static information and VHMD across the fleet will reduce bus breakdowns m Better financial management: With E ticket system and MI card- no hassle of change and no revenue leakage
Transparency in the system: The dynamic grievance redressal system enables passengers to lodge and track a complaint online