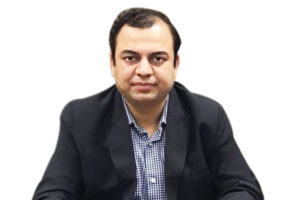 Developing the human capital of nations especially the intellectual, social, mental, and physical abilities of children and adolescents is fundamental to the improvement of the quality of life of the citizens.
Developing human capital is also critical for nations to enjoy political stability and economic growth. Nations that have invested in health and education tend to experience corresponding economic development. Accordingly, in 1909, Sir Sayajirao Gaikwad, King of Baroda, started School Health Programme in Baroda region.
It was the first school health programme in the country. In 1946, the Bhore Committee reported that School Health Services were practically non- existent in India. Where they existed, they were in an underdeveloped stage. In 1953, the Secondary Education Committee emphasised on the need for medical examination of students and school feeding programme. To ensure good health for our school children the Department of Health & Family Welfare conducts School Health Programme every year.
This is the single, largest, health programme operating in the state of Gujarat. The Government of India launched the 'Special School Health Check-up Programme' in 1996 in coordination of Department of Health & Family Welfare and Department of Education for school going children of Primary Schools with the following objectives:
Detection of health-related problems that are commonly occurring amongst primary school children.
Screening of children for appropriate referral.
Building of health awareness in the community through primary school children.
Follow-up arrangements for detailed check-up and treatment of referral cases at Government's Health Facilities.
It was a six-day programme throughout the country and the Multi-Purpose Health Workers undertook primary screening. Referral services were provided at the Primary Health Centers. The programme, however, was discontinued after some time. The Department of Health in collaboration with Education Department started innovative School Health Programme since 1997. The steering committee takes important policy decisions regarding School Health Programme and decides the date as well as the time duration of the programme and before start up meetings of CDHOs, CDMOs, RDDs and programme officers are called and detailed discussions held for effective implementation of the School Health Programme. Individual Medical Officers prepare micro plans at the PHC level which include date, time and place of examination, number of schools and number of school children to be examined.
District health authorities collect and compile micro plans and send the same to the state authorities for compilation and analysis. At the State-level, Health Education Bureau compiles and analyses all information and prepares a statelevel master plan, which includes the requirement of:
Manpower
Drugs
IEC Materials
Stationary
Contingencies
Medical officers with their teams examine all schoolgoing and I.C.D.S. beneficiaries in the primary schools and Anganwadis. Children with minor ailments are treated on the spot in the school. Children requiring examination by specialists are sent to the related referral centers where different medical experts like ophthalmic surgeon, physician, pediatrician, dentist, skin specialist and E.N.T. surgeons examine and treat them. Those children, who require spectacles, are provided the same free of cost. Children suffering from heart, kidney, ear problems and cancer diseases are examined by superspecialty hospitals.
Operative treatments including renal transplant, lever transplant, cardiac surgeries, Bone Marrow transplant are given free of cost. Transportation is also provided by the State Government. This is single largest State Health Programme. The State government had included secondary school students under the programme in 2007-08. In 2017-18, School Health Programme was launched by Dr Gaurav Dahiya, Mission Director, National Health Mission, Gujarat. One-day workshop was organised under the Chairmanship of Mission Director for the orientation and motivation of doctors who are visiting school for screening children and also identified the problems faced at grassroots level and resolved it.
Because of that School Health Programme achieved a milestone by screening 1,54,09,243 (One Crore fifty four lakh nine thousand two hundred forty three) from that 17,31,625 (Seventeen Lakh thirty one thousand six hundred twenty five) students were treated on the spot. From this, many students had been given super specialty treatment like Kidney transplant, Cochlear implant, Bone marrow transplant, club foot surgery and cleft lip/palate surgery as well. SHP Week:
Day 1: activities related to sanitization (personal and environmental) and medicinal tree plantation in collaboration with Education department and Water supply department
Day 2: Primary health check up by health care professionals like FHWs and MPHWs
Day 3: Activities related to nutrition and healthy diet, healthy child and healthy pregnant women competition in schools and Anganwadi centers, jointly celebrated by Health department and WCD, Dada dadi meeting.
Day 4: Medical examination, on the spot treatment, proper referral by Medical officers, Parents' meeting.
Day 5: Cultural programme, prize distribution and felicitation ceremony.
School Health programme was initiated in 1997 in Gujarat state and was running through state government health department. Children up to 18 years of age have been included in beneficiary group.
In 2014, it has been merged with new initiative of central government health department i.e. Rashtriya Bal Swasthya Karyakram and named as "School Health- Rashtriya Bal Swasthya Karyakram" in which newborn to 6 years anganwadi children have been included and health screening at delivery points for birth defects has been given priority. Data base of health check up is prepared with the help of National Informatics Centre. NIC develop software of School Health Programme.
Data entry of health checks up through e-gram network and out sourcing in urban area. All information about School Health Programme is now online and access from http://shp.guj.nic.in, Evaluation of School Health Programme was carried out by an independent agency, preventive and social medicine departments of all medical colleges of Gujarat every year, which gives input to improve the programme.
(Views expressed in this article are of Dr Gaurav Dahiya, Mission Director, National Health Mission, Gujarat)
Follow and connect with us on Facebook, Twitter, LinkedIn, Elets video