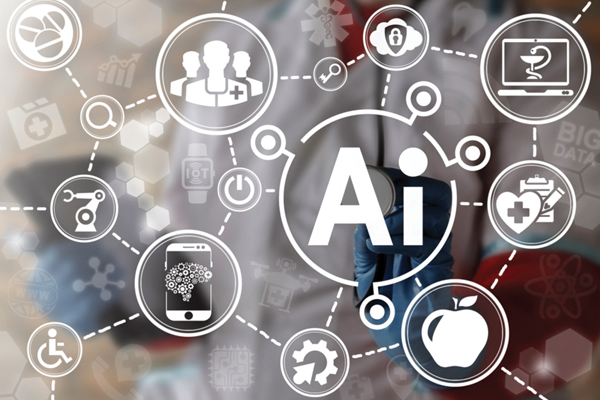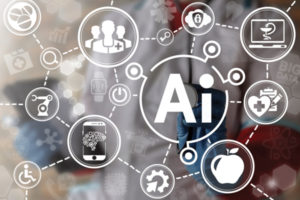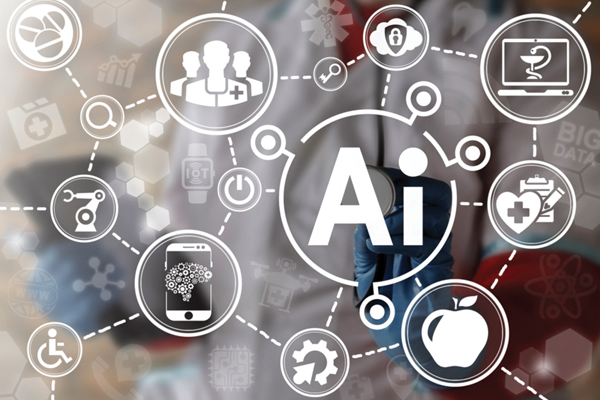 The country's proactive approach to embrace innovative technologies for economic transformation and development, as reflected in policies, programmes and practices of the Narendra Modi Government, has laid a solid foundation for Indian flagship programmes' success, writes Priyanka Sharma of Elets News Network (ENN).
As part of its growth story and taking the country on development route, India has created the largest digital identity platform in Aadhaar, the world's largest rural broadband network, the world's largest direct benefit transfer system and the world's largest citizen engagement platform in MyGov. Today, we have built a very robust platform from which we can leapfrog into the next phase of new technology adoption. The entrepreneurs' fraternity is already working and delivering products and solutions in emerging technologies.
2017: The Year That Proved Crucial for Digitisation
According to Ministry of Electronics and Information Technology (MeitY), there were over 50 crore Internet users and more than 40 crore smartphone users last year. Manufacturing of electronics goods has risen by 27 per cent. The Government's focus on digital transactions paid dividend, as digital transactions registered a 300 per cent growth last year. According to MeitY, 99 per cent of the country's population has Aadhaar. Also, last year over 197 crore documents were digitally stored via Digi Locker. 2018—The Vision According to an American research company, IT spending in the Indian Government sector is projected to reach $8.5 billion in 2018, up 8.9 per cent from 2017. In 2017, spending on devices (20.8 percent), software (15.6 per cent) and IT services (15.3 per cent) totalled $4.57 billion, accounting to 58 per cent of total technology spending in the Government sector.
"Digitisation has a larger contribution to GDP than standalone technologies. There is a World Bank report saying that a 10 per cent increase in broadband penetration in India can lead to a 1.4 per cent increase in GDP, making Internet important for enhancing the growth of the economy," says Arjun Chatterjee, CEO, Runtime Solutions while speaking to Elets. Software spending is projected to grow 15.1 per cent in 2018 to reach $1.2 billion. IT services spending is on pace to grow 13.8 per cent in 2018 to reach $2.3 billion.
It also predicts Narendra Modi Government's initiatives like Make in India, Start-up India, Skill India, and the corresponding policy frameworks to support these initiatives, such as the new electronics policy, software product policy, data security and protection policy, will have a positive effect on Government IT spending in the near future. Gartner forecasted that the Digital India programme will be one of the most significant government project in the coming years. With high-speed data connectivity finally becoming a reality in India, analysts are anticipating a transformation of sorts for India's digital media and entertainment startup sector. Demonetisation has moved a huge segment of society towards digitisation.
There are talks of India being on the verge of launching Aadhaar compliant devices with biometric authentication built into phones and tablets. By 2018, 200 million individuals and 8 million Small and Medium Enterprises (SMEs) will connect and perform transactions online. Users will make purchase decisions based on the information gathered online. Earlier, access to a digital platform was considered a major burden by many. But now being able to go through day-to-day transactions with apps like Paytm and e-banking easily, has created a convenient and unavoidable scenario for people to switch to the digital world.
Embracing emerging technologies
Emerging technology solutions like Artificial Intelligence (AI), Internet of Things (IoT), the Blockchain, cyber security and related areas are being adopted like never before in large number of government-led initiatives. "Artificial intelligence (AI) is evolving at a fast pace and is impacting every industry. Going forward, organisations will not only have to invest significantly in AI backed processes and tools, but Original Equipment Manufacturer (OEM) and other vendors will have to design AI-enhanced systems, solutions and applications that address their clients' business challenges.
Enterprises will be looking for technology with intelligent capabilities that increase productivity and improve customer experience," says Vivek Naidu, Vice President, Information Management, Kodak Alaris India. Pradhan Mantri Jan Dhan Yojana has been formulated to provide basic banking amenities to everyone, by providing accounts, debit cards and accidental insurance coverage worth Rs 1 lakh.
Every time an Airtel, or a Vodafone or an RJio, acquires a new customer, it needs to do a Know Your Customer (KYC). If done with traditional approach, this could take a few days but with the Aadhaar-based eKYC, one just has to use a small fingerprint scanner that talks to the Aadhaar database via a mobile connection. KPMG and Google estimate the online education market can grow from around $250 million presently to nearly $2 billion by 2021. For this, higher education will rise from $33 million to $184 million and reskilling/certification from $93 million to $463 million.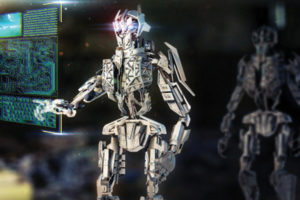 According to Makarand Joshi –Area Vice President and Country Head, India Subcontinent, Citrix, 2018 will be the year in which enterprises will work towards harnessing opportunities created by integration of new technologies. "We see a huge surge in the adoption and usage of digital workspace technologies, which will create ripples in the earlier established organisational structures." Telemedicine Now anybody can order medicines through Umang App, which provides 161 other services from 33 Government departments. And, as telemedicine takes off, and millions of Indians are able to take care of their health needs, a healthier population will be a more productive one. And as merchants start accepting more digital payments and SMEs start selling on platforms like Amazon and Flipkart—and GST is accelerating this formalisation— they will generate realms of data on their cash flows. A growing tribe of fintech firms—and established banks are also looking at using the same techniques—are fine-tuning flow-based lending models. India can no longer wait for the fruits of better governance technologies to reach them in a piecemeal manner. Over the past decade we have learned that when industry, technology partners and governments decide to operate in a lock step manner, they can drive significant transformations in a timebound manner, as demonstrated by the rapid establishment of national platforms like Aadhaar, United Payment Interface (UPI) and Goods and Services Tax Network (GSTN) which can serve a billion citizens easily while meeting a variety of demands from multiple stakeholders. DigiLocker is, on the face of it, just a smaller Dropbox account owned by the government. But its impact can be quite far-reaching. Since, in this case, the government delivers digitallysigned certificates into one's account —marksheets, land records, etc, over a period of time—there is much less of a chance of the documents being forged, making it that much easier for banks to give loans, employers to hire people and so on.
SECURITY
There is an opportunity for enterprising cybercriminals enabled by advances in automation and artificial intelligence to use the right tools to severely compromise our digital economy. Security solutions need to be built around integrated security technologies, actionable threat intelligence, and dynamically configurable security fabrics. Security should operate at digital speeds by automating responses as well as applying intelligence and self-learning so that networks can make effective and autonomous decisions. This will not only expand visibility and centralise control, but also enable strategic segmentation in order to drive security deep into the network infrastructure to quickly identify, isolate, and remediate compromised devices and thwart attacks, even across different network ecosystems, from endpoint devices and local network resources to the cloud. In addition, basic security hygiene needs to become part of fundamental security protocols. It is something often overlooked, but crucial to limit the bad consequences we want to avoid.
Future is Cloud Tech
Cloud and cloud enabled Software as a Service (SaaS) apps are here to stay. Cloud opens a completely new facet for technology adoption and operational efficiency. Capabilities around analytics, AI, Robotics that have been integrated into cloud based offerings are proving hard to emulate using traditional on-premise deployments due to cost, complexity, and skill considerations. Businesses, therefore, will have to evaluate the capabilities of the cloud offerings alongside on-premise offerings and accordingly implement an environment spread across cloud platforms that best meets their capability and productivity goals. Applied cloud strategy, evolving workload, need for business agility, freedom of usage and usage based costs, will help businesses better understand the relevance of a multi-cloud approach, further accelerating the pace of technology transformation we are experiencing today.
Location of Things to drive IoT innovation
As a subcategory of IoT, the "location of things," covers devices that sense and communicate their geographic position. Capturing this data allows users to consider the added context of a device's location when assessing activity and usage patterns. This technology can be used to track assets, people and even interact with mobile devices like smartwatches or badges to provide more personalised experiences. As it relates to data analysis, locationbased figures can be viewed as an input versus an output of results. If the data is available, analysts can incorporate this information to better understand what is happening, where it is happening, and what they should expect to happen.