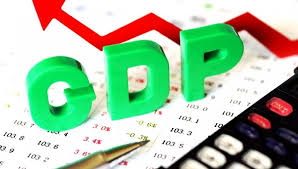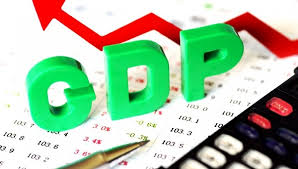 Karnataka chief minister Siddaramaiah presents the last budget of his current tenure.
 He begins the budget by saying "I present the Budget for the year 2018-19,"
"We are witness to the last session of the 14th Legislative Assembly. It is our pride to have fulfilled the aspirations of the people of the State for a stable Government by completing full five years term of Legislative Assembly after four decades. Having received the mandate to enter Legislative Assembly for five years, we have constitutional responsibility to complete the same. I wholeheartedly thank the people of the State and members of the ruling and opposition parties for their cooperation in executing the same," he said.
He said for him, the Budget is neither a statistical jugglery nor lifeless mathematical calculations, but to say in simple terms, it is the budget of the day to day life of every citizen of the State and it is the budget of his family. He believes that a Budget document is the road to travel towards achieving the developmental goals. "My aim of life is to act as promised. My Government has a sense of self-satisfaction of having full filled all the promises given to the people, " he said.
"With the same commitment, I have presented a total of 12 Budgets, including five Budgets presented as Chief Minister till now. This is the 13th Budget. It is the real beauty of democracy that such an opportunity has come even to an ordinary farmer's son. For this, I bow my head to the Constitution of the nation and its architect Dr Babasaheb Ambedkar. I am not an expert who has made a scholarly study of economics. There is no knowledge greater than experience. The political field is my Anubhava Mantapa," he said.
State's Economy
According to details, the Gross State Domestic Product (GSDP) in the year 2017-18 grew at the rate of 8.5 percent as against the rate of 7.5 percent during 2016-17. In this year, Agricultural sector is expected to grow by 4.9 percent. The industry sector is expected to grow at 4.9 percent and the service sector is expected to register a growth rate of 10.4 percent.
The financial year 2017-18 started with the economy still trying to grapple with the after effects of demonetization announced in November 2016. Demonetization hit both the supply as well as the demand side, leading to an overall slowdown in the economy. This has impacted not only the economy but also the State Finances. Revenues from all taxes, especially stamp duty and registration fee, were adversely impacted due to demonetization. 26. Mid-year from 1st July 2017, Goods and Services Tax was implemented in the entire country. While in the long run, it is expected that it will benefit the industry and consumers as well as the State finances, there is a possibility of shortfall in tax collections in the short run. Frequent changes in the GST regime and glitches in the IT system have also affected the tax collection.
Budget performance in 2017-18
The State's consolidated fund size for 2017-18 was fixed at Rs 1,86,561 crore. This includes support of Rs 89,957 crore from State's own tax revenues. As against this, as per the Revised Estimates, the consolidated fund size for the year 2017-18 is expected to be Rs 1,89,679 crore.
New Schemes for the Year 2018-19
Primary and Secondary Education gets Rs 22,350 crore
 As many as 176 integrated schools in every Gram Panchayat Centre have been opened to enhance the quality of education in Government schools upto 12th standard under one roof. Continuing this in the year 2018-19, 100 integrated "Karnataka Public Schools" will be opened at Rs 5 lakh per school with a total expenditure of Rs 5 crore. It is intended to start Bharat Scouts and Guides Units in these schools to infuse a sense of universal brotherhood, service motive, peace, discipline, patience along with human values in students.
            Safety of children at Government Primary and Secondary Schools is the first priority of Government. For this, CCTV cameras will be installed at Government Primary and Secondary Schools in a phased manner.
            In commemoration of the centenary of State Central libraries, the district, city and taluk libraries will be upgraded as digital libraries. For the first time, through cloud computing, it is intended to provide digital library facility to around 10 lakh students studying in Government High Schools and Government Pre-university Colleges. A sum of Rs.5 crore has been allocated for this purpose.
            It is proposed to give one "Athyuthama S.D.M.C." award in each taluk to the best performing School Development and Management Committee at Government Primary and High schools. 100 Primary and High schools which have completed 100 years will be reorganised as "Heritage Schools" and these will be renovated and protected in a phased manner.
            To develop the scientific attitude of school children, it is intended to start Science Committee at all High schools and Pre-University colleges and Mobile Science Laboratories will be established in all districts in collaboration with Agasthya Foundation with an expenditure of Rs 7.5 crore. During 2018-19, a total amount of Rs 22,350 crore is provided to the Department of Primary and Secondary Education.
Higher Education retains Rs 4,514 crore
 To facilitate the propagation and further study of the thoughts of Kranthi Yogi Sri Basavanna, a herald of social equality, who introduced parliamentary system for the first time to the world, a grant of Rs.2 crore will be provided to establish "BASAVA STUDY CENTRE" at Mysore University, Mysore.
            To achieve further excellence in higher education in the State, a grant of one crore rupees each will be provided for establishing post graduate centre at Chikkamagaluru under Kuvempu University and a post graduate centre at Jamakhandi of Bagalkote under Rani Channamma University. In order to encourage large of number of women getting education in post graduation, an exemption from payment of full fees will be provided to all girl students taking admission in Government Pre-University, Degree and Post Graduation courses. By this 3.7 lakh number of students will be benefitted at a cost of Rs.95 crore. A Konkani Study Chair will be established at Karnataka University, Dharwad at a cost of Rs.1 crore. In 2018-19, an outlay of Rs. 4,514 crore has been provided to the Higher Education Department.
Health and Family Welfare gets Rs 6,645 crore
"Arogya Karnataka Yojane" (Universal Health Coverage) will be started in February 2018 and will be implemented in the entire State by the end of this year in order to make available primary and specific secondary and tertiary treatment to all people of the State.
            As many as 9000 Health and Wellness Centers will be set up by upgrading the existing Sub-Centers for every 5000 population in rural areas during the next 7 years for
providing high quality comprehensive primary health care services. The focus is on reproductive and child health and on prevention of illness and promotes wellbeing
in the community. 571 centers will be established during 2018-19.
            To strengthen reproductive and child health services, to reduce the current rate of infant and maternal mortality, the rate of infant mortality (IMR) and maternity mortality (MMR) will be reduced to the lowest level as is prevailing in any other State of the country today in the next 7 years with the assistance of Women and Child Development Department and use of better technical services.
            In the primary health care stage itself, nonepidemic diseases will be detected early by using specific technology and will be treated. In this way, treatment  will be made available at low cost without burdening the Government and patients.
            All major district and taluka hospitals shall be certified under NABH to improve quality of health services. Public accountability will be enhanced by displaying the number of out-patients, in-patients, child births in the public domain daily.
            A "State Health Council" shall be set up with mandate of recommending health sector policy and programme options to the government, keeping an oversight on performance and effectiveness of public health institutions and overseeing effective implementation of Karnataka Private Medical Establishment Act (KPME Act). Mental health care programme shall be reoriented to protect, promote and fulfill the rights of patients with mental illness during delivery of mental healthcare and services in line with the Mental Healthcare Act, 2017. During 2018-19, a total amount of Rs 6,645 crore is provided to Health and Family Welfare Department.
Medical Education gets Rs 2,177 crore
It is proposed to construct a 1,000 bedded additional ward in Bangalore Medical College and Research Institute. Construction of hospitals in medical colleges of Gadag, Koppal and Chamarajanagar with an estimated cost of Rs.100 crore each will be commenced. For this, a grant of Rs.90 crore will be provided during 2018-19.
In the year 2018-19 Cardio Vascular treatment facility will be provided at a cost of Rs.7.81 crore at Shimoga Super Speciality Hospital. In the year 2018-19, PET CT Scan facility will be established at an estimated cost of Rs.15 crore at Kidwai Cancer Institute, Bengaluru .
            A new building will be constructed at Nursing College Mysuru at a cost of Rs.30 crore. Cardio Vascular treatment units with cathlab facility will be established at Bidar Medical Sciences Institute and Gadag Medical Sciences Institute with an estimated cost of Rs.15 crore each. A Burns Ward will be commenced at Kalaburagi Medical College with the grants from HyderabadKarnataka Development Region.
            A Cancer treatment unit will be established at an estimated cost of Rs.15 crore each in Hassan, Mysuru and Karwar.           The facilities in the nursing schools and colleges coming under the Medical Education Department will be upgraded at an estimated cost of Rs.30 crore. 143. In 2018-19, an outlay of Rs. 2,177 crore has been provided to the Medical Education Department.