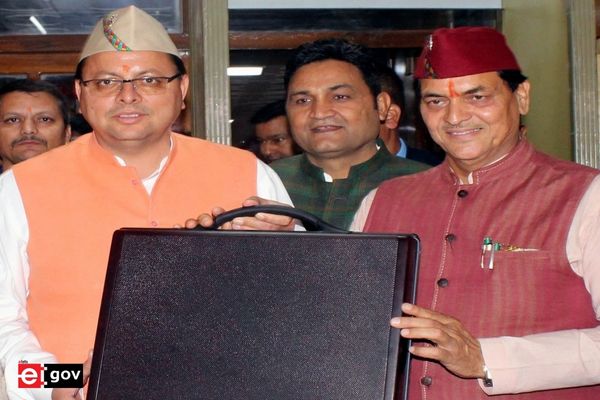 Uttarakhand Finance Minister Premchand Aggarwal on Wednesday presented a budget with a total income expenditure of Rs 77,407 crores for the financial year 2023-24. The emphasis in the budget has been put on small businesses, protecting the environment, independence, good administration, and self-employment.
Among other significant statements, the state government suggested allocating Rs 1,000 crore in funds for any rescue operations in Joshimath and other areas vulnerable to land subsistence. Rs 101 crore has been made available for metro service in the state capital city Dehradun. For 2023–2024, roughly Rs 40 lakhs have been set aside for the Chief Minister Swarojgar Yojana.
The state's per capita income (provisional) in the year 2020-21 has been estimated at Rs 185,761, while in the year 2021-2022, it is estimated at Rs 205,840.
Also Read | Bihar govt. presented Rs 2.61 lakh crore 'revenue surplus Budget' for FY 23-24
Finance Minister Prem Chand Aggarwal in the legislative Assembly on Wednesday said, "Our government is continuously increasing capital investment. Inclusive development is being done…Roads, railways and waterways are being prepared. Apart from this, a roadmap has been prepared for many schemes,"