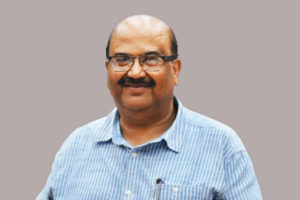 Uttar Pradesh's constant focus on developing infrastructure, human capital development and introduction & implementation of effective policy measures to create a conducive business environment for the growth of IT & Electronics industry and Start-up ecosystem-an exploration by Arpit Gupta of Elets News Network (ENN).
In compliance with the Digital India vision of the Central Government, the Uttar Pradesh Government has recorded quantum leaps in governance and service delivery with the introduction of single window for all the citizen-centric government services under e-District. Over 60,000 CSCs are delivering G2C/ B2C services to citizens. Ushering in digital transparency in procurement process, the path-breaking initiative of e-tendering has been implemented across all Government departments.
\The State with largest number of engineering graduates empowered in the field of IT, Electronics & Communication has approximately 36 universities, 3,104 colleges, 1,500 ITIs, 197 B-Schools and 320 engineering colleges and is home to many premier institutions such as IIT, IIM, IIIT, and BHU. The current policy initiative reflects the determination of the State government in making Uttar Pradesh an Electronics & IT Manufacturing Hub.
According to Sanjiv Saran, Additional Chief Secretary, Department of Information Technology & Electronics, Government of Uttar Pradesh, with this Electronics Manufacturing Policy, the State government targets to establish a conducive business environment for the Electronics Manufacturing industry and its allied business partners within the State.
"The policy also has a target to provide special thrust to Micro, Small and Medium Enterprise (MSME) businesses," he said, adding: "Thrust will be laid to establish the Electronics Manufacturing Clusters to set up business units within the State."
Progressive Initiatives of the Department
CM Helpline: CM Helpline is an effort to reach out to citizens proactively to address their concerns, issues and grievances in the shortest time possible. Further, the helpline will ensure transparency for the services provided by the different government departments to the citizens of the state.
E-tendering: The process of procurement has been made entirely transparent through implementation of e-tendering across all departments. This reform ushers in fairness, accountability and healthy competition for government and private players.
IT City: A state of the art IT City has been built over 100 acre of land at Lucknow. The project entails an envisaged investment worth INR 1,500 crores and aims to provide employment to 75,000 people. It is based on the Walk to Work Model. 60% of land is earmarked for core area activities and 40 % land has been designated for non-core activities.
IT Parks: IT Parks are being established at Agra, Meerut, Gorakhpur, Kanpur, Lucknow, Varanasi, Bareilly etc. for encouraging employment opportunities in Tier-II and Tier-III cities. They contribute significantly towards boosting the IT exports of the State. Separate guidelines will be released to promote IT Parks in Uttar Pradesh. Incubators: With the goal of nurturing innovation and entrepreneurship, the State government has collaborated with premier institutes like IIT-Kanpur, IIT-BHU, IIM-Lucknow (Noida) etc. to establish Incubators. The country's biggest Incubator is envisaged to be established in Uttar Pradesh.
Citizen Service Delivery: Provision of e-Services is being made through internet and Common Service Delivery outlets such as Jan Seva Kendra, Lokvani, e-Suvidha etc.
MMPs: MMPs (Mission Mode Projects) like e-Districts, CCTNS (Crime and Criminal Tracking Network and Systems) and projects of Department of Panchayati Raj, Commercial Taxes, Food & Civil Supplies etc. have been implemented successfully.
Bharat Net: State Government is playing a proactive role in improving the communication and connectivity across the state by leveraging Bharat Net in addition to National Knowledge Network (NKN) framework. Existing UPSWAN connectivity would be extended to Gram Panchayats through Bharat Net.
SDC2.0: ISO 27001 certified UPSDC (State Data Center) has been established as a central data repository to which state departments are linked for 24×7 public domain information usage. A centralised green data centre (SDC 2.0) is planned, which would be cloud ready and based on the "Pay as per Use" Model.
E-office: E-Office is being implemented across the state departments for improving the operational efficiency, reducing turnaround time, enhancing transparency and accountability of State Departments. Center for e-Governance: Centre for e-Governance (CeG)/State e-Governance Mission Team (SeMT) is the nodal body for implementation of IT/e-Governance initiatives in the state. CeG/SeMT in collaboration with different departments shall take up new initiatives in line with the vision of the Government of Uttar Pradesh.
India BPO Promotion Scheme: The government promotes establishment of BPO units under India BPO Promotion Scheme. The state government shall extend additional capital support and incentives under this scheme to BPOs in UP.
M-governance: Government shall promote m-Governance across government services through building mobile based applications and citizen services. Various mobile applications such as m-Sehat, m-Swasthya, UPOne, UP-BUS etc. have been developed and implemented by the state departments.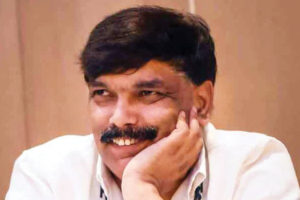 Wi-Fi: The state government shall ensure that specified Public Places, Educational Institutes, Tourist Places, Business Hubs etc. be made Wi-Fi enabled in a phased manner across the State.
Cybersecurity: With the rising occurrences of cyber-attacks and cybercrimes, it has become imperative to address the challenge of cybersecurity. The state government plans to impart training in this arena and formulate a devoted cybersecurity cell. Also, a dedicated cybersecurity policy shall be framed to strengthen the state's efforts.
Digital Payments: Government of India promotes digital payment options, which is an integral part of the Government's strategy to transform India into a cashless economy. Uttar Pradesh plans to undertake tremendous reforms, including IT readiness, payment infrastructure and capacity building to achieve state's digital payment target of Rs 312 crore transactions.
According to Shri Akhilesh Kumar Mishra, Special Secretary (IT & Electronics), Managing Director (U.P. Electronics Corporation Ltd) & Managing Director (Shreetron India Ltd.), the Uttar Pradesh Start-up Policy 2017 gives thrust to "START IN UP", to nurture startup culture using INFUSE model (Incubators – Fund of Funds – Startup Entrepreneurs).
"Various incentives shall be provided by the Government to Incubators, Startups and Investors funding UP based startups. The Government of Uttar Pradesh shall establish an Rs 1,000 crore UP Start-up Fund for providing access to finance to start-ups in Uttar Pradesh," he said.
State Government is promoting establishment of Incubators with a vision of having an Incubator in every district. The State aims to develop country's largest Incubator in Lucknow. The government envisages creation of world class infrastructure in the form of Center of Excellence (CoE).
CoE shall possess maturity and experience in incubation, exemplary standards of R&D and promote best practices for nurturing entrepreneurship.
The CoE shall promote focus areas like Big Data, Cloud Computing, Internet of Things (IoT), Machine Learning, Artificial Intelligence, Cyber Security, Clean-tech, Edu-tech, Agri-tech, Health-tech and other areas of social or national importance. Under Bharat Net, all villages across Uttar Pradesh are set to be connected through optical fibre connectivity by 2018.
Follow and connect with us on Facebook, Twitter, LinkedIn, Elets video