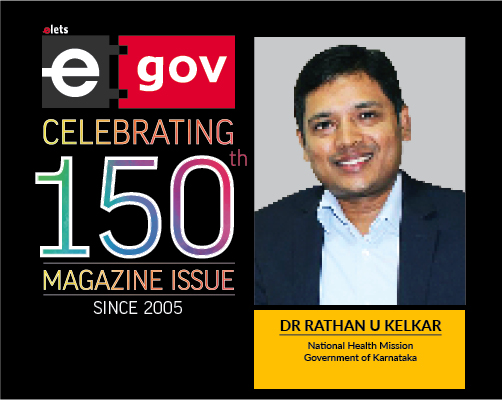 The government is essentially a service provider. Whether it's healthcare, public safety, economic development, infrastructure or education sector, the government is required to provide services to its citizens.
The definition of transformational government as per the Transformational Government Framework developed by organisations for the Advancement of Structured Information Standards (OASIS), a non-profit, international consortium that drives the development, convergence and adoption of open standards for the global information society.
Transformational Government
A managed process of Information and Communication Technology (ICT) enabled change in the public sector, which puts the needs of citizens and business at the heart of the process to achieve significant and transformational impact on the efficiency and effectiveness of the government.
The current service delivery model requires citizens, business, and other government entities – to interact independently and multiple times for the same activity such as buying a home, handling healthcare, or providing identification information to multiple government and non-government organisations to execute many of these common services. This model is not sustainable, inefficient, costly, frustrating, time-consuming, and not reasonable for a 21st Century service level.
Even with the current e-Governance maturity levels, the governance is not really transformational. One of the main reasons for this is that the departments work in silos and do not have a common data exchange platform. Even if there was a data exchange platform, the data in the departments is not in a very usable form. There are duplicates, ghost entries, missing data and so on.
It is also necessary to have "hubs" of data for the major "Assets" (so to speak) of the government viz. citizens, land, water, energy, geographic information system (GIS) and so on. Once the departmental database has been cleaned, a common key can be identified, the data hubs can be created and a data exchange platform should be put in place, the existing service delivery gateways can be made more powerful and transformational governance would evolve from this.
The ultimate aim is to enable transformational governance where a citizen need not make multiple visits to multiple departments to get a service.
For example, a citizen just clicks on, say "Build a house" link on the government portal and provides his Aadhaar number. The system should automatically apply for electricity and water connections, create his credit summary to check loan eligibility, initiate building plan approval process etc. and the citizen will get automatic status updates and alerts whenever departmental interaction is required, on his mobile (ex: Water connection approved, Electricity connection approved – RR no is xx xxx xx etc.). He need not approach various individual departments anymore.
According to a recent International Data Corporation (IDC) FutureScape report, e-governance is moving from a mere digital service to a more personalised experience. The focus is shifting from IT cost cutting to government ICT productivity.
A digital economy is being ushered in. In fact, by 2018, 50 percent of elected officials will focus on technology innovation and investment as a means to support regional economic development and attract business investment, according to the report.
By 2018, 75 percent of the State and local governments will leverage externally generated real-time citizen data for service customisation, the impact of smart cities will expand resulting in 20 of the world's largest countries creating national smart city policies to prioritise funding and document technical and business guidelines, 30 percent of last-mile citizen engagements will be transformed by the ecosystem of human-machine interactions through mobile and natural interface – increasing the reach and accessibility of the government in an unprecedented manner.
Digital India initiative has provided a new paradigm to what is possible and for us to envision a future that bears little resemblance to the past and allows the next wave of e-Governance to really transform governance.
With the government having recognised the need to take first steps towards laying the foundation for a transformed government with initiatives such as Aadhaar, Smart cities and so on, coupled with the thriving ecosystem of start-ups and innovation in the country, the time is ideal for the government to define, and take definitive actions to achieve the lofty vision of a completely transformed and citizen centric governance.
Follow and connect with us on Facebook, Twitter, LinkedIn, Elets video