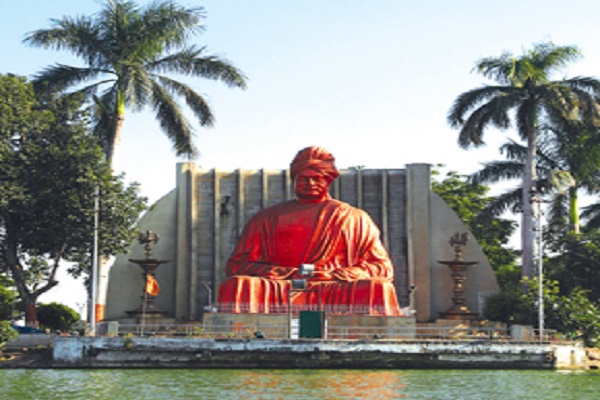 Raipur received its real identity the day it turned the capital city of Chhattisgarh in 2000. From there, its odyssey of development and subsequently a 'Smart City' began. Things are falling in line as per the developmental roadmap due to active public participation and determination of residents to make things happen towards building a Smart City, observes Arpit Gupta of Elets News Network (ENN).
Understanding Smart City
A city that maintains a sustainable growth in different sectors for making it a better place to live for the people could be termed as a Smart City.
Economic growth and high standard of life are the two important components where the progress at a high pace can enable a city turn into a Smart City easily.
Implementation of smart solutions for improving the infrastructure to provide a decent life to citizens and a clean environment to sustain a healthy life can also be a component for making the city a smart city.
There are many basic amenities that are imperative for leading a normal life i.e. better public transport, efficient urban mobility, better electric and water supply. These are essential and play a major role in making city smarter than before.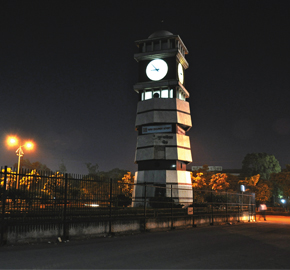 Why Smart Cities Are Required?
For residents' betterment in a city and providing them a sustainable life with all amenities, a city needs to be reshaped accordingly. People usually tend to look for a suitable place for a better career option. A Smart City helps dwellers to get such needs be taken care of with the passage of time.
An undeveloped city, failing to take care of residents' aforesaid requirements, may witness a major shift of people in search of a better life and livelihood. Proper development in every sector like infrastructure, transport, employment, agriculture will assist migrants to be a part of that city. This is the prime reason why every city must be transformed into a smart city quickly.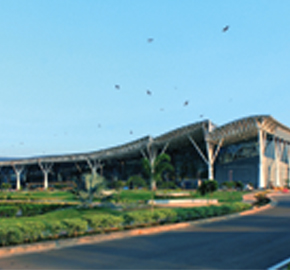 Raipur Smart City (LATEST)
With the advent of 21st century, an era started where the developed minds of people and their need to enjoy a better life than the one they have been leading, motivate them to migrate towards a city properly established. There are cities like Mumbai, Delhi, Pune and many others, calling the migrants to be a part of them by offering them basic amenities to meet their needs. This raises an issue regarding development of urban areas in many States which are still undefined due to being latent. Albeit, there is a city which is giving pace to the life of its occupants by incorporating environmental, social and economic sustainability.
The name "Raipur" got its real recognition after becoming the state capital of Chhattisgarh in 2000 from where its journey to transform into a Smart City commenced. The dedication and true determination of many people is facilitating execute the plan to develop Raipur a popular Smart City.
To make Raipur a shining city among the dwellers and the migrants, the State government and the Raipur Municipal Corporation (RMC) are trying to improve facilities which have been provided to its occupants. Different plans have been initiated by both the wings where equal amount of support from the Raipurians is helping in converting Raipur into a Smart City.
With an eye on reshaping Raipur to make it a better place to live, RMC and the State government have sketched a plan which includes two basic areas that can build a better tomorrow for citizens of Raipur and give them a reason to begin their life in this city. They are: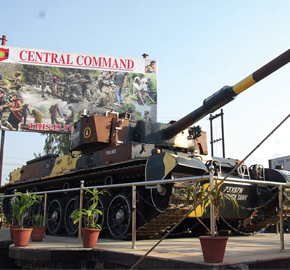 Smart Solutions for better improvement
Area-Based Development: Focusing on a particular region and picking up the issues of that area and drafting strategic plans to solve the issues associated with that, could work to ensure progress in making Raipur a Smart City. The assistance of occupants of a particular area to improve its quality could work a lot for the RMC to establish an improved and better city within a limited span of time. After establishing a particular area, other areas can be focused and planned accordingly to connect it with the developed areas to encourage residents to include their helping hands towards development of their own city.
Smart Solutions for better improvement: For uplifting the standard of living of Raipur and make it a suitable place to live, the participation of residents play a major role in sharing their inclination towards the transformation of it into a Smart City. Improving the infrastructure, Smart Solutions for better improvement: For uplifting the standard of living of Raipur and make it a suitable place to live, the participation of residents play a major role in sharing their inclination towards the transformation of it into a Smart City. Improving the infrastructure, There are some verticals on which the civic body RMC is working which will motivate Raipur to excel in different aspects quickly: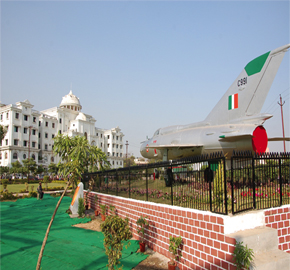 Raising Raipur's Image: The main motto of this campaign is to work for the betterment of Raipurians as better citizens and to look after their overall growth whether it is in terms of demeanor, ethics, social awareness or their fitness.
Shining Raipur: Cleanliness is one of the big issues in most of the areas of Raipur. It needs to be addressed to make them a suitable place for Raipurians to survive. This campaign has been launched to improve condition of all vicinities where cleanliness is a prominent issue till date. RMC is ensuring cleanliness in these vicinities to develop Raipur as a shining city.
Badhiya Raipur: Infrastructure reflects the overall progress of a city. An improved infrastructure with all the amenities available at one place can motivate people migrate to it for greener pastures. And, the RMC is  ensuring that the city turns the best place to live in.
Hariyar Raipur: A good environment develops charm among resident to live there. By joining hands with RMC to run this campaign, one can be a help in protecting one's environment by planting tree saplings and furthering the green cover in entire Raipur city and inspire others to be a part of it.
Compassionate Raipur: Poverty is the big issue of every city that pushes them backward from getting developed into a Smart City. Compassionate Raipur is a campaign that appeals the citizens of Raipur to help the poor meet their basic needs. This may eradicate the hitch of poverty and help the poor prosper along with the city rapidly.
Digital Raipur: The initiatives of Central Government to make every city a cashless city, has opened up an alley for the RMC to run a campaign to make Raipur a digital economy. A progress in this field has been noticed where the dwellers of Raipur itself are praising it.
Above all these campaigns and initiatives of RMC and State Government to make Raipur a Smart city, the Smart City mission aims, "To provide the civilians with high quality modern and efficient Municipal Services, Sustainable Development and sound Environmental Management".