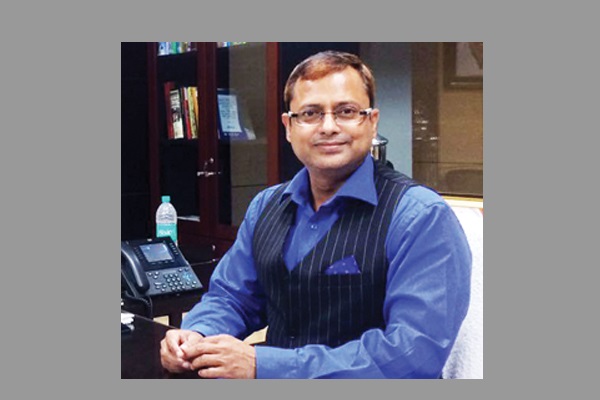 Lucknow Development Authority is developing the city in a way that it caters to all the needs of every section of the society. The city will be developed smartly and digitally without losing its heritage significance, says Dr Anup Yadava, Vice Chairman, Lucknow Development Authority (LDA) in an interview with Arpit Gupta of Elets News Network (ENN).
What are the projects initiated by Lucknow Development Authority for the development of Lucknow?
There are two types of projects: One is housing project, catering to the needs of people for housing and the other one is Infrastructure Projects. The housing projects have a prime focus on economically weaker section, lowered income group (LIG) and middle-income group (MIG) of the society. Some of the housing schemes are being developed with focus on upper class as well. In this way, we are contributing to fulfil the housing needs of all sections of the society.
As far as infrastructure projects are concerned, there are some big projects that aim towards the development of Lucknow city as a whole. Chak Ganjaria City (CG city) is a project where we are developing a whole new city on modern lines. We have developed Asia's largest park, Janeshwar Mishra Park in Gomti Nagar, Lucknow. We are developing Old Lucknow and some other locations as heritage sites. We are working on Jai Prakash international Convention Centre comprising of facilities like sports centre, aquatic centre, museum and a hotel. We are also contributing towards construction of roads in the city. So, overall infrastructure facilities of the city are taken care by us only.
We are the planning authority for Lucknow City. We have concluded 2031 – Master Plan as well in which we are focusing on emerging needs of developing city like Lucknow. So, we are involved into all the aforementioned developmental and planning schemes.
As far as smart city is concerned, lot of development projects are needed but the infrastructure like Aminabad, Qaiserbagh areas of Lucknow have different demography than Gomti Nagar and Gomti Nagar Extension, how are you combating the challenges in the Old City of Lucknow?
In Old City, we are focusing on developing the infrastructure i.e. roads and all. Along with that we are trying to develop the whole area as a heritage site. As far as smart city concept is concerned, we are developing new colonies as well. In new colonies, we are trying to conceive the needs, a smart city should have. The new developments are planned in resonance with the smart city or digital city. The colonies or the areas henceforth developed will be green and smart.

As far as 'Housing for All' is concerned, what is the scope of private real estate developers in this segment? What are the plans for economically weaker section of the society?
Being capital city of a big state like UP, Lucknow attracts huge crowd from all the corners of the state. After coming to the capital city, people want to have their own house. Considering that, the housing needs of people in Lucknow City is huge. People from economically weaker section of the society and from the rural areas of state are also heading towards the city. So there is a big demand of houses among this section of the society. Lucknow Development Authority  is focusing primarily on developing the house for people belonging to lower income and middleincome groups.
There is a big demand of houses among this section of the society. LDA is focusing primarily on developing the house for people belonging to lower income and middle-income groups.
What are the plans to develop Lucknow as a city, conserving the beauty and heritage of the city?
Beauty of Lucknow actually relies in the cultural and historical heritage of the city. Whatever cultural heritage we are having, it must be conserved and taken forward. Old City of Lucknow is having most of the city's heritage treasure and the authority is working on plans to develop the old city preserving its heritage. The whole stretch of Chota Imambara, Bara Imambara, Rumi Darwaza, Clock Tower and Satkhanda is under heritage development plan of the authority. Wherever we are getting a place, we are trying to develop a park, for example Janeshwar Mishra Park and Lohia Park. Janeshwar Mishra Park is still in developing stage. There are so many schemes undergoing in this park like Science Park for Kids, Cycle Museum, Kahani Ghar, food court, rally place and committee gathering place. Separate portions of the park will also be developed for different sports activities.
As far as urban transport is concerned, that is again a challenge as metro is in developing stage and buses are also there, how are you dealing with all these departments to develop a hasslefree infrastructure?
We are not directly into mass urban transportation, but still we are contributing in a way that we recently have provided 150 acres of land to Lucknow Metro Rail Corporation for metro rail development. We are contributing in all possible ways though we are not directly involved in transportation.
There is a lot of buzz about Digital India, e-governance, M-governance. What is LDA doing to develop digital culture in the department?
In department, we are doing lot of things to promote Digital India. We are launching Public Grievances Redressal System soon. It will be an online system, so that the public need not come to LDA physically to file its complaints. We are also going to digitise all our records. This is a huge exercise as lots of files are there and we have a big expenditure for safety and security of these files. Digitising all records will help the public in accessing these files online. One need not to come to LDA office physically for searching files and records. We also have developed an ERP solution for the employees of our department which includes all the modules, engineering, finance, HR etc. In this way, we are trying to reform the department digitally. Other than this, we are planning to develop some of the portions of Janeshwar Mishra Park Wi-Fi enabled. We have plans to develop a mobile application for the park so that one knows about all happenings in the park before entering. These are some of the steps, we are taking to transform the Lucknow digitally.