IGRS is an integrated system for grievance redressal in Uttar Pradesh to achieve the goal of good governance using latest technology involving all stakeholders and it is functional all over the State. The State Government is quite pro-active about it, says Anil Garg, Divisional Commissioner, Lucknow and Chairman, Lucknow Smart City Limited, in conversation with Arpit Gupta of Elets News Network (ENN).
"LMC has joined hands with M/S Ecogreen Energy Private Limited to implement ICT enabled Solid Waste Management System in Lucknow city on Public Private Partnership mode."
What is the objective of 'Drishti' Surveillance project?
Smart City Surveillance project 'Drishti' has been successfully implemented in Lucknow City. It incorporates the latest technologies and encompasses a state-of-the-art Command and Control Centre for 24×7 monitoring of CCTV cameras. The project comprises 280 IP CCTVs, Automatic Number Plate Recognition System (ANPR), Video Analytics, Mobile Surveillance System, Command Control Centre and Data Centre with the objective of controlling crime in the city. The project covers 70 junctions in Lucknow, with a special focus on entry and exit points in the city, VVIP areas, and all critical and sensitive locations. It also helps in monitoring the traffic jam and red light violations. We are further going to increase the number of cameras for the command system.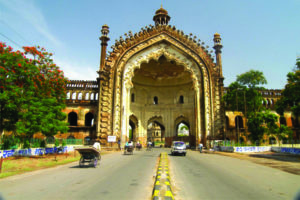 How e-challan system is being implemented in the State?
E-challan system's pilot-run started in Lucknow. Thereafter, its implementation was extended to other districts including all divisional headquarters districts. This app of transport department provides for automatic location logging through GPS. There is an in-built function to click and store photos of vehicle, documents, number plate etc. The 'Drishti' surveillance system of police which is working in Lucknow also has the E-challan facility.
Why was UP100 project established in the State?
UP100 is the official name of the 'Uttar Pradesh Police Emergency Management System'. Police emergency systems have been operational in the form of distributed district level 'Dial 100' systems till now, where public calls police in emergency situations were handled by Police Control Rooms established at the district level. UP100 has been established to provide integrated emergency services relating to public safety across the State on 24×7 basis. A centralised contact center has been established at Lucknow for receiving all emergency calls directly from across the State, including remote rural areas. The modes of communications at the centre are phone/mobile calls, emails and social media etc. The UP100 centre at Lucknow directly controls police response vehicles. It is targeted to reach the caller within 15 minutes in the city areas and 20 minutes in the rural areas most of the times.
The districts are being given new dashboards and software to monitor Dial100 at the SSPs and SPs' level. The senior officials of State Home Department are personally monitoring the efficacy of disposal of Dial100 which has given impetus to the UP100 system.
Power saving is one of the key projects of the Government of India, how is Uttar Pradesh fairing in this department?
LED-based energy-efficient street lighting to reduce energy consumption is being implemented in the city of Lucknow. The Lucknow Development Authority (LDA) has already signed a Memorandum of Understanding (MoU) with Energy Efficiency Services Limited (EESL) to replace LED lights. The LMC has tied up with M/S Ecogreen Energy Private Limited to implement ICT enabled Solid Waste Management System in Lucknow city on Public Private Partnership mode. This system envisages door-to-door garbage collection through chip-enabled vehicles, its transportation and processing and waste to energy generation upto 15 MW. It includes setting up of control and command centre for real time tracking of garbage collection vehicles and user charge collection, designing route plan for all wards/zones to monitor and control timely service for each household. It also includes customer redressal mechanism for timely resolving all complaints received, MIS reports generation etc. This system apart from power generation has fertilizer/compost buses and having provision of other services for benefit of the passengers.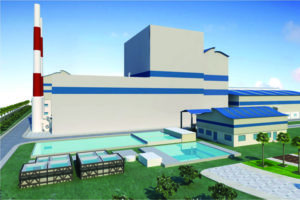 These services include electronic ticketing, GPS-based vehicle tracking and passenger information systems. ITMS is passenger-centric and has projected positive impact on the performance and profitability of UPSRTC. This technology will be adapted by the Lucknow city transport services Ltd so that the Smart city bus service will have GPS tracking and CCTVs for the security of the passengers.The smart bus shelters which will be equipped with passenger information system and variable message sign which shall enable seamless travelling for city commuters.These bus queue shelters will also have provisions of water ATM, public toilets and solar panels.
With Smart Transportation, are there plans to develop Smart Parking in the city as well?
Smart solutions have been proposed for existing parking terminals in heavy traffic areas like Jhande Wala Park (Aminabad), DayaNidhan Park(Lalbagh) and Jhandi Park (Trilok Nath Marg).
LMC is going to float Request for Proposals (RFPs) for development of three other smart parking on PPP basis.
How is Lucknow moving ahead in smart governance and citizen services?
We have integrated grievances redressal system (IGRS) which is working all over the State. IGRS is an integrated system for grievance redressal in Uttar Pradesh to achieve the goal of good governance using latest technology involving all stakeholders.
The present government is quite pro-active about it. Hon'ble Chief Minister has given strict instructions to all District Magistrates for quality and timely disposal of the complaints. Biometric attendance system has started in few government departments.
How is the e-court being implemented in the city?
Revenue courts across the State handle cases related to land disputes, disputes regarding distribution of inherited property, regarding auction of property. The dates of the revenue court cases are totally computerised. Even the petitioner and respondent get dates on SMS-based system. Every order is uploaded on the website. It is operational in UP till the lower most revenue court.
Under the leadership of present Chairman of Board of Revenue, we have implemented 16-digit coding system through which revenue data can be accessed easily for various governmental purposes.
Lucknow citizens are eagerly waiting for the Lucknow Metro, what digital initiatives are being introduced in the Metro?
For the convenience of people, unified smart mobility card will be introduced which will be applicable in Metro Train, buses as well as taxis. Lucknow Metro's 'Go Smart' card will also serve as 'Common Mobility Card' in future as it can be integrated with other transport agencies for passenger's mobility need within the city. Metro users will be able to use this card while travelling in city and UPSRTC buses. This card will have provision for additional 32 services.
"1090 is a toll-free number to offer immediate help to harassed women suffering from an antisocial behaviour or for any other assistance. It ensures speedy protection to women and girls."
What initiatives have been undertaken by the Government towards heritage wealth?
State Archaeological Department has undertaken the restoration work of heritage monuments like Chattar Manzil, LalBaradari, Darshan Vilas Kothi, Gulistan-e-Iram, Roshan-ud Daulah Kothi etc. Restoration of Lal Baradari has been already completed.
What initiatives have been taken to uplift public parks?
It is being proposed to make Globe park disabled-friendly. Apart from that, free wi-fi services will be provided at all public parks in the city. Existing lighting arrangements in the parks will be converted into solar lighting system.
The City has many prominent parks like the Janeshwar Mishra, Lohia, Ambedkar, Joggers parks etc. in which additional facilities like free wi-fi and solar system will be enabled.
What is this Women Power Line 1090 all about?
The Women Power Line 1090 is an IVRS-based dedicated service in Uttar Pradesh to empower women and prevent them from all forms of harassment, ensuring their safety in society. 1090 is a toll-free number that provides immediate help to the harassed women suffering from an anti-social behaviour or any other format of assistance required. This helpline handles the cases of offense against women and ensures speedy protection to women and girls.
Have you also planned something for air quality monitoring?
Various environment sensors shall be deployed to inform about the prevailing environment conditions and send data to the integrated control system where real time data resides. The same shall be made available to various other departments and applications for decision making. The information is relayed instantaneously to signage – large, clear, digital-display screens which let citizens know regarding the prevalent environmental conditions. At present environmental sensors are deployed at: Dayanidhan Park, Nishatganj Bridge, Polytechnic Circle & UP Dial 100 office on Shahid Path.
Follow and connect with us on Facebook, Twitter, LinkedIn, Elets video