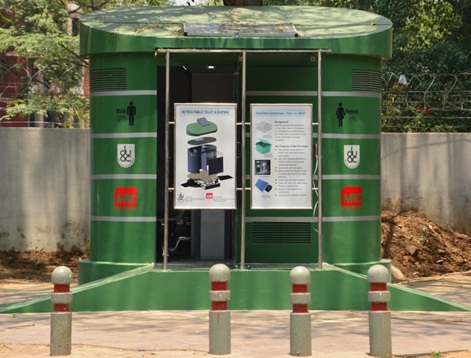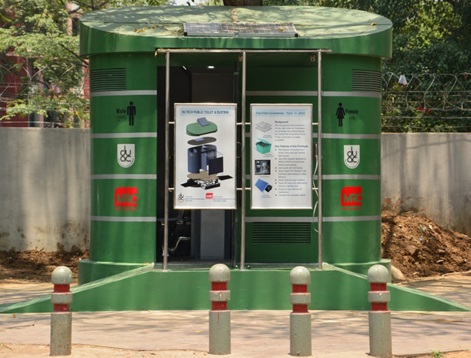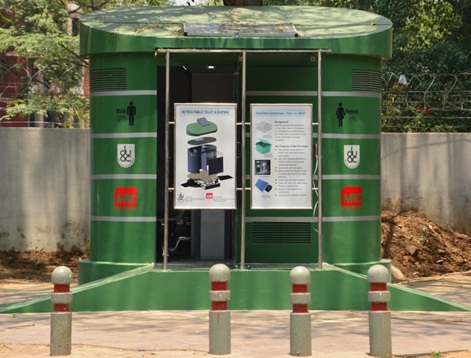 New Delhi is soon to open green 'hi-tech toilets' that require smart cards for accessing the paid facility in South Extension and Hauz Khas.
These toilets would recycle the waste and use solar energy. "This is first-of-its-kind initiative by Delhi Urban Art Commission (DUAC) to set up pre-fabricated loos- for both women and men", an official of the commission said.
"Our plan is to make these toilets free to the public.  In certain upscale areas, they will operate on a pay-and-use basis, however, in DDA areas and slums, these will be absolutely free," Raj Rewal, Chairperson, DUAC, said.
For chargeable toilets, residents will be facilitated to swipe smartcards to use such high-tech toilets, Raj revealed. "First free toilet will be started near gate number six of RML Hospital on Old RK Ashram Marg as a pilot project, in a month's time," Bharat Chugh, Architect Consultant of the project, said.
"It will be an aluminium honeycombed panel structure and bio-digesters will be used for eco-friendly waste disposal," Chugh added. A bio-digester which is an eco-friendly solution for human waste management, helps in treating biodegradable waste.
"In the process, bio-digesters will produce water as end product, which, after following chlorination, can be used for horticulture purposes," said Rajeev Gaur, DUAC assistant secretary. The high-tech toilets are likely to have solar panels with LED lights that may also be used for advertising on their walls. Earlier, the DUAC had organised a competition in which entries for designs of hi-tech toilets were invited.
Currently, four prototypes have been chosen for the pilot project. "By installing easy-to-use toilets in the city, we plan to improving the hygiene conditions. On successful setup of these toilets in DDA areas and slums, the current situation, where almost 25 lakh women do not have proper access to toilets, will be controlled" said Rewal.
While the initial cost for constructing the first prototype is Rs 7.5 lakh, it may come down to Rs 1 lakh for subsequent ones.