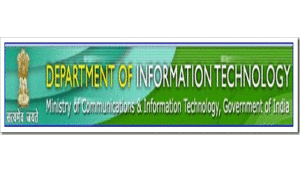 The Department of Electronics and Information Technology (DeitY) is planning to set up a Rs 10,000 crore fund for innovation and development purposes in the sector, according to a top government official.
"The department will set up a Rs 10,000-crore corpus to fund innovation in electronics and IT," DeitY Secretary R S Sharma said.
The department would rope in existing venture capitalists (VC) for selecting the start-ups where funds would be made available for starting innovation exercise, Sharma told reporters on the sidelines of Infocomm 2014 .
He said the department would pick stake in the VCs to a maximum limit of 20 per cent.
Sharma added that with the huge quantum of electronics products being imported into the country at present, there was a need to increase domestic production.
"Now the electronics import bill is $100 billion. This will go up to $400 billion by 2020," he said at the event.
"This will become unsustainable as the electronics import bill would exceed that of oil," he said.
The official said the government was actively trying to promote innovation as there was a need to acquire substantial Intellectual Property Rights (IPR) for the country's developmental efforts.