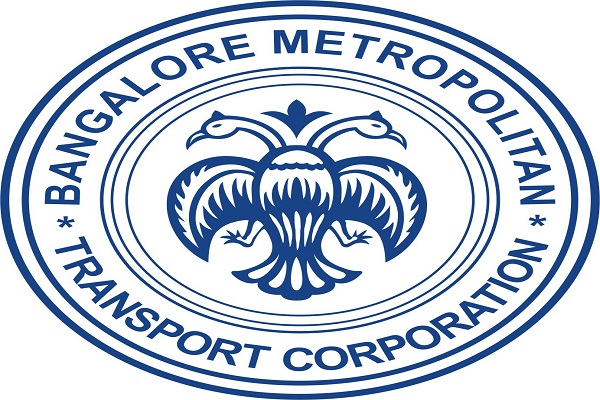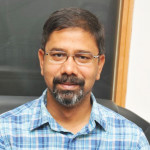 'We are gearing up for country's biggest Intelligent Transportation System in the urban transportation sector,' says Anjum Parwez. In conversation with Kartik Sharma, Elets News Network (ENN)
Brief us on the the major IT initiatives in Bangalore Metropolitan Transport Corporation (BMTC).
Bangalore Metropolitan Transport employs a total of 35,400 people, out of which 32,000 are drivers and conductors. As a common practice, these drivers used to pay bribes to officials for getting their leaves sanctioned. Such corruption prevailed at the core of the system. It is difficult for the staff to shell out a sum of `100 as bribe in order to get leaves. We at BMTC felt the need to have an automatic system to curb down this menace. We have brought this under our control by adopting IT. Also we faced problems in figuring out the numbers of employees who could be sanctioned leave during a given period of time. It has been observed that a total number of 7-10 percent of employees go on leave together. The system has been empowered with the authority to sanction leaves, leaving no gap to obtain bribes. Also the automated system records information of leave credits related to particular employee account. An SMS and printed receipt will be generated for acknowledgement showcasing the leave permission and credits. There will be limit in the system of eight percent of total leaves per day and two percent flexibility is there in case of emergency, the call for which is taken by the depot manager and the request is generated under kiosk. The staff can see leaves credit by Radio Frequency Identification Devices (RFID) card and the provident fund number is their ID. This whole RFID based kiosk has been developed by Bosch.
How do the workers acquaint themselves with the IT system?
The recruitment eligibility for BMTC staff is matriculation to the minimum. And to get acquainted with the system, it is being made into a bilingual one. There is almost no typing required as most functions are based on drop down menu. Even if someone can get stuck in any of the website function, fellow employees can come to his rescue. We are also working on linking the Provident Funds and Medical Claims to the system.
In BMTC, help of information technology is taken to manage the entire leave sanctioning system. Is there any mobile function being introduced such as android apps?
The idea of mobile function was always thought of and we will introduce android apps in near future so that if any of staff cannot come to depot, they can use the system or take leave via mobile. As of now a staff has to take depot manager's permission to take leave from outside.
' We are going to launch smart cards in BMTC. We will try to do away with the paper tickets as much as possible. The special part is that smart card can be used for both BMTC and Bangalore Metro. It means that the two will be linked '
How much does it cost to put in place this infrastructure? What is the deadline for implementation of this system?
On the 40 depots, each kiosk machine cost Rs 4 lakh. It includes hardware, software and maintenance cost for three years. Thus, the total cost would sum up to Rs 160 lakh in total for the entire system. It is not that much if we consider the system's benefits. This has increased the efficiency of BMTC. It also gives us the entire picture projection of the leaves and duty generation is done by work flow planning. It took 6 months to come up with the system altogether.
How is the IT system managed in BMTC?
Earlier when I joined the corporation there was no dedicated person managing the IT wing. Recently, we have created a position of the Director- IT. A team has been created headed by Director-IT to manage all the IT operations of the organisation. Kumar Pushkar is the new Director IT managing the IT wing. The planning and operations work is now bifurcated.
Also Read: IT Greases BMTC Wheels : Anjum Parwez
Please explain the Intelligent Transport System in detail.
An Intelligent Transport System (ITS) has 3 major components– Global Positioning System (GPS), Electronic Ticketing Machine (ETM) and Public information system. About 7000 buses will be tracked by this GPS system. This is going to be the biggest ITS project in the urban transportation sector in India. With the help of all these systems data will be sent to the datacenter. This will result not only real time tracking but will also provide information about real time revenue generation too. Then we have two way communications with the driver also. If the driver want to pass on certain message to the control centre he can do it easily and it can be communicated effectively. Finally I must mention that all these are connected to a strong backend. We have started a pilot project in depot number 2 for ITS. For public information system, we will put displays on major bus stops so people can have knowledge about bus schedules. Then all such data will soon be made available on mobile applications for further convenience. Thus, the real time movement of buses can be tracked. It will also give location of bus stop by a location finder tool in the app. Soon we will link MYBTMC.com to this real time system. There will be apps for three different platforms – windows, android, IOS.
Also Read: Karnataka cabinet approves e-vehicle policy
How is the cost structure being handled?
If we consider the leave management system, there is no onetime payment to the vendor. The liability of maintenance will be on vendor as there will be 3 yrs monthly payment mode. Similarly for ITS system, it is purely based on EMI structure for the period of 5 years. A service level agreement would be done for ETMs and GPS. There will be penalty clauses and all the responsibility of the functioning will be of vendors. The payment is linked to performance. ETM's will be used to stop reissuing of tickets and this will also improve in increase of revenue to 5-7 percent.
These days we hear a lot of cases about violation of law against women and also about other mischief. Has BMTC taken any step to counter these problems?
We have done humongous work on it. Nearly 1000 CCTV cameras will be installed in buses and bus stops. 500 cameras are already been put on and running perfectly. Our main purpose is to stop any kind of crime, be it small or big. This will be deterrent for mischief. For example I can say that people now even think twice to sit on ladies seat and we can see everything, in case there is any problem in the bus. BMTC is the first one in the country to have above 500 cameras. Acceptability in the Bangalore city is very high so there is least chance of vandalism. Soon WIFI connectivity will be made available in some air-conditioned buses on airport route. Basically we want that the entire environment of traveling in a bus changes. There is also a saying that if it is not successful in Bangalore it cannot get success anywhere.
Please brief us on the special e-Bus services.
First 12 meter electric bus is on trial run from past 3 months and people liked it. There are 3 important benefits – zero emission, diesel savings and maintenance saving. Every person in Bangalore on an average stuck in traffic 286 hours per year. So the saving of oil for these hours will be a crucial benefit. Moreover, electricity rate is much stable and well regulated thus it will save operation cost over diesel running buses. Another part is the ambience of these electric buses, which has outclassed other buses. Meanwhile, the battery technology has also improved immensely in recent past. It means that by charging for just 8 hours buses can run for continuous 280 kilometers. The e-bus got a lot of media coverage too and lot of brand promotion is already happening with it.
Tell us about the initiatives which connect services of Bangalore Metro Rail and BMTC.
One of the major initiatives we are going to take is to launch smartcards in BMTC. We will try to do away with the paper tickets as much as possible. The special part is that smart card can be used for both BMTC and Bangalore Metro. It means both will be co-linked. Generally 1000 cards are used but here, BMTC will be using 4000 cards. The linking of bus and metro transport will be quite a healthy relationship and will be very useful for users.
The bus can directly reach to metro stations under the phase 2 construction of metro and this will not be just feeder buses but full distance running buses. In the major bus stands we are putting skyway between bus station and metro station to build up the connectivity. Some of the infrastructural cost can be shared between metro and BMTC.
Also Read: IT Greases BMTC Wheels