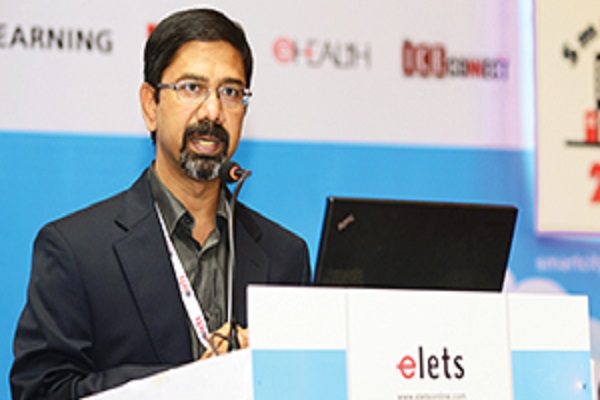 Perception of people about public transport in India will change, but it will take information technology to make that happen, Anjum Parwez, former Managing Director, Bangalore Metropolitan Transport Corporation (currently Chairman, BWSSB, Bangalore), tells Nayana Singh & Kartik Sharma of ENN
Give us an overview of the operations of BMTC.
The Bangalore Metropolitan Transport Corporation or BMTC came into existence in 1997 with the initial fleet of about 2,700 vehicles, which increased to nearly 7,000 over the last 15-16 years. Looking back at the history of BMTC, we started with non-a/c standardised operation and introduced a/c buses later in 2005. Bangalore was the first city to start A/C premium segment services with the Volvo buses, and at present we own more than 800 A/C buses.
Our new initiative is focused at bringing in technology in operations, as I feel that further improvement is not possible without the technological aid. Thus, in order to improve the efficiency and provide better facilities to commuters, our team is bringing in a lot of IT applications. BMTC has emerged as an independent organisation over a period of time, running business on its own, without the help from the Central government, and doing it successfully without any problem.
Can you explain about IT integration in your services?
In 2004-05, we started thinking of IT integration, but since the technology was not as developed as it is now, the pace of IT integration was slow. However, in 2010-11, new and advanced technology entered the market that made it easy for us to conduct our operations economically. With this, we introduced vehicles with electronic number displays in front and on rear side, along with a voice-announcing system. Now, we are working on a massive project meant for vehicle tracking. A lot of data would be generated through this project which will be utilised for mobile applications. We are also trying to bring in a system where commuters would be able to have detailed information about particular bus numbers.
Safety is another major segment where we are working to ensure protection for commuters, especially women passengers. We started with the installation of cameras in about 500 buses which are giving positive outcomes to date.
IT plays an important role when it comes to supervision and monitoring. So, we have come up with a fantastic dashboard for transport management at the top level, where one can get all the information by sitting in one's office itself. We have even completed the geo-coding of all the bus stops, with the soft copies available to us. Now, BMTC is going to introduce an electronic ticketing machine where the team is working on smart card solution to get rid of paper ticketing.
Besides, we are trying to use IT not only for communication purpose, but also as a tool for maintenance and internal discipline. So, we started a project with Bosch Engineering and Business Solutions for targeting mass transport systems. Leave Management System (LMS) was one of the solutions developed for BMTC. This technology solution replaces the now-defunct manual leave application and sanctioning with utmost transparency in a very cost-effective manner. It is one of several solutions that Bosch offers to help modernise mass transportation systems.
Bilingual (English and Kannada) touch screen kiosks are deployed at BMTC depots and workshops across Bangalore. Employees can apply, sanction and recommend leave, while supervisors can manage employees' leave records and update attendance details. This smart technology improves the efficiency and on-time performance of BMTC transport services, and thus benefits the commuters.
"BMTC is focussed to improve the planning side, optimise the operation of buses, and bring the concept of good transit locations where people can shift from one bus to another without any waiting time. The transit waiting time should not be more than two-three minutes"
The whole idea is to promote public transport. In Bangalore, we are at a stage where approximately 46-47 percent of the people are using public transport and I feel that it can go up to 65-70 percent. But that is possible only if we bring in new innovations in the transport sector.
In India, the transport sector has failed to attract people who use cars or some other personal conveyance. The point is to see from the suppliers' perspective. Public transport is a mandatory requirement for certain segments of the society, especially the poor people. If a major chunk, which has the choice, feels safe in a public transport, with buses coming on time and no disruption in their services, it would go for public transport rather than using its own vehicles. Once we improve the supply side, demand will automatically come.
For initiating further development of the sector, do you think PPP is a viable model?
PPP model was tried in a number of places like Bhopal and some other cities, but it has not given very positive results. Urban transport is a public property and the best organisation to provide public property is the government itself, because what it needs is better supervision and focus of both central and state governments to maintain the quality. I believe that government has the capacity to improve because it needs lots of policy interventions. But as far as the capital is concerned, it can be brought from the private sector. We can create a new company where more partners can come from private sector, so that majority remains with the government. Private players are part of the whole operations.
Also Read: Bengaluru on Fast Track – Anjum Parwez, MD, Bangalore Metropolitan Transport Corporation (BMTC)
Are you working on certain plans to make these services economically viable?
One thing that we have to do is to reduce the cost of operation. In urban transport sector, right now we have the concept of destination oriented bus service. We are trying to shift from the destination-oriented bus operations to the direction-oriented operations. The moment we come to the direction-oriented bus operation, we can provide the same level of bus service with less number of buses. So, the overall kilometre count comes down, yet you get the same earning. In other words, you get more earning with lesser expenditure.
The whole focus is to improve the planning side, optimise the operation of buses, and bring the concept of good transit locations where people can shift from one bus to another without any waiting time. The waiting time to shift from one bus to another should not be more than two-three minutes. All these integration is possible through IT applications. Moreover, we have to do integration of bus operations with the metro operations. Plus, autos are very much part of the day-to-day life of Indian commuters, and we cannot do away with the autos in the cities. So, we have to consider even autos as a part of our public transport.
What is your future plan for BMTC?
Our emphasis is on technology aspect as the whole idea is that commuters should get all the information. For this, real-time data sharing with the commuter is necessary. Second is the grievance redressal system in case something goes wrong in the bus. My team would imme- diately get the information and then we can take immediate action.
We are going to install cameras inside the buses which are accessible from the head office. At any given point of time, I can peep into any given bus to see what is going on there. So, these are the focus areas when IT part is concerned.
We are also focusing on reducing the dependency on diesel from the general perspective of our import bill. Thus, we are trying to bring in alternative options like hybrid and electrical buses, along with bio-diesel and ethanol-powered buses.
In future, we are planning to bring buses which are more comfortable, especially for commuters who are physically challenged. Low-floor buses, with at least 650 mm ground clearance, will be introduced. Other than this, we will make our bus models look more aesthetic to attract more customers.
What is the turnover of BMTC and how much are you expecting in future?
This year, the turnover will be Rs. 2,400 crore. We are on track and right now we are generating profits. But our purpose is not to make profit but to provide good facilities to public. BMTC cannot compromise on the quality of facility just to earn profit.
How do you see the future of public transport in India?
I see a bright future for public transport. Today, with all the efforts of the Government of India and the state governments, 20-25 cities have organised public transport. However, we have more than 5,000 cities in India, and it is the tier II and tier III cities which are facing major problems of public transport. There is nothing worthy in public transport, and I feel that plugging solutions have to come where IT applications are concerned, because every small corporation and city cannot afford to develop an independent IT infrastructure. So, plugging is in demand whether it is in the sector of vehicle tracking or the system for monitoring and supervision.
Also Read: Ready to take Smart Cities to the next level: Anjum Parwez
In future, with new technologies bringing in extra safety measures, perception of people about the public transport will change. If public transport is not perceived as a safe mode of transport, the upper class will not be drawn towards it, as safety is a major concern for them.
"In Bangalore, we are at a stage where approximately 46- 47 percent of the people are using public transport and I see a potential to increase that number up to 65-70 percent. But that is possible only if we bring in innovations in the transport sector"
Do you think there is a need to make travel by public transport cheaper?
One thing I would like to add is that public transport is becoming costlier and the rate of transport in any city has grown more than the rise in minimum wages of a labourer. In all the major cities our labour force stays outside the city area and thus faces a lot of problems.
In a city like Bangalore, a person has to spend almost about Rs. 50-60/day on commuting when he is earning about Rs. 300. So, about 20 percent of his daily income is spent on public transport. I personally feel that government should come out with a scheme of direct subsidy to commuters below the poverty line. They should be issued monthly passes by the government which would not cost much. Even if we provide bus passes to five lakh poor people in the city, it is not going to cost more than Rs. 200 crore.