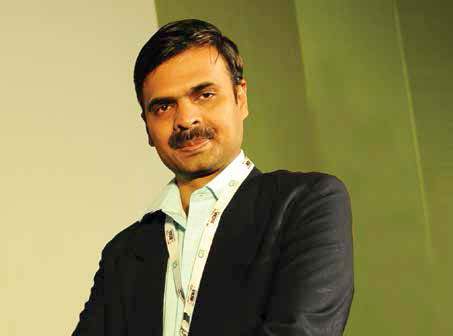 Registration department is a non-plan department. The statutory basis of the department is the registration act of 1908 which provides for a legal framework relating to the registration of documents & the overall administrative framework for registration establishments like IG Registration, District Registrar, District Sub Registrar, Sub Registrar etc. It collects revenue by way of stamp duty & registration fee on various types of instruments. It also registers societies, firms & marriages. The department also procures, stores, distributes various types of stamps (judicial as well as non judicial).
The department of registration, in order to transform its operations, has enthusiastically taken up ICT. There have been various initiatives such as computerisation and Networking of Registration Offices wherein the citizen could get his original Registered deed back in 30 minutes was started as a Pilot Project which is under successful implementation and being replicated throughout the State of Jharkhand.
Under the system of Digitization of the Index Registers, index registers are maintained in the Registration Offices so that one could search as to whether a particular land has been the subject matter of a Registered Deed or not. Similarly, Index Registers are also provided on the basis of names of the Satendra Singh, Secretary-cum-IG, Department of Registration, Government of Jharkhand e-Nibandhan Digitization of Land Records parties so that a search may be made as to whether a particular party has been involved in any deed. The job of digitizing the index Registers of the entire State from 1970 onwards has been completed which enables anybody to search for any land or any party, the database of the registration deeds since 1970 onwards, on a central basis. It will also be possible to generate the nonencumbrance certificates for any land, which are required by people desirous of purchasing any land.
The stamp duty in a Registration deed is computed as percentage of the value of the property involved in the Deed. However, in order to ensure that the parties do not undervalue and therefore do not evade stamp duty, a minimum valuation is prescribed. Valuation data for all districts in Jharkhand has been computerized and now it is possible for anybody to compute the stamp duty. This will be useful for people who are purchasing or selling lands, as they will be able to ensure that the stamp duty they pay is adequate.
One of the most important IT projects of the department is eNibandhan. It is intended to provide various utility services related with the different functions of the Registration Department and registry processes like- Stamp Duty Calculation, Objectionable lands Search, Online availability of Non-Encumbrance certificate, copy of deeds etc.
The essential components of eNibandhan consist of the processes, viz, e-stamping, preregistration and search module. Generally stamp duty for the registration of a particular deed is paid through physical stamp paper. These stamp papers are sold by licensed stamp vendor and every district treasury of the state. e-Stamp is basically a substitute of that stamp. e-Stamp is issued by the authorized government agency and its authorized collection centre. It is generated electronically. e-Stamp is most easily available for the people while for procuring physical stamp the person has to contact stamp vendor who sometimes overcharges for it. It evades the possibility of fake stamps and resultant revenue loss to the government. It does away with the hassle of printing physical stamp and its transportation.
The traditional process for getting registration done involved people going to registration. Pre- Registration provides online registration facility to help people to keep away from all kind of botheration facing in the registry office. Pre-registration is basically a substitute of manual registration. Pre-registration is an online process which will be complete in seven to eight easy steps.
Process Flow for e-Stamp


Pre-Registration is most easily available for the people on their computer and is accessible anywhere, anytime. It prevents all kind of corruption in the name of registration. It is a transparent system just like online railway ticket booking.
Often it is heard that a man purchased a piece of land from any person but further he came to know that land was sold many times before he purchased. But Search Module prevents all these frauds. Search Module is basically a process through which user can search properties by property details, party and deed. If the transaction is done before then anybody can know about it through this Search Module facility. Search Module is most easily available for the people on their computer at home also. It prevents all kind of frauds and middleman in the name of property dealings. It is the best process to ensure that how many times particular property is sold or purchased before. It also checks the authentication of the properties. One can avail above facilities with very nominal fees.