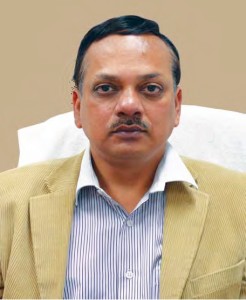 Jiwesh Nandan
Principal Secretary, Information Technology &
Electronics, Mining & Additional Sources of Energy,
Government of Uttar Pradesh

Today majority of Information Technology companies are based in Southern India. What steps are you taking to make Uttar Pradesh an attractive investment destination for Information Technology companies?
The success that India has achieved in the export of Information Technology Software and related services over the past decade is now being acknowledged globally. Today the nation accounts for 65 percent of the global market in IT off shoring and 46 percent of the ITES market. The growth of the sector has led to tremendous pay-offs in terms of wealth creation and generation of high quality employment. People in all parts of the country have contributed seminally to the success that the nation has achieved in the IT sector.
The Government of Uttar Pradesh is now trying to attract major Information Technology related investments in the State. The state government recognizes that IT Industry can be a big job generator. So if all the software makers, the hardware makers, the BPOs, were to set up their establishments in Uttar Pradesh, it will lead to a big improvement in the employment situation. We are very keen on making that happen. We have already announced a package of incentives for the IT industry. We are also developing an IT City in Lucknow. As you would know, the state has undertaken the major initiative of developing IT parks in Tier III cities. Many prominent IT players are showing interest in setting up their development centres in Uttar Pradesh.
The Government of Uttar Pradesh has recently approved the new IT Policy. What is the vision behind this IT Policy?
The state cabinet of Uttar Pradesh Government in a meeting chaired by the Hon'ble Chief Minister, Shri Akhilesh Yadav, on 17 October 2012, approved the IT Policy 2012. The IT policy 2012 will lead to the development of Lucknow and Agra as IT hubs. As per the policy, all the IT companies establishing their units in the state would be given 100 per cent exemption from stamp duty and at the same time be provided 5 per cent interest subsidy for the period of five years which will not exceed 100 Crore of Rupees.
Objectives of the New IT Policy
Promoting UP as an attractive investment destination for IT/ITeS companies by providing congenial, industry friendly and proactive climate.

Promote prominent cities/towns in the State as emerging Tier-II and Tier III IT destinations and providing assistance in setting up state of the art infrastructure like IT city, IT Parks etc in the state.

 To develop these investment nodes in UP as Intelligent and Smart Cities and creating a portfolio of IT enabled services (public and private) which will make the investment region an intelligent and smart region.

 To create world class ICT infrastructure as a platform to provide seamless connectivity for businesses and users, easy to use public and private services in a vibrant ecosystem consisting of ICT operators, Service Providers, Government, Regulators and end users. 

Enhancing the quality of talent pool and creation of additional employment opportunities, development of skilled IT manpower in the state for all sections of the society, across all regions, and to leverage IT as a tool for the socio-economic development of the State.

 Augmentation of Gross State Domestic Product (GSDP) of Uttar Pradesh.
What kind of outcomes do you expect from the new IT Policy?
Because of the large pool of well-educated and trained young profession that the state is home to, Uttar Pradesh has immense potential to emerge as one of the most economically developed states in the country. The availability of centres of excellence such as IIT, IIIT, and IIM makes Uttar Pradesh an ideal destination for setting up of IT industry. The new IT policy of Uttar Pradesh aims to reinforce the position of the state as an attractive destination for the Information Technology companies of the world. The IT Policy will lead to the creation of a more conducive business environment, so that IT industry can survive and flourish in the state. We intend to promote Tier-II cities like Lucknow and Agra as next generation IT hubs, which can facilitate a holistic development of Uttar Pradesh and its people. We are encouraging and inviting private investments in knowledge based industries. Uttar Pradesh is currently focusing on developing necessary infrastructure, development of human capital, proactive engagement with investors and effective policy implementation, so as to create a better eco-system for the IT industry.
Tell us about the IT Cities that the government is planning to develop in Uttar Pradesh?
The basic idea is to develop and set standards for the coming up of a number of smart, vibrant and sustainable IT cities in Uttar Pradesh. These IT Cities will be highly attractive to global enterprises, and they will be home to skilled manpower and knowledge-based industries. The existence of such IT Cities will facilitate the overall economic and industrial transformation of the state and it will also lead to the promotion of investments within Uttar Pradesh. In normal scheme of things, any IT City will require about 100 to 500 acres of land, which will be used in the ratio of 60:40 approximately as processing and non processing area. It is a self-contained satellite township. The processing area would consist of only IT units like IT companies, BPO's, KPO's etc. The non processing area would include residential facilities, public utility offices, facilities, commercial area, areas for development of education and healthcare institutions, entertainment areas, etc. Connectivity is very important for IT industry. So the IT City will be equipped with sophisticated telephone exchanges with optical fibre connectivity. We will have strategic alliances with telecom companies for their ISP facilities, there will be large bandwidth options, broadband and Wi-Fi connectivity. For enterprise communication, there will be dedicated earth stations that offer satellite and terrestrial links for voice-data, video-conferencing and connectivity with worldwide customer workstations.
Incentives for Private Sector in Uttar Pradesh
Fiscal Incentives
u Stamp Duty: 100% exemption of Stamp Duty for IT/ITeS Units.

 VAT (Commercial Tax): Interest free loan equivalent to the amount of VAT and Central Sales Tax deposited every year for a period of 10 years. Other Incentives

Provision for Land at a rebate of 25% on the prevailing sector rates.

Industrial Promotion Subsidy equivalent to 50% of the incentives admissible for new units.

Plant and machinery for captive power generation would be deemed to be Information Technology unit and the incentives as enumerated would be made admissible to them.

Uninterrupted Power Supply: IT units setup in IT Cities / IT Parks on Independent Feeder shall be provided uninterrupted power supply from State Utility.

Employment generation: 50% of incentive for five years on expenditure on account of contribution towards Employee Provident Fund and Employee State Insurance schemes.




We intend to promote Tier-II cities like Lucknow and Agra as next generation IT hubs
Has the work on development of the IT Cities started?
Some preliminary work is already being done. In the first phase the IT cities at Lucknow and Agra are going to be built. These cities will have special facilities for Information Technology and Information Technology enabled services. We are developing these IT Cities on PPP mode. 100 Acre Land for the proposed facility has been identified at Gajaria Farms on Sultanpur Road, connecting Shaheed Path and Airport road. It is not widely known that Uttar Pradesh was once among the top three IT exporting states in the country. With the development of the IT Cities, the state will once again achieve new milestones in the field of Information Technology.
Is it possible for a private sector company to set up an IT City entirely on its own?
The new IT Policy opens doors for the private sector to set up their own IT City. In fact, many private players are showing interest in creating such infrastructure in the state. The government will assume the role of a facilitator, while private players develop IT cities as an economic activity. The private partners can bid for land from the government and lease them out to tenants of their choice. The new policy provides the private players with the freedom of developing their own infrastructure. The state government, on the other hand, will give its private partners an assurance of uninterrupted power supply, security, access to airport and will set up a police station and other public utilities like post offices, for which the private partner will allocate land to the state.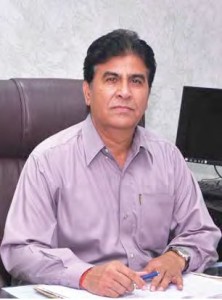 "Uttar Pradesh is the third largest economy in the country; the State has 35% share in IT exports from north India. Contribution of service sector in the State GDP stands at around 55%. 15% of total workforce engaged in IT industry in the country comes from Uttar Pradesh. These facts offer ample evidence of enormous scope of growth of IT industry in the State. With Delhi-Mumbai and Amritsar-Kolkata Industrial Corridors having a sizable portion in Uttar Pradesh, coupled with proactive approach of the State government to promote IT sector, there is bound to be a comprehensive industrial growth, which in turn will throw open number of avenues for development of Information Technology industry in the State,"

says Dr. Surya Pratap Singh, Principal Secretary, Infrastructure & Industrial Development Department, Government of Uttar Pradesh
At times it has been found that the common citizens are unable to take full advantage of the development of IT industry in the At times it has been found that the common citizens are unable to take full advantage of the development of IT industry in the state, as there is lack of IT literacy in the government, or there is lack of effective collaboration between the IT industry and the education sector. What steps are you doing to bridge such instances of digital divide?
The Government is implementing an IT Literacy Enhancement Programme for its employees to achieve 100% IT literacy in the Government. A government official is now expected to have a minimum level of defined proficiency which includes word processing, e-mail, data entry, MS Office and Access, etc. Suitable incentive and disincentives have been designed to achieve desired level of proficiency for government servants. Steps are also being taken to provide comprehensive IT training to teachers and to encourage the use of IT in education. As you would know, we have now taken the step of providing free digital devices to the students. This step is proving to be highly popular, and it will go a long way in bridging the digital divide, because it will lead to a situation where every school in the state would have hundreds of laptops and tablets. This I would say is the main strategy that we are using to bridge the digital divide – catch them young and give them the latest gadgets on which they can learn.

Follow and connect with us on Facebook, Twitter, LinkedIn, Elets video