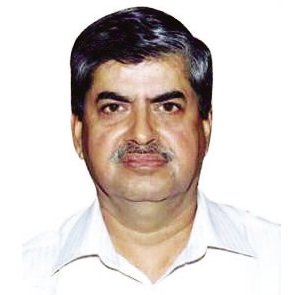 A N Jha, Executive Director (LPG), Indian Oil Corporation Ltd
Liquified Petroleum Gas (LPG) is provided to the residents of the country by Government of India as a cheap domestic cooking fuel, at heavily subsidised rates. IOC has nearly 50 percent market share in domestic LPG in India. The country's consumption of LPG in 2012-13 was 15207 Thousand Metric Tons (TMT), of which indigenous production constitutes approximately 62 percent, while the balance is met by imports. The total subsidy burden in 2012-13 was more than `39,500 crores.
Challenge of Subsidy Management
Bottled LPG cylinders from 90 IOC bottling plants are sent to more than 6600 distributors to serve more than seven crore households. Everyday more than 1.6 million cylinders are home delivered to the customers through the LPG distributors. As the difference between the purchased price of LPG and affordable domestic LPG price considered by Government of India is very large, subsidies were continued to be borne jointly by Oil Producing/Marketing companies and Government of India.
The continuing challenge has been the daily supply of 1.6 million cylinders costing approximately `950 each, but being actually billed only at half the price. This has led to an illegal secondary market of LPG, where diverted cylinders are used for other than cooking/ domestic purposes. This has led to substantial wastage of subsidy every year. In the old delivery model, there was absence of the visibility of the last mile booking/delivery data of LPG cylinders virtually making consumer powerless in questioning his entitlement (Nine subsidised cylinders per annum currently).The customer had little knowledge or say in the delivery process. The accountability of LPG distributors towards the consumer in the entire supply process was virtually non-existent due to there being no visibility of information.
Features of Transparency Portal
https://spandan.indianoil.co.in/transparency
* The details, such as customer number, name, address, number of cylinders consumed and the subsidy amount availed, are displayed in the portal.
* The portal allows sorting of information based on customer numbers and customer names.
* On clicking radio button provided, the consumption is sorted in descending order with highest consuming customers at the top.
* Customers can lodge complaint by clicking the radio button provided for the same from the portal.
* Provision of separate screen to show the dates of refill booking, Cash memo preparation and deliveries made are also available in the portal.
* Facility to surrender connection and rate the distributor is also provided.
* The portal also allows searching for customers based on their name or customer number.
* For faster navigation, quick search facility by entering distributor name is also provided.
* The distributor refill delivery performance is also a part of the portal. The distributors are rated based on the performance and displayed.
* Recently when Aadhaar based direct subsidy transfer has commenced, the portal has been the major platform for full visibility of Aadhaar seeding and cash based transfers.
Empowering Citizens with Information
An important challenge in improving the effectiveness of any subsidy program lies in bridging the information asymmetry. It was realised that the dissemination of information related to subsidised LPG supply can achieve the twin purposes of dramatically empowering citizens and increasing the effectiveness and transparency of programme implementation. Information technology has the potential to serve as a powerful tool to bring about transparency and accountability of Government services. This aspect paved way for the birth of the Transparency Portal. IOC has always been in the forefront of using ICT for better supply chain management. The software developed for distributorship management in LPG is able to capture every transaction up to the last mile (customer) cylinder delivery. This readily available information is consolidated and published as subsidized LPG cylinder delivery data as Transparency portal accessible in the internet. This is constantly updated and serves as a tool for powerful reconciliation and social audit mechanism