The food security scheme is likely to benefit around two lakh poor families in the national capital
New Delhi: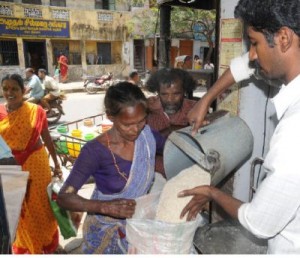 The Delhi government will launch a food security scheme named Dilli Annashree Yojana on Decemebr 15 to benefit two lakh poor families in the capital.
Under the scheme, Rs. 600 will be deposited each month in the bank account of the eldest woman member in the household.
Delhi Chief Minister Sheila Dikshit has requested United Progressive Alliance (UPA) chairperson Sonia Gandhi to inaugurate the scheme.
The scheme will apply to everybody irrespective of he being below poverty line (BPL) or Antodaya Anna Yojana (AAY) card holder. However, the beneficiaries must hold an Aadhaar Unique Identification (UID) card.
A total of Rs.4,800 will be deposited per account, as the scheme, which was announced in city's budget 2012-13, will be effective from April 1, 2012.
The government has tied up with the six major banks to implement the scheme.