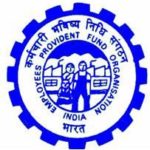 Employees' Provident Fund Organisation (EPFO) says it is close to finalising a plan to provide portable account numbers. This move will enable organised sector workers to maintain their provident fund savings despite switching jobs. A certain sum is automatically deducted from employees' salaries under the PF rules, with the employer having to contribute a similar amount towards the workers' retirement funds.
In the present system, most employees who are switching jobs prefer to withdraw the sum due to them under PF even if they lose some interest, as transferring accounts from the earlier employer to the current one is a cumbersome process. The introduction of PF number portability should change this, to the benefit of the subscriber.
Money in the PF accounts attracts an interest of 8 percent to 9 percent depending on the conditions of the interest market. This interest is compounded annually. If an account is left as an orphan when an employee changes jobs, there will not be any interest on that account after three years. More than that, if the account is not linked to the existing PF account of the employee, the power of compounding is all but lost.
The EPFO has dumped its earlier plan of providing a separate unique number to each of its 48 million subscribers. It will instead allow them to tag the provident fund accounts with their existing permanent account number, unique identification number or national population register number.
The portable number will not just help employees retain their accounts when they change jobs but also serve as the reference number for claiming pension and other related benefits.
According to sources, a high-powered committee headed by central provident fund commissioner R C Mishra and comprising senior officials from the Unique Identification Authority of India and the ministries of information technology and labour is in the process of shortlisting a consultant to implement the initiative.
Follow and connect with us on Facebook, Twitter, LinkedIn, Elets video