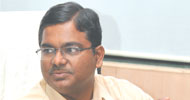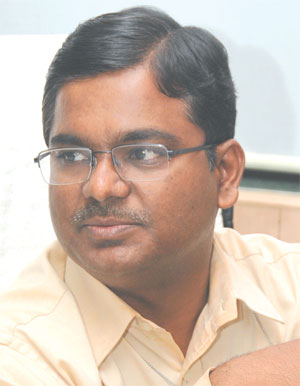 The state unit of the NRHM has implemented a comprehensive e-file system which has enabled it to function as a completely paperless office. It has also led to quicker and better decision making and considerable savings in terms of money and time
Vikas Kharage, Mission Director, National Rural Health Mission, Maharashtra
The Maharashtra office of the National Rural Health Mission (NRHM) has implemented an e-file system and is the only office without a single physical file in Maharashtra. The NRHM has been in the forefront of launching the e-file system programme in order to give better transparency and access to information on public administration processes which has been the thrust area of e-governance in the State. The Government of Maharashtra has been one of the pioneers in promotion of ICT and e-Governance in India and this initiative is a continuation of this approach. The Public Health Department is also implementing the e-file system in their offices at Mumbai and Pune.
In the initial phase, 250 user ids for Mumbai and Pune offices were issued, including those for topmost officials in the Mantralaya. The digital signature so processed is valid for two years and is implemented with no cost for government offices except for customisation charges. The entire project was implemented at a total cost of Rs 19 lakh, including the expenses on creating an IT infrastructure for offices. A dedicated fibre optic line was connected to the Mantralaya in order to improve connectivity between the Departments. The connection used for the project has been provided by RailTel and is a 10 Mbps line.
Features of the e-File System
The e-file system comprises of a systematic and stepwise process of distribution of day to day correspondence, managing the inward/outward documents, movement of files followed as well as remarks and decisions by the senior officers. All of this is implemented through an online system. A file can be transferred from one Department to another within minutes – a saving of 15 days compared to a situation when it would have been moved in the physical format. The file status can now be tracked easily. The software also allows use of regional languages, thus making it extremely user friendly. Implementation on a secured web-based system enables the officers to clear the files even if they are on tour. It saves time as well as enables faster file movements and brings transparency in office procedures unlike manual systems. This leads to a faster decision-making process. No file can be missed or removed as it is copied on three back up servers. Monitoring is also easy as the system has provision for generation of many different kinds of reports. Previously, only 25-30 files were processed per day but with such integrated platform we now process around 70-80 files.
Online Payments
In partnership with ICICI Bank, an online payment gateway has been integrated with the system. The integration was completed within eight days by a team of IT specialists. All the 472 banks across Mumbai and Pune have been linked through e-banking and the funds allocated to various districts can be thus tracked. It is now planned to introduce SMS alerts for transactions. We are also looking to engage 70-80 users in the health department by next year along with the Directorate of Health Department and all eight circles including all Deputy Directors.