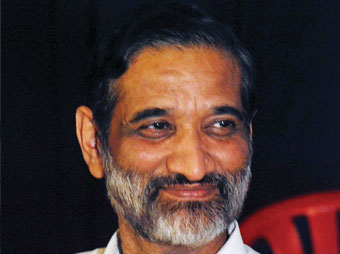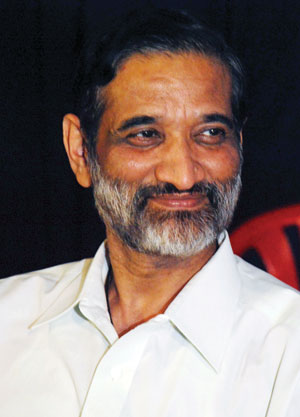 Sudhir Thakre
Secretary, Department of Rural Development and Panchayati Raj, Government of Maharashtra
How is technology being used in rural Maharashtra?
There was a time when we thought of connectivity as something that geographically connects spaces and people. Now we have the system of virtual connectivity, which has led to seminal transformations across Maharashtra. People from rural Maharashtra are seamlessly connected to towns and cities. They can avail many of the facilities and services at par with cities – so technology is a great leveller in India. The mobile revolution has led to further improvements in connectivity. It has changed the landscape of rural areas. In Maharashtra we have 27,920 Gram Panchayats. The state has close to 1 lakh human habitations, consisting of 6.15 crore and 1.30 crore families.  We aim to use technology to transform the service delivery model and make it more transparent, speedy and corruption free. Rural population has access to simple services such as birth certificate, death certificate, marriage certificate etc.
What is the Sangram Project?
Sangram – Sanganakiya Grameen Maharashtra is a computerised programme for enabling rural Maharashtra to fight against corruption. The basic infrastructure for providing online services in the villages is already there.  Our vision is that eventually all the G2C, G2B and B2C services will be made available to the villages under this programme. This will be accomplished in a year. Currently all G2C services are available online.
How has the state's population benefitted from e-Panchayat applications?
The Panchatayi Raj Software or PRIASoft as it is called is an accounting software, so once all the vouchers are fed into the computer, we get an automated balance sheet. The village centre has to just ensure that each payment voucher is fed into the system, and the status of expenditures can be tracked from anywhere. Maharashtra is the only state in which March 31 account of all the zila parishad, gram panchayat are closed. Today anyone can see that there are 64 lakh vouchers and each can be tracked. This has brought more accountability in the gram panchayat. The PlanPlus software is helping us plan our strategy by feeding in our requirements. It helps in decision-making. It is also helping the villagers in planning development projects and implementing priority projects.  Rural literacy in Maharashtra is below 75 percent, most people who manage these gram panchayats are illiterate. So we have had all the instructions depicted in a pictorial form. This aids in operations – computers are a big help in the same. We are ensuring connectivity through a combination of BSNL, wireless and satellite connectivity channels. Use of biometrics attendance in 1000 villages is showing results, a BDO sitting in his office can monitor the teacher and student attendance in the class, this attendance is also taken for mid day meal in the afternoon.
Is technology helping you address the BPL discrepancies?
There is a BPL survey, previously it was done by physically going to each family and taking the details on paper, now it will be done using tablets. The survey questions are noted and data is downloaded at the gram panchayat and then transferred to block level, state level and central level on the same day. There were many fraud and bogus cases in practice of declaring a family BPL, this has been arrested to a great extent and the real beneficiaries are now getting their rightful benefits under the BPL schemes.