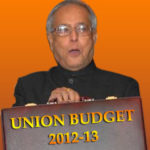 In his reaction to the Budget 2012-13, presented by the Finance Minister, Pranab Mukherjee, Hanuman Tripathi, , Group Managing Director, Infrasoft Technologies Limited, has this to say, "The Finance Minister has announced no benefits for corporates. With global downturn, IT sector should have been given some benefits so as to boost the segment. The increase of service tax from 10 per cent currently to 12 per cent will cause further burden. Delay in GST implementation is merely increasing problems."
However, Hanuman Tripathi concedes that the budget is friendly to the middle class to some extent with new initiatives like – benefit of Rs. 22,000 on taxes on an income of Rs. 10 lakhs; interest income from banks becoming tax free up to Rs. 10,000; income Tax deduction of 50 per cent on investments of up to Rs. 50,000 in saving scheme named after Rajiv Gandhi.
Hanuman Tripathi says, "While the economy is not growing at the proposed pace and global economies are not in good shape raising continuously the cost of living by hike in purchases of retail & food items, restaurants, travel etc is going to only make life difficult for everybody especially for the middle income segment."
" There is a commitment of government to IT enable several sectors like LPG distribution, payments for government schemes and continued investments in Aadhar (UID) which is heartening to note as it will create more projects in domestic IT business. All in all, the relevance of doing Annual Budgeting exercise by putting so much of government focus & expenditure is increasingly getting lost as no substantial landmark changes have come forth in budgets for years now; something that will boost corporate performance or bring prices down in the country," he adds.