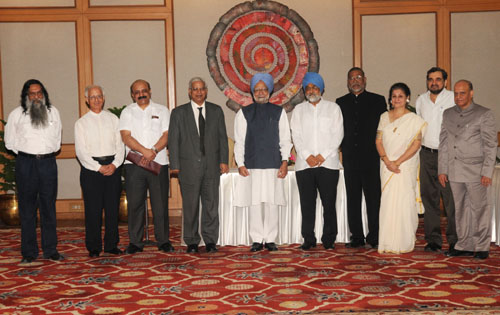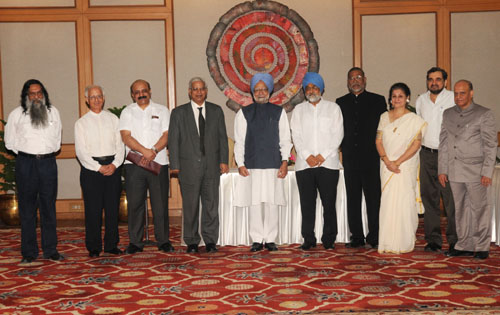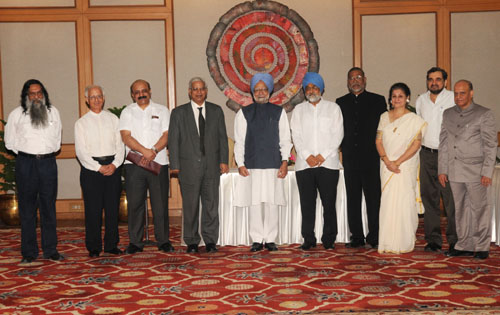 With ongoing computerisation, tele-connectivity and internet connectivity, a large number of e-governance initiatives might become a reality in the ensuing years. 
E-governance  is  not  only  about  improving  delivery  of  services  to  citizens and  businesses, it  is  also  about  blending  the existing Information  and  Communications Technology  (ICT)  infrastructure with  a range of administrative reforms for bringing transparency, efficiency and accountability to the functioning of various government departments.

Over the last decade, the ICT sector in India has experienced unprecedented growth at almost every level. Quite rightly, India is considered to be a leader in the field of IT. But much of the growth has been due to private sector initiatives. The ICT infrastructure is still not adequately blended with the government machinery, and the e-governance initiatives are yet to strike a chord with vast majority of Indians. This could change in 2012, when we could see a greater push towards implementation of new e-governance systems.
E-governance initiatives under 12th Plan
The Planning Commission of India has released an approach paper to the 12th Five Year Plan, which will commence from 1 April 2012. The approach paper provides a list of initiatives that the government of India plans to implement for improving governance through ICT based tools.
In the section of "Governance," the approach paper to the 12th Five Year Plan, The Planning Commission of India has listed the following point, "Information and Communication Technologies (ICT) can enable the improvement and innovation necessary for providing affordable and accessible social sector services as well as for improving governance. This will require a massive improvement of connectivity bringing broadband services to India's villages and within cities too. The development of innovative service delivery models will also be necessary. While many initiatives have been undertaken, the Twelfth Plan must stimulate widespread deployment of ICT in the country to improve governance and proper service delivery to the benefit of citizens."
While no one expects e-governance to become the central focus in the 12th Five Year Plan, even small developments can lead to great improvements at grassroots levels. The issue of implementing e-governance is multi-dimensional and complex, and the perfect solutions are not easy to discover. But if the government makes sincere efforts, a broad range of positive results could be had within a matter of few years. For the ordinary citizens, especially those who reside in far-flung rural areas, e-governance systems will be seen as a major gain. By bringing transparency e-governance can also contribute enormously to the investment climate and therefore to the GDP growth.
What is required in India's government sector is a strategic shift from human-interface based governance, a more modern digital interface based system. The central and state governments have to focus on creating infrastructure for making maximum number of their services available to citizens through the online mode.
Interlinked Panchayats
The approach paper to the 12th Plan also states, "Implementation and monitoring of government schemes can be greatly strengthened through creative use of ICT. Extension of broadband connectivity to all Panchayats would enable much better information flow and allow stronger monitoring of the implementation of programmes on the ground."
The idea of linking all the Panchayats is certainly commendable. The aim should be to implement e-governance projects as part of an integrated, joined-up approach that can benefit all sections of the society. This is only possible when the market mechanism is allowed to function. A well executed e-Governance would lead to the integration across the country. There could be greater degree of collaboration between central and state governments and this could lead to reduction in administrative costs and greater benefits to the citizens.
The ICT initiatives that the Planning Commission's approach paper to the 12th plan has listed in the field of education, healthcare and governance in general can only bear fruit when there is a time bound schedule for their implementation. There has to be adequate budgetary support, and private sector has to be involved for efficient and transparent creation and maintenance of e-governance systems. The approach paper to the 12th plan has listed many ideas for bringing private sector investments and expertise into the e-governance domain by evolving sustainable PPP models.