Introduction of IT in different ways to improve governance is of utmost importance and is becoming increasingly critical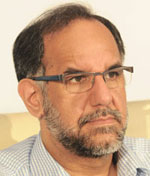 By Navdeep Suri,
Joint Secretary and Head, Public Diplomacy Division, Ministry of External AffairsThe mandate of the Public Diplomacy Division of the Ministry of External Affairs is to explain India and India's foreign policy to people overseas and within India itself. In an attempt to reach out to younger people who are the future leaders, it was felt that in addition to traditional media, social media also needs to be leveraged. Being present on social media helps the Ministry engage directly with its stakeholders. This generates instant feedback to information put out by the Ministry and also enables us to respond to queries, comments and substantive issues of foreign policy.
Building a Global Community of IndophilesIn 2010, the Public Diplomacy Division became the first GoI entity to start  using Twitter. Since then, the Division has acquired more than 12,000 followers – Foreign Offices of other countries, thinktanks, newspapers, bloggers and interested individuals from India and abroad. The Public Diplomacy Division also joined Facebook and has more than 5,000 friends – majority of these from overseas and a good proportion from the Arab world. The demographic  composition of our Facebook friends – 64 percent are between 18-34 years of  age and 46 percent in the 18-24 years age bracket – shows that our intention of using new media to engage the youth from across the world has been a success.

The Ministry has been conducting the Indian Technical and Economic  Cooperation (ITEC) Programme since 1964 under which thousands of officials from abroad are imparted technical training in India and all costs are borne by  the Government of India. We recently started an ITEC page on Facebook with  the objective of continuing our engagement with these officials. In a short time,  over 600 people have joined this page.
Indian embassies around the world have also been asked to get on social media and use it to engage with locals and  promote communities of people interested in India come up around these initiatives and stay connected through social media. In a short time, more than  40 embassies have joined various social media platforms.
The Ministry is also  present on YouTube through which we are showing shortened versions of films  on India. One of these films on The Musalman – the world's oldest Urdu  newspaper from Chennai and hand written by calligraphers, – recently went  viral and notched up over 55,000 views. Overall, clips on our YouTube channel have been viewed over 1,00,000 times. In this way, a global "friends of India"  community is being organised by leveraging the power of new media.
The Libya Experience
The real power of citizen centric delivery through new media was revealed when we started evacuating Indians from Libya recently. We put up detailed schedules of evacuation on Twitter and this received widespread appreciation.  A tweet asked us about our operations in Misratah as till then all our tweets were about Tripoli and Benghazi. The port in Misratah being closed and most  Indians being concentrated in Tripoli and Benghazi, no evacuation operation was being conducted in Misratah. The tweet set off a chain of communication  which culminated with us organising an evacuation of roughly 350 Indians  from Misratah, out of a private jetty. Such an initiative would perhaps not have  been possible without the instant interaction afforded by social media.
I have  been in government for 28 years and all we get is brickbats. The appreciation received for our efforts shows the potential of social media in government as a  tool of engagement with people. In order to truly leverage the power of this  medium, one needs to communicate effectively, get the information across to  people and respond to feedback. As our experience shows, rewards would then flow in the form of appreciation.