e-Governance is just one of the tools for enhancing service delivery. In order to improve overall delivery, issues of access, information, equity and efficiency & responsiveness have to be addressed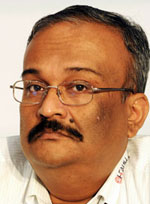 By
Naimur Rahman
,
Director, One World South Asia & MD, One World
Foundation IndiaGovernments have made significant investment in service delivery and this has resulted better reach to these services. Some governments have also "Right to Service" legislation to ensure timely delivery of specific services.
Systemic Issues in Public Service Delivery
In order to improve service delivery, there is a need to address the major systemic issues in a satisfactory manner. Corruption in delivery of services is compounded by the monopoly power enjoyed by most service providers. Bureaucratic processes add further complexity to citizens' interaction with the state. and affect service quality. The providers often lack the capacity to provide a satisfactory level of services. Weak accountability mechanisms and inadequate civic pressure for quality service also lead to poor delivery.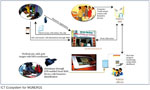 Benchmarks of Effective Public Service Delivery
The effectiveness of service delivery can be measured on four benchmarks: access, information, equity and efficiency & responsiveness.
Access implies the ease with which the citizens can avail the entitlements and/or facilities. Better access is the first step towards improving service quality. Availability of relevant information on issues such as details about decisions & functions, allocation of public resources, and the way citizens can interact with the system helps improve service quality.
Most of the public services are targeted to serve the poor and marginalised.  Equity and fairness therefore become central to service delivery framework.  Finally, entitlements and rights of the people must be delivered efficiently –  with agreed standards of quality and reliability, and at the least cost.  Government agencies delivering public service must be responsive to the  citizen. This is one of the basic tenets of democracy.
Instruments of Improving Public Service Delivery
Public service delivery can be improved through a number of instruments.  First among these is Process Innovation for Simplifying Transactions. Here, IT  can play a major role and many projects have utilised the power of IT to  significantly improve service delivery. For example, the Tribal Research and  Training Institute, Pune has made use of Geo-Informatics for ensuring quick  clearance of claims made under the Forest Rights Act 2005. The time period for processing applications has been cut down from 4 years to 45-60 days. Similar  breakthrough initiatives have also been implemented in other areas such as  improving MGNREGS delivery through hand-held devices in Rajasthan and the computerisation of paddy procurement under PDS in Chhattisgarh.
Decentralisation promotes improvement in efficiency and also increases  responsiveness by matching public services with diversified preferences of the  people. It also promotes participatory planning at the local level. This in turn,  enhances the potential of local innovation with accompanying productivity  gains.
Enhancing public accountability through devices such as social audit,  Citizen Report Cards, Community Score Cards and Public Expenditure Tracking  Survey etc., performance of service providers can be monitored quite  effectively.