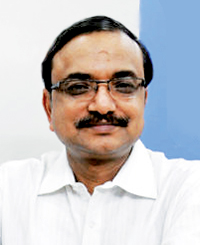 R K BANSAL
Managing Director
Uniline Energy Systems Pvt. Ltd.
Poor connectivity, low and scattered broadband and unequal distribution of resources throws the process of e-Governance to a backward motion
In the last six years there is a constant increase in the dependence on e-Governance in India as during this period, Government has introduced e-Governance in a lot of areas. Electronic tendering system, electronic tax payment, electronic transfer of funds, online exam results, online land records, online monitoring of court cases, e-Passport and many more e-Services have been introduced.
The coming six to ten years are very crucial for information age where the e-Governance shall be seen as the reason for transparency because of information available online, information sharing, less dependence on paper work and majority of the correspondence only through internet.  From healthcare to education, in any field, e-Governance can be seen practically as a replacement of paper work. The main reason to bring about e-Servcies was replacement of personal interface with the officials so as to ease the process of manually going into offices and reduce the scope for corruption and bribery taken to 'passing' files. Thus is being achieved through these e-Services.
In India, a major problem is that we can't work at fast speed, internet connectivity not available at village level, wherever internet is available speed is major problem, quality of power is poor, either power is not available at all and if available, there is problem of low frequency, low voltage, high voltage or black out. This is a major problem that plagues and prevents success of major initiatives taken by the government under the NeGP. There is strong digital divide too wherein, rural and urban areas don't have equal power, broadband or resources. To bridge this gap and increase the benefit and geographical reach of the various schemes and initiatives we will have to move at a very fast pace and connect the masses with latest technology from school level to working class, from district level to village level, from remotest parts of the country to highly developed metros.


"The rise of what some people have called 'strategic corporate philantrophy', based on public-private partnerships that seek to address areas where social needs overlap with both corporate expertise and business interest, is an important step forward"
Follow and connect with us on Facebook, Twitter, LinkedIn, Elets video